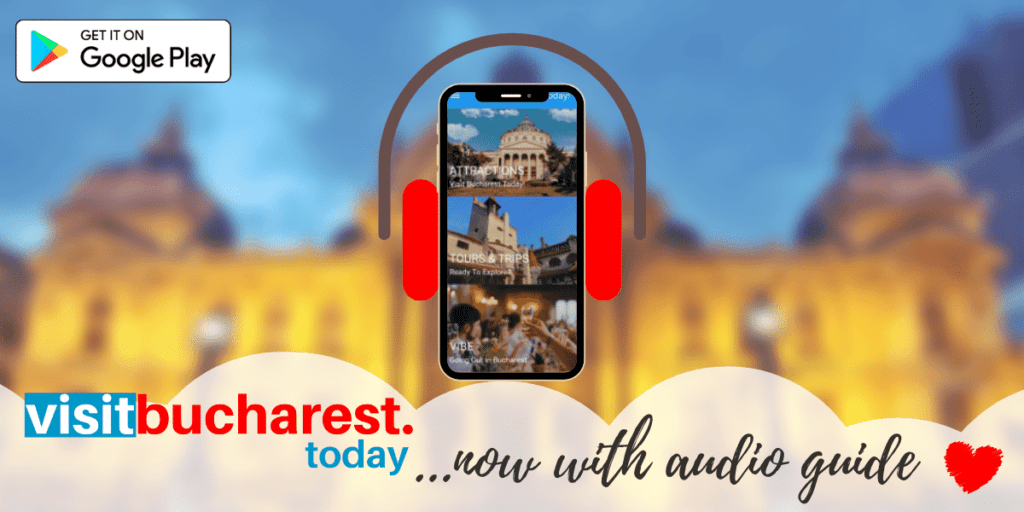 Check out the latest version of our app
Visit Bucharest Today app turns your phone into a personal tour guide around Bucharest!
Visit Bucharest Today! App is a mobile app for Bucharest lovers in order to help any tourist to have a memorable experience in Bucharest.
And now, you have a new function that will make your tours more enjoyable: an audio guide!
By using storytelling, creative audio guides involve an engaging narrative to follow. This narrative is unique to a certain museum, or touristic objective, ensuring a clear focus and message. We are sure that the new audio guide feature will be highly appreciated.
The travel app has an intuitive and well-structured menu and it can be considered a virtual friend who can help any tourist to have a memorable experience in Bucharest.
Visit Bucharest Today app is the perfect audio-companion to your trip to Bucharest
Our app is the perfect choice if you are looking for a Bucharest audio travel guide. The app will guide you through the 6 main categories: Attractions, Tours&Trips, Vibe, Shopping, Tips, and Top Bucharest. Furthermore, while virtually browsing on our app, you can also find Bucharest Tours and Day Trips from Bucharest to other neighboring destinations in the country. For example, the special section of one-day trips includes Dracula's Castle, Constanta, Brasov, Sibiu, and other beautiful Romanian destinations.
More advantages for you by having the audio guide option!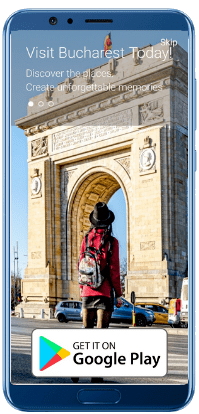 First and foremost, the audio guide is a means of interpretation. Sound remains one of the most powerful means of catching the visitors' attention and directing them in their engagement with the exhibition.
The audio guide is all about a good visitor experience. Well integrated into the touristic objective, you can enjoy your tours through Bucharest and its surroundings:
different styles of architecture
great parks for outdoor fun
monarchist and communist history
impressive museums
great food, beer, and wine
lively nightlife
one day trips
So far, the VisitBucharest.today app is only available for Android mobile devices, but an iOS version will come up in a short time as well.
❤️ Enjoy your stay in Bucharest!