You will be surprised to find that there are many beautiful places în Bucharest that is really worth visiting. You will also find that there are not many places you can visit for free. As with any European capital, there are plenty of ways to discover it without spending a cent (or leu – RON, in this case, the Romanian currency).
Entrance tickets are usually quite low compared to the European average (the vast majority of entrance tickets cost below 2 Euros, with discounts for students and pensioners), but let's see what it is worth seeing for free in Bucharest, the capital of Romania.
Have a free Bucharest city tour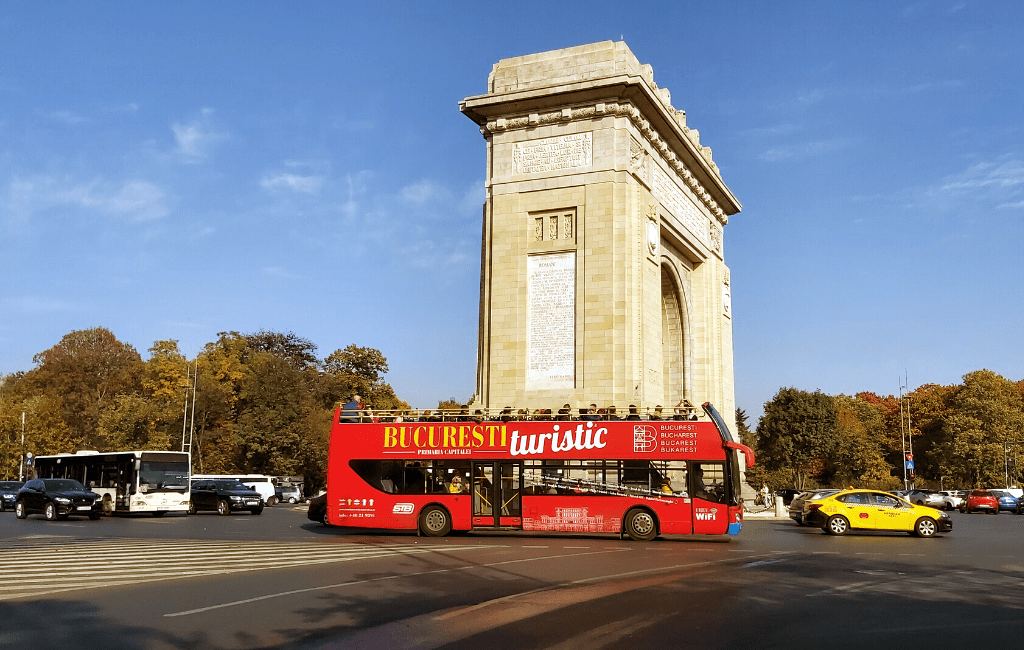 Did you know that every day in Bucharest, there is a free 2-hour city tour? It starts at 18:00, in Unirii Square, near the public clock situated around the fountain area, and a guide takes you through the city center. Trip advisor places this tour as the number 1 of 16 tours in Bucharest, and the 62 people who gave feedback up to the day we wrote this post gave only very high ratings (53 said "excellent" and 9 "very good!").
Join this free city tour and discover the true face of Bucharest with a fun and friendly local guide! You'll visit the most important sights in the Old City and will hear lots of great stories along the way. Tipping is optional but is always appreciated.
Do some exercise in the Bucharest parks
In many parks from Bucharest, you can go for a fitness workout, as there are several devices installed that you can use free of charge.
Fitness equipment is installed in several parks, like Kiseleff, Titan, Plumbuita or Tei. In the Alexandru Ioan Cuza Park and in the Titan Park nearby, there are basketball, soccer, and tennis courts, where access is free.
Pay a visit to Bucharest`s oldest house
The Melic house, situated on Spătarului Street 22, was built between 1750-1760 and over time, it had several owners, but the first of them is unknown. However, the documents show that the first name linked to this house is of an Armenian merchant, Chevorc Nazarian. He and his wife have lived here since 1822. Then, his descendants, eventually reaching a woman named Ana, who married the architect James Melik who had been returned from Paris, inherited the house. Today, the house hosts a couple of art collections from the Theodor Pallady Museum, the Romanian National Art Museum.
Discover Schitul Darvari!
For those of you who love peace and quiet, we have found the perfect place: Schitul Darvari. It looks like the monasteries from Moldova and is the perfect place if you want a few moments of escape from the hustle of the city.
Schitul Darvari is on the street Darvari, at no. 3, somewhere near Icoanei street. It is lovely and it has two beautiful orthodox churches.
Visit one of the Bucharest's museums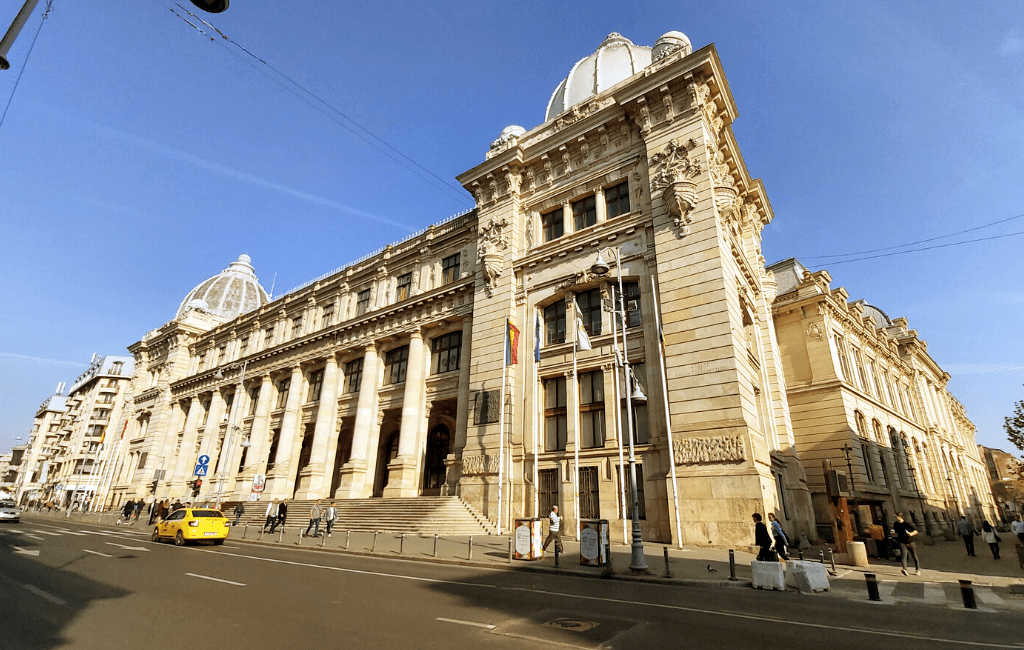 There are several museums in Bucharest that have a day dedicated to free visits. Here you can find a list of museums that can be visited for free on a certain day of the month:
National Museum of History of Romania
Calea Victoriei, Nr.12
Every day of the 26th of each month, when it isn`t on a day when the museum is closed to the public (in this case, free access is made on the next business day of the month).
Voievodal Palace Address: Str. French, Nr. 25-31, Sector 3 Admission is free on the first Saturday of each month.
Museum of Art Collections
Calea Victoriei no. 111.
On the first Wednesday of each month, there is a free entrance.
Şuţu Palace Bd. I.C. Bratianu, Nr. 2, Sector 3
Free admission on the first Saturday of each month.
The Romanian Peasant Museum
Sos Kiseleff, Nr.3, Sector 1
Free admission on the 26th of each month.
National Museum of Art of Romania
Royal Palace Calea Victoriei, Nr. 49-53
First Wednesday of each month: free entry.
Str. Zambaccian Museum, Nr. 21A.
First Wednesday of each month: free entry.
George Enescu National Museum
Cantacuzino Palace Calea Victoriei, Nr. 141, Free access for every day of the 26th of each month.
Ligia and Pompiliu Macovei Art Zollection
Str. June 11, No. 36-38.
Free admission on the first Saturday of each month.
Melik House Str. Spatarului, Nr.22
First Wednesday of each month: free entry.
Vasile Grigore Museum of Art (painter and collector)
Str. Maria Rosetti Nr.29.
On the last day of Wednesday of each month, the entrance is free.
Pay a visit to Bellu Cemetery
Bellu Cemetery is one of the most authentic cultural attractions in Bucharest. A visit to this cemetery is without a doubt one of the best things to do in Bucharest, especially if you're passionate about history and art.
The cemetery is quite large, and if you want to see a particular place, it is quite complicated without consulting a map. Fortunately, there are numerous maps with maps throughout the yard, and pointers to the main objectives are very helpful. There are also many guards, who are sure that they can help you if you ask.
Politehnica Metro Station
The subway station offers a unique landscape with prehistoric fossils dating back more than 65 million years. Is it hard to believe? The construction of the station started in 1983, and the plates that were used were extracted from the Apuseni Mountains, an area that was completely covered by water during the Cretaceous period. All fossils belong to marine creatures such as sea snails, corals, shells and are perfectly visible in the subway station.
Admire the graffiti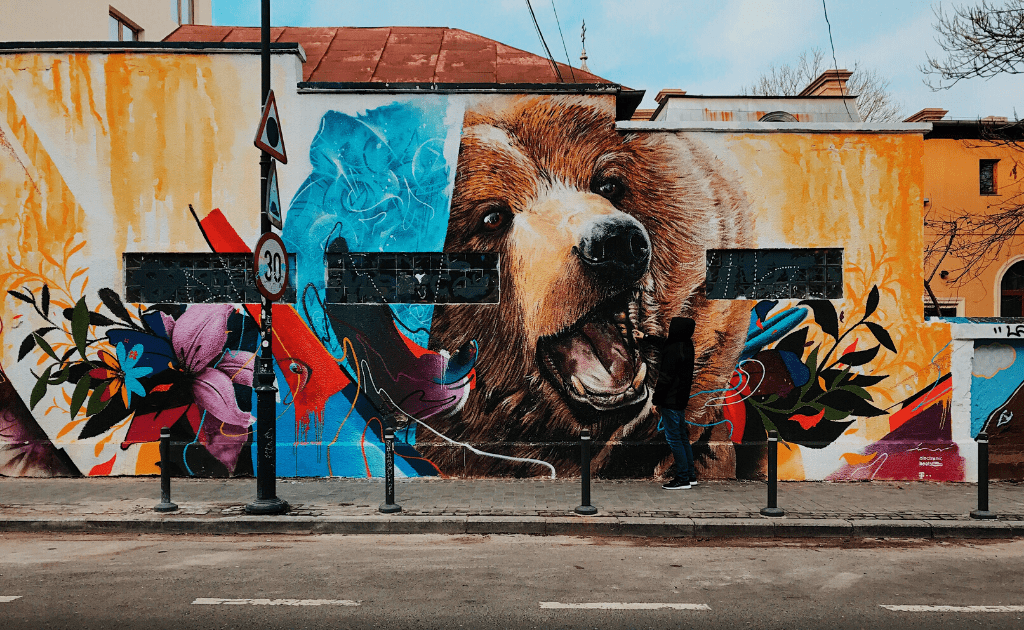 One of our favorite things, when we get to a new city, is to discover urban art. In Bucharest, the most famous are those from Verona, but there are so many that would deserve more promotion. We really like the ones from the intersection of Berza and Sirbei and those from Ciclop Parking.
Take a walk through Macca Vilacrosse Passage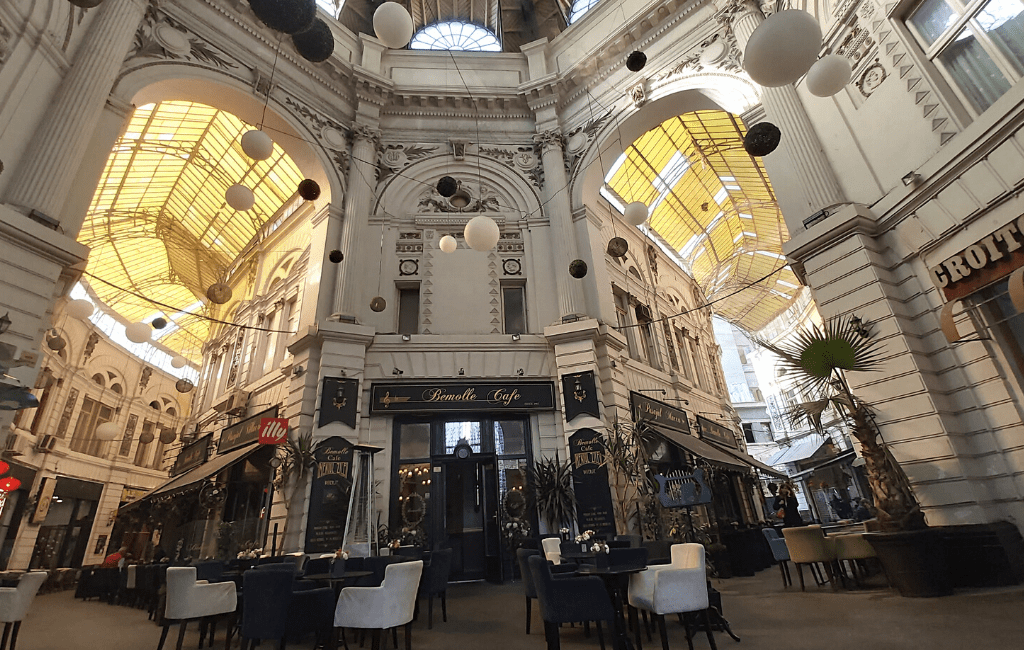 This spectacular passage covered by yellow-tinted windows was built in 1891 during the most prosperous period in Bucharest – at Belle Époque. The passage recalls the Bohemian style and was built to encourage street-level commerce. In other words, it was the first mall in Bucharest. Today, the passage houses a variety of bars and restaurants.
Visit the Mihai Voda Monastery
One of the oldest and well-preserved churches in Bucharest is the Mihai Voda Monastery, which is a rare example of medieval architecture. It was built in 1594 by Mihai Viteazul (the first Romanian ruler to unite Wallachia, Transylvania and Moldova, the historical Romanian provinces) and was surrounded by defense walls, located above the city, at the top of a hill. Unfortunately, today, the church is hidden behind the communist blocks, because at that time, Ceausescu did not want to see any church near the Parliament Palace and ordered their destruction. The chief architect managed to save 13 churches, moving them with the help of a railway track, which was moved 285 meters to the East. You shouldn't miss the Mihai Vodă Monastery, which is one of the hidden gems in Bucharest.