Do you want to enjoy a movie under the starry sky? Then the Cinema Under the Stars event is for you. For ten days, you can enjoy movies under the sky in Drumul Taberei Park in Bucharest.
Moreover, how about a movie on the lake? Drumul Taberei Park's lake will be transformed into a cinema on the water for three days. The fountain in the middle of the lake will be placed with an inflatable screen of 12 meters long and nearly 7 meters high, and viewers will watch the movies from the 20 boats and 14 hydro bikes. These will be provided to the first visitors to the pier without charge. One hour before the start of the event, access to the lake will be provided. Those who will not catch a boat will relax at the movie on colourful poufs, placed on the grass, with a cold tea.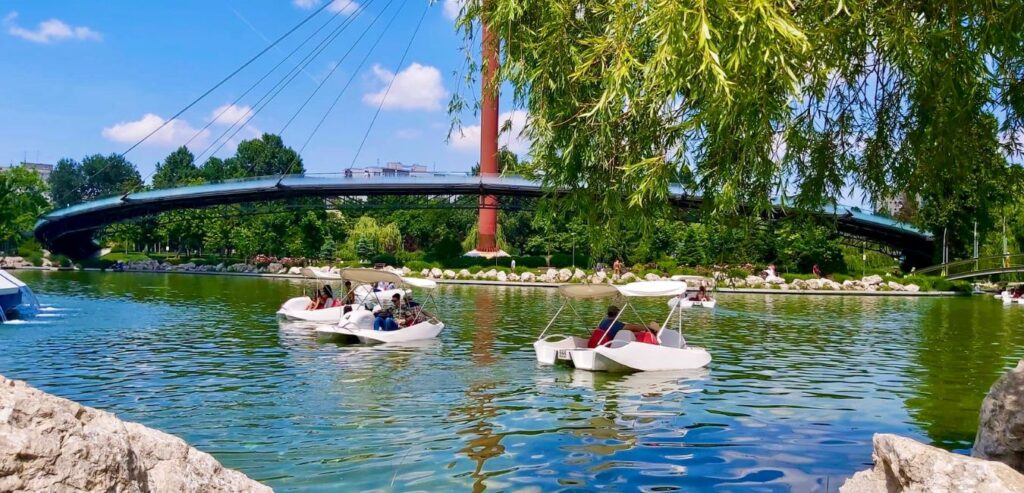 "Cinema under the Stars", organized by the City Hall of Sector 6, in partnership with Lipton, will take place between August 19-28, between 9:00 p.m. and 11:30 p.m., only from Friday to Sunday the cinema will be on the water. It will then move to the amphitheatre in the park for the next seven days.
From documentaries, and animation to comedies, adventure, and action, you will find a movie to your liking. The films that will be broadcast are the following: "For me, you are Ceaușescu," "Marry me", "Yesterday", "Robbery of the century", "Official competition", "Let's sing again", "Wild Romania", "The Dog, My True Friend 2", "Always Together", "The Spy Pro".
The movie in the open-air event will then move to Crangași Park, between September 2-11, where ten other top films will be shown between 9:00 p.m. and 11:30 p.m.