The Art Archive Gallery, in collaboration with the National Museum of the Romanian Peasant, opens the "Ceremonials – Ceremoniale" exhibition, a charity event benefiting the Romanian National Red Cross Society, in the New Gallery Hall. The opening ceremony, no word game intended, offered a unique opportunity to discover some of the works and talk with the exhibiting artists.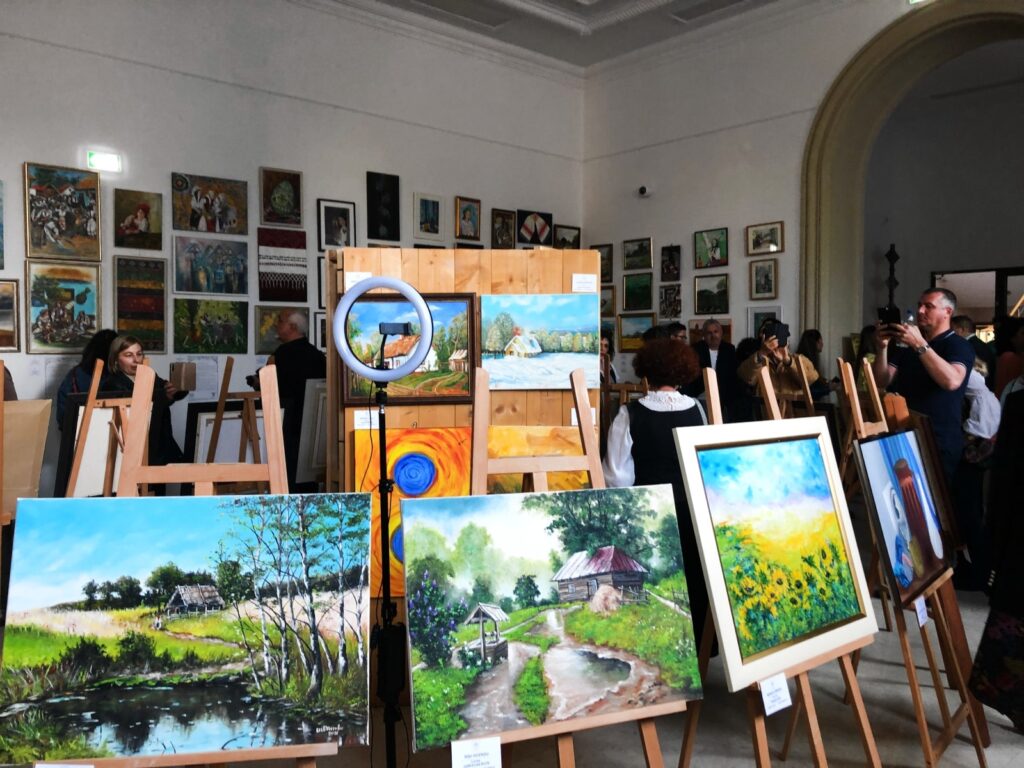 Ceremonies, customs, and culture. These are the finest terms to characterise the many oil paintings on canvas complimented by steel and wood carvings. The temporary exhibition, which debuted at the National Museum of the Romanian Peasant's New Gallery Hall, introduces us to the daily lives of ceremonies throughout history. All traditions attempt to achieve psychological solid, social, and cultural influences, which religious and civil rituals strive to attain.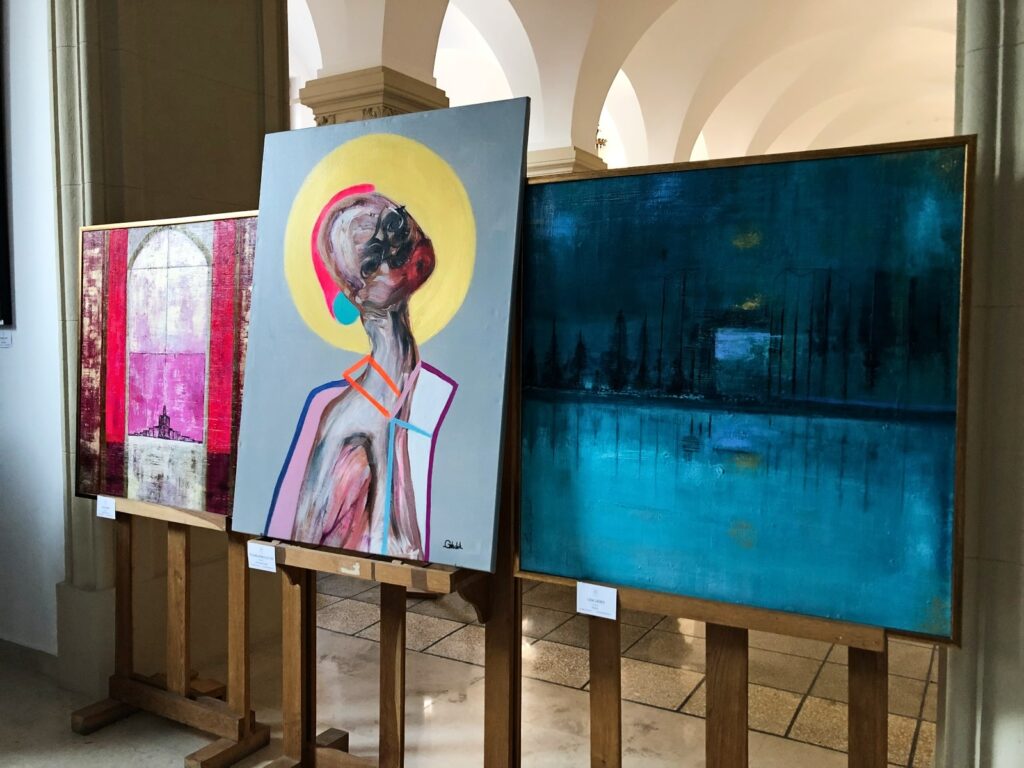 There are many historic traditional features in both religious and civil ceremonies in Western culture. The essential rituals date back to pre-Christian Roman and Greek times, and their practices have survived the centuries.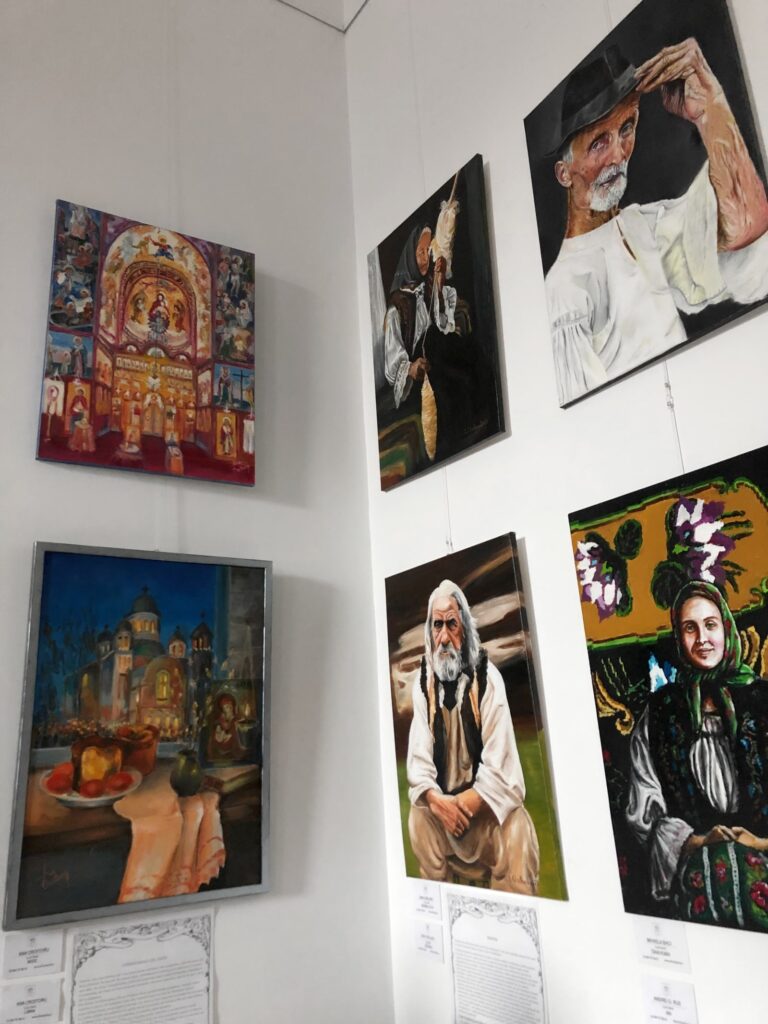 The exhibition abounded in traditional colours, surprising visitors with the originality and beauty of the paintings. The artists were present at the opening, curious about the impact of their creations. Many of the creators of art paintings practice the art of painting in their spare time, managing to bring to life these wonders during their free hours.
One of them is Bogdan Georgescu, an artist who had exhibited a painting reproduced after the famous painting Car cu Boi (Oxcart) by the renowned Romanian painter Nicolae Grigorescu. The original work is one of the most known paintings by Grigorescu. It represents a long history of the Romanian peasant and, last but not least, an entire ceremonial process of the art of working the field for the Romanian peasant.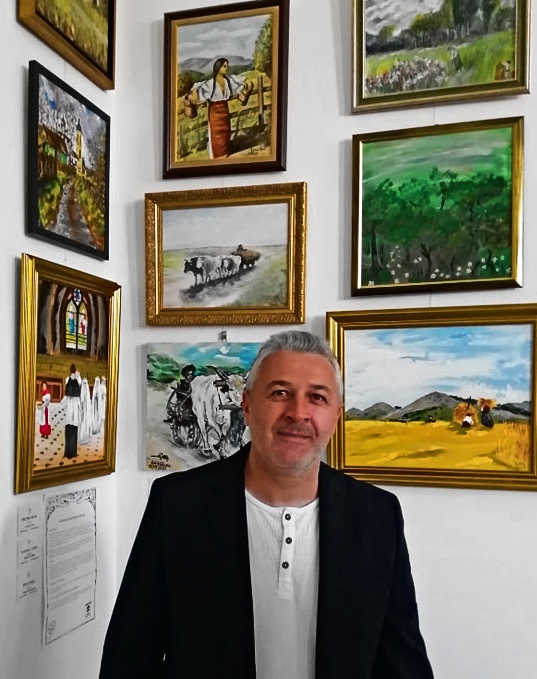 Bogdan Georgescu admits art is a passion for him, not a profession. Yet, he is very proud of his works being exhibited among other artists' paintings.
I am not a professional painter, merely an aspiring one. Yet, I have my fans, so to speak, admirers who buy my paintings and support my evolution. I have to study a lot and have a lot of research on the different styles of illustration, various painting techniques, and art development. I paint during my leisure time, and I try to do my best to convey my feelings toward anybody looking at my work, whether it is displayed in my studio, in an art gallery or in a home somewhere. Aspiring artists like me cannot be other than grateful to organisers of events like that. It's one of our joys when we share our passion with people who visit the gallery and admire our paintings.

Bogdan Georgescu, aspiring artist, 44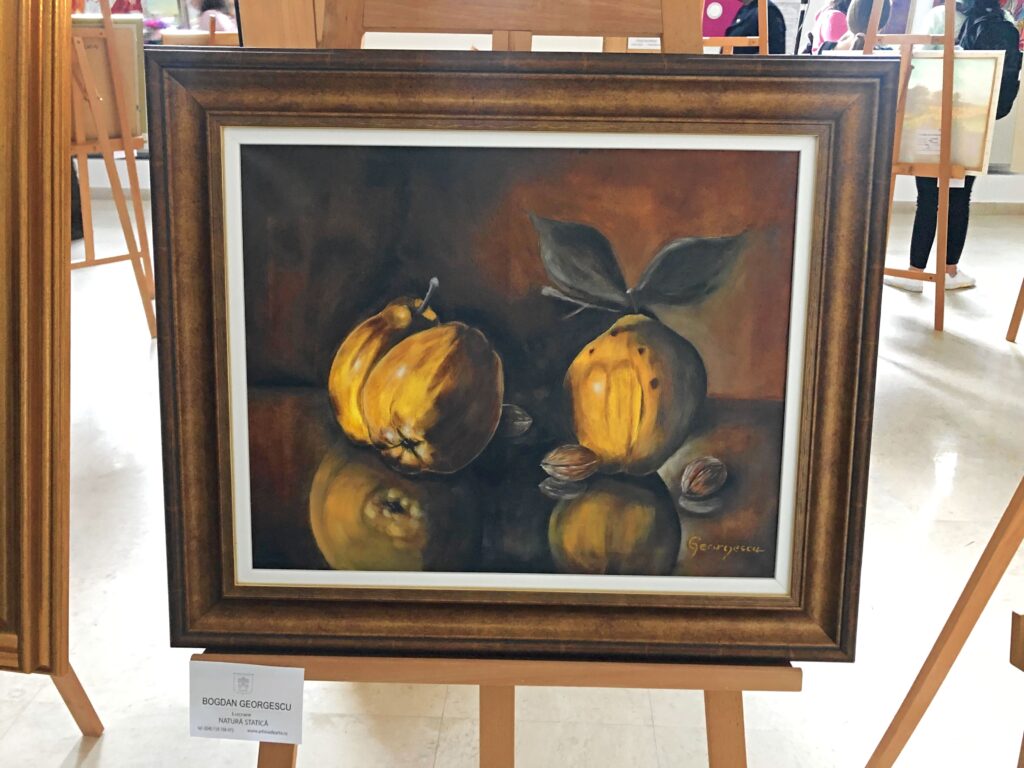 Many of the visitors were amazed by the artists' talents displayed on the canvas. They appreciated the way they transposed, hence the gallery's name, and the Romanian ceremonials, which are so sacred and unique.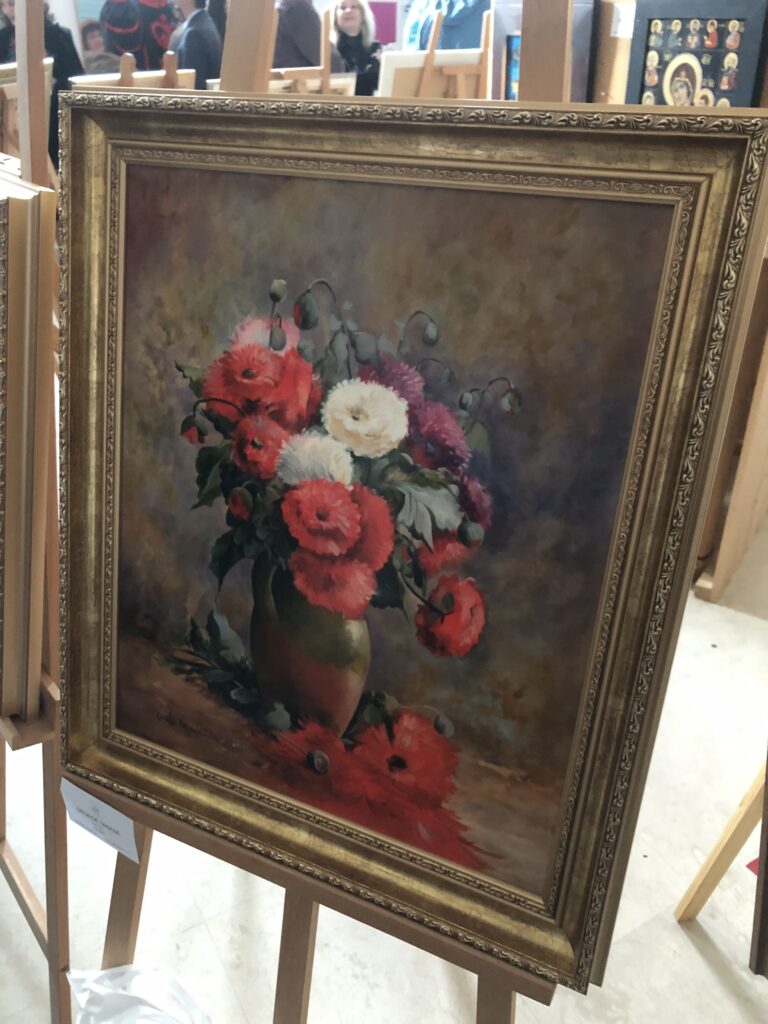 The visitors, young or more experienced in art, came to the exhibition thirsty for such events after two difficult years for the Romanian art lovers. They took pictures of their favourite paintings and discussed them with the artists who brought to life these small wonders.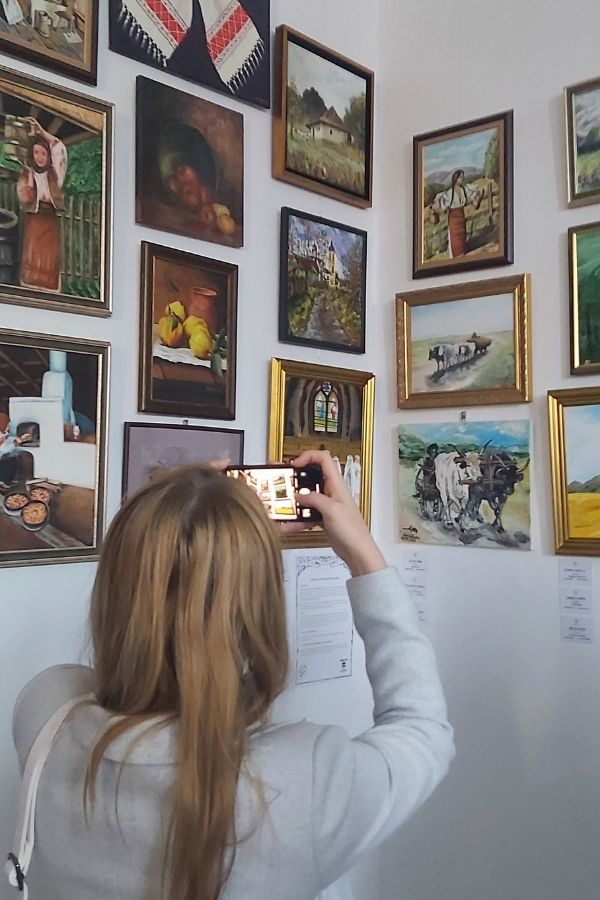 I came to this event with the hope of finding interesting artworks, and it seems there are plenty of them. There are different styles, some works appealing to me, while others I try to understand. What I like at events like this is that you can talk directly to the artist whose effort created that marvellous painting that impressed me. I would definitely buy at least one, though I know good art always cost.

Ana Maria M., 23 year-old, Bucharest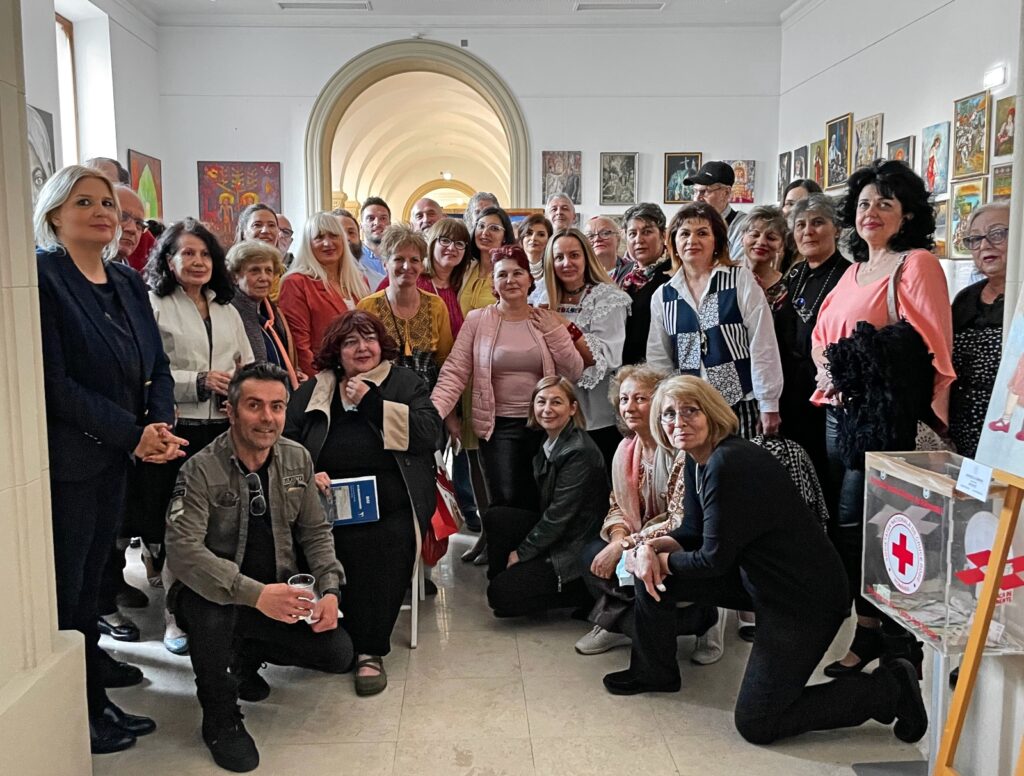 The exhibition will be on display at the New Gallery Hall from April 5 to April 8, between 10 a.m. and 6 p.m., until May 21, 2022. On Mondays, it is closed.
Adults pay 8 lei (EUR 1,62); pensioners pay 4 lei (EUR 0,81); students and Euro 26 card users pay 2 lei (EUR 0,40); adults with medium or mild disabilities pay 2 lei (EUR 0,40).