The "Indian Sari Meets Romanian Blouse" exhibition from ARCUB features formal wear, collectable garments, hand-woven, embroidered, or printed using ancient methods. Iulia Gorneanu is the curator of an exhibition organized by the Capital City Hall through ARCUB under the auspices of the Indian Embassy in Romania, which can be seen at the Gabroveni Inn – Arcelor Hall from June 8 to 20, 2022.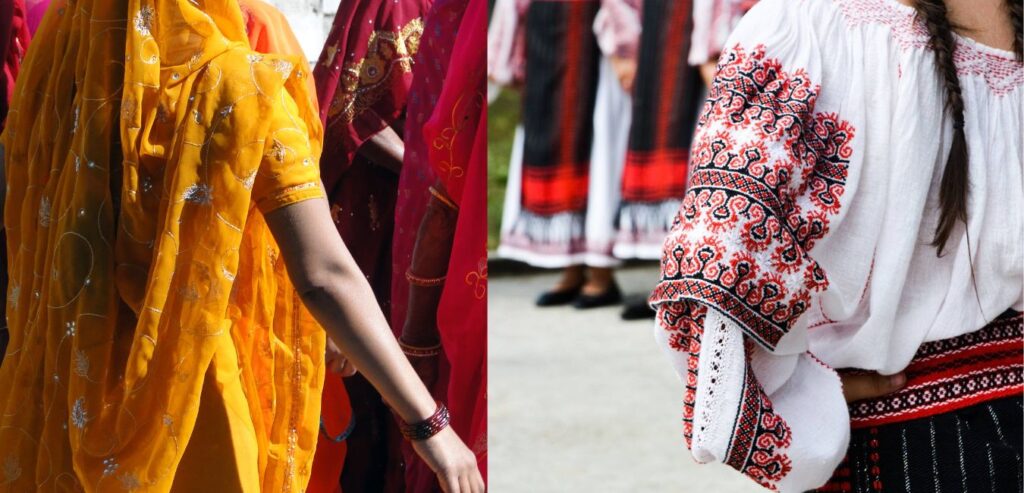 "Indian Sari Meets Romanian Blouse" is a unique exhibition that presents a visual dialogue between one of the more recognizable symbols of Indian culture (sari) and the iconic piece of Romanian culture (Ie). Both the saree and Romanian blouse, are pieces of traditional living art, worn as intrinsic value, history of collective memory, the genius of artisans, and the memory of the women who have them created, worn and transmitted. They are garments with a tremendous emotional charge that evoke feelings of nostalgia, fragments of personal history passed down from one generation to the next, as part of the wedding or offered at significant moments in life.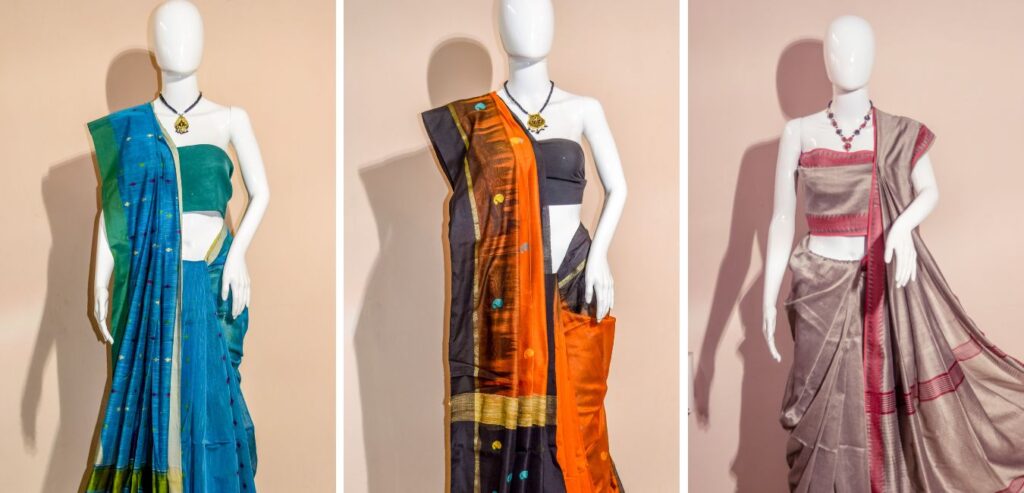 A garment from the beginning of the world, the sari expresses feminine fragility, grace and elegance. Considered the oldest unseen clothing, the sari illustrates the rich diversity of art Indian textiles, involving elaborate techniques of dyeing, printing, and hand weaving.

Anamaria Lazar, Collector
The exhibits are collectables curated by art collectors and promoter of traditional Romanian culture Iulia Gorneanu, both from her collection of ii and from designer Anamaria Lazar's collection of awards.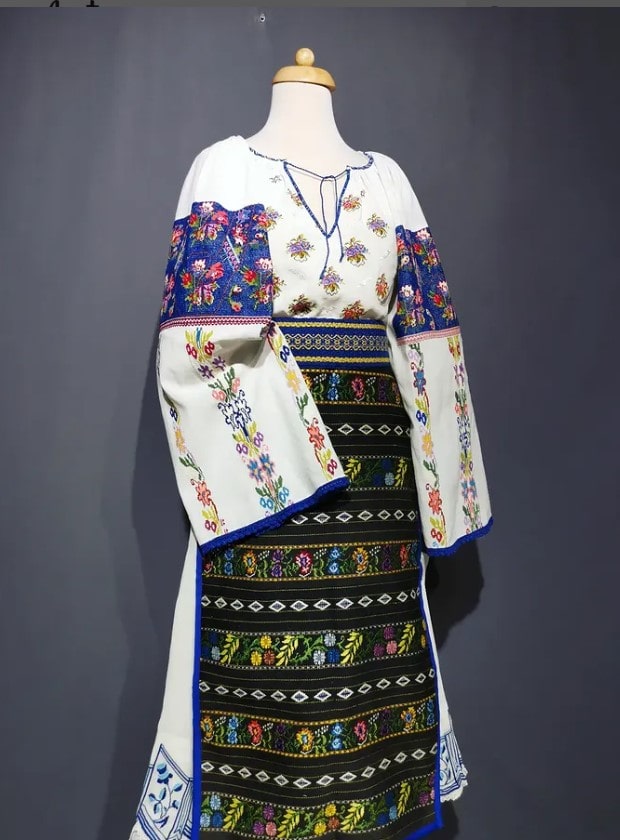 The white shirt, called generic "Ie", encodes in the ornamental signs-symbols from the Neolithic, revealing data on social status, age, membership in a particular community, prestige, and the connection with the unseen world of the woman who wears it. The shirt broke the border villages, becoming a piece of refined clothing, then crossed the borders of the country, becoming a statement all over the world.

Iulia Gorneanu, curator and collector
The exhibit is open from 8 to June 20, daily between 12 and 20 o'clock at ARCUB, Hanul Gabroveni – Sala Arcelor, part of the Cultural Center. The exhibit is closed on the 12th and 13th of June.
Tickets can be purchased online at arcub.ro and bilet.ro, or in person at the ARCUB ticket office (Str. Lipscani, nr.84-90).
Price: EUR 5 Students and pensioners who present valid identification at the ARCUB ticket office can purchase tickets for EUR 3.
Evening hosted by Bucharest through ARCUB, under the auspices of the Indian Embassy in Romania.