Italy's aroma arrives in Bucharest with a memorable food festival. Pasta, prosseco, cannoli, and much more will remind you of Italian gastronomy. If you miss Italy, know that you can recreate the atmosphere in Bucharest.
For two days, on the weekend of June 18-19, 2022, visitors will enjoy the traditional dishes of Italian cuisine: Pizza, Pasta, Bruschette, Arrosticini, Cannoli, Ice Cream, and Espresso.
We set out to surprise our family and friends with an Italian-style celebration, but here, at home, at Verde Stop Arena.

Appetito organizers
Bucharest residents and not only are expected at Appetito 2022 to taste the richness of flavours specific to Italian dishes. Food, friends, family and relaxation on the green grass, but also: Authentic Italian beer, such as Birra Moretti, Prosecco, Negroni, and Aperol.
Other information you should know:
Admission is free but within the capacity of the location;
The location is also pet friendly, so puppies are welcome at the event;
Children under the age of 14 are only allowed if they are accompanied by at least one adult.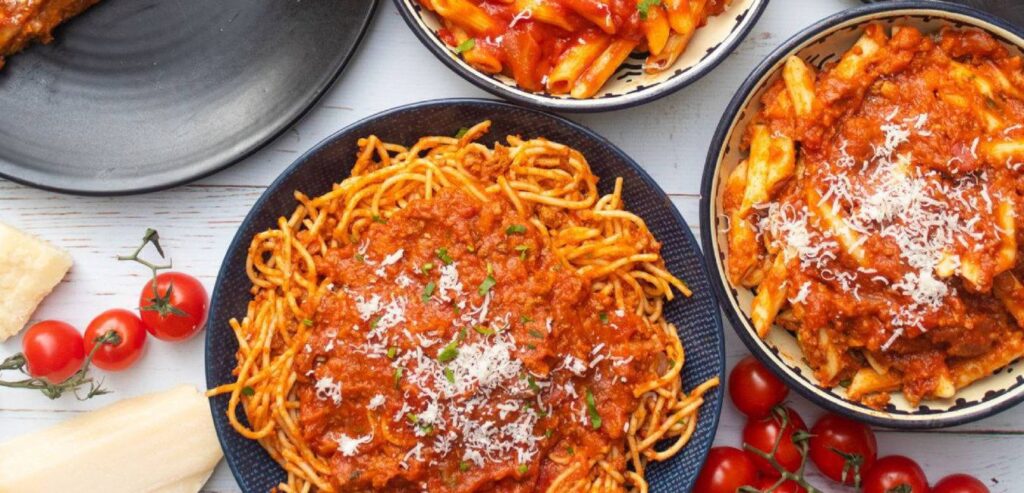 On June 18 and 19 it will be like in Italy, but in Bucharest at Verde Stop Arena: on Barbu Văcărescu, 162-164. However, in Bucharest, you can always feel like in Italy if you choose the right restaurant.
You are in Bucharest, but you like to eat in Italian style, here are our recommendations for Italian restaurants in the Romanian capital.
Top Italian Restaurants in Bucharest
Trattoria Don Vito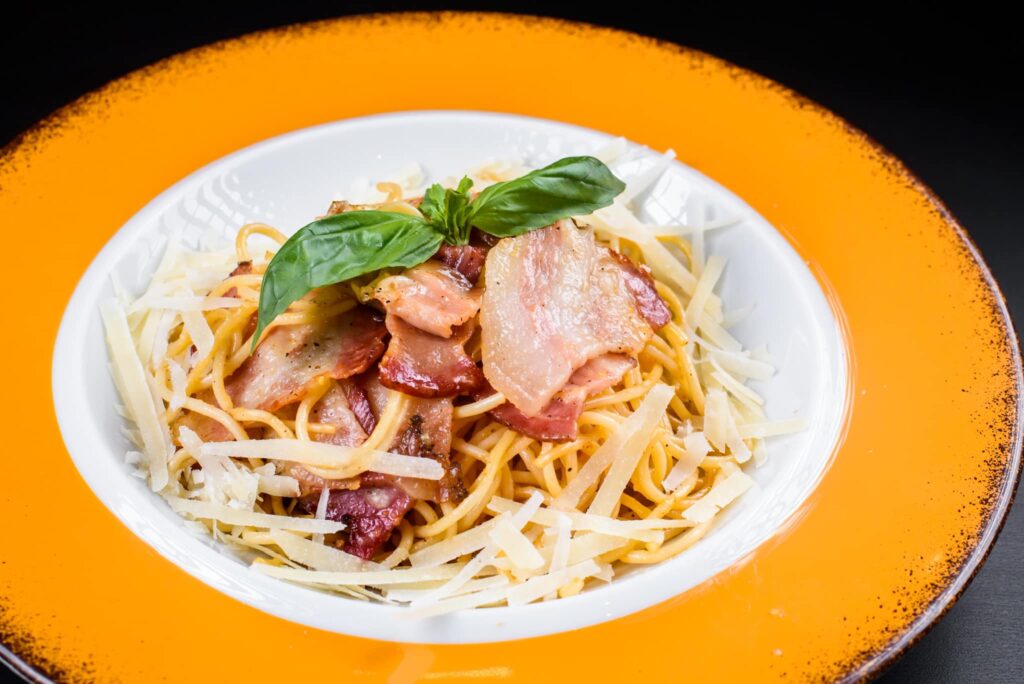 Enjoy the savour of Trattoria Don Vito's carbonara pasta in a relaxed atmosphere. This Italian restaurant in Bucharest has a diversity of Italian dishes. Each dish is being prepared with great care and skill, with an incredible taste that takes you, or at least your taste buds, closer to Italy.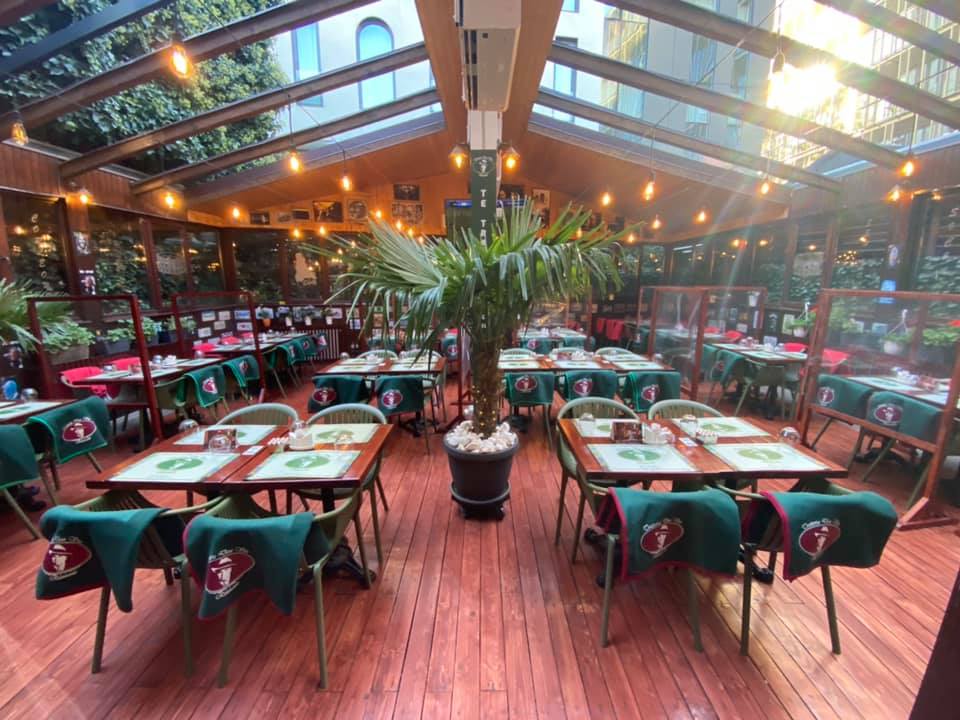 This Italian restaurant in Bucharest is a good place to visit when you are craving Italian food. It is not in the historic city center, but relatively close to it. The restaurant's interior design is original and unique, having a relaxed zone to eat your pasta under the starry sky. The service is prompt, and the prices are reasonable.
Belli Siciliani
Belli Siciliani serves excellent pasta prepared according to traditional Italian traditions.
The tale of the restaurant's secret ingredients is legendary: a family business, a Sicilian chef, real Sicilian gastronomy, and recipes and ingredients sourced solely from Sicily. The food is delicious, and the traditional cannoli are among the best.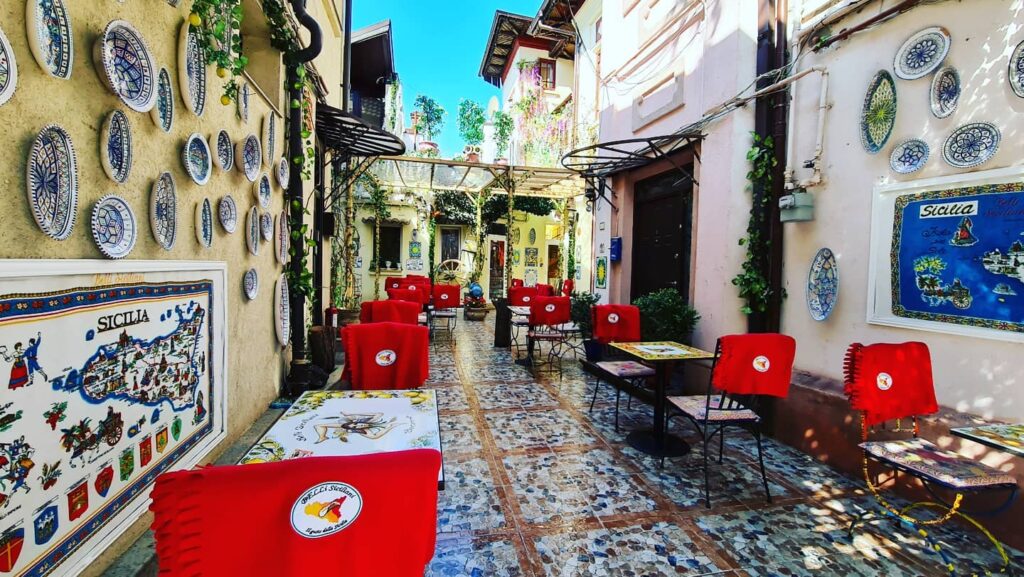 The place is very picturesque, abounding with specific Sicilian motifs. A very colourful landscape in which you enjoy food and take some beautiful pictures for Instagram. The prices are a bit expensive, but it is worth the visit for the experience.
Trattoria Verdi
Trattoria Verdi is a successful Italian restaurant in Bucharest. Fresh cuisine prepared on the spot is delicious and the ambient music matches perfectly with the place. This Italian restaurant in Bucharest has attentive service, and a pleasant, relaxing ambiance. It is one of Bucharest's most popular tractors.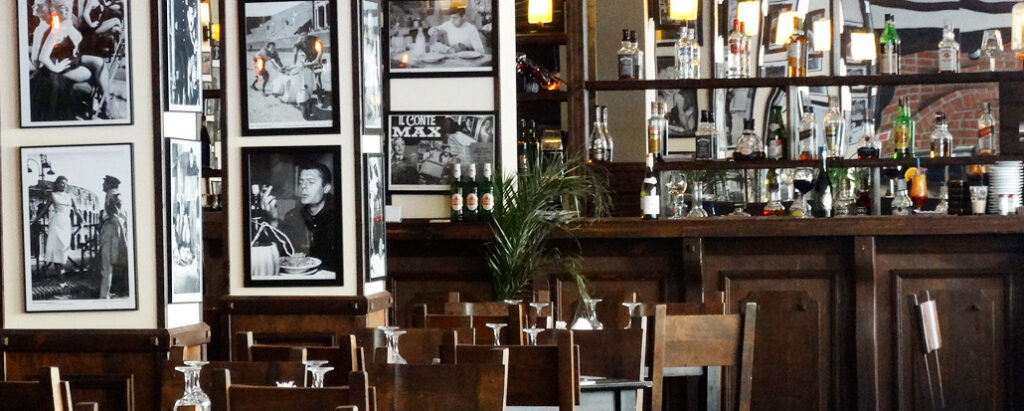 The black and white paintings from Italian cinematographic creations make you think of the Italian dream and inspire you with the enticing smell of the preparations for a Roman Holiday adventure. The costs are reasonable, and the food is of excellent quality. It's worth going to this Italian restaurant for its wonderful cuisine.
Resto Aperto
Resto Aperto, an Italian restaurant in Bucharest, combines the rich Italian culinary tradition with the modernity of the preparation processes, as well as the design. This place is one of the best restaurants in Bucharest with good food and excellent service.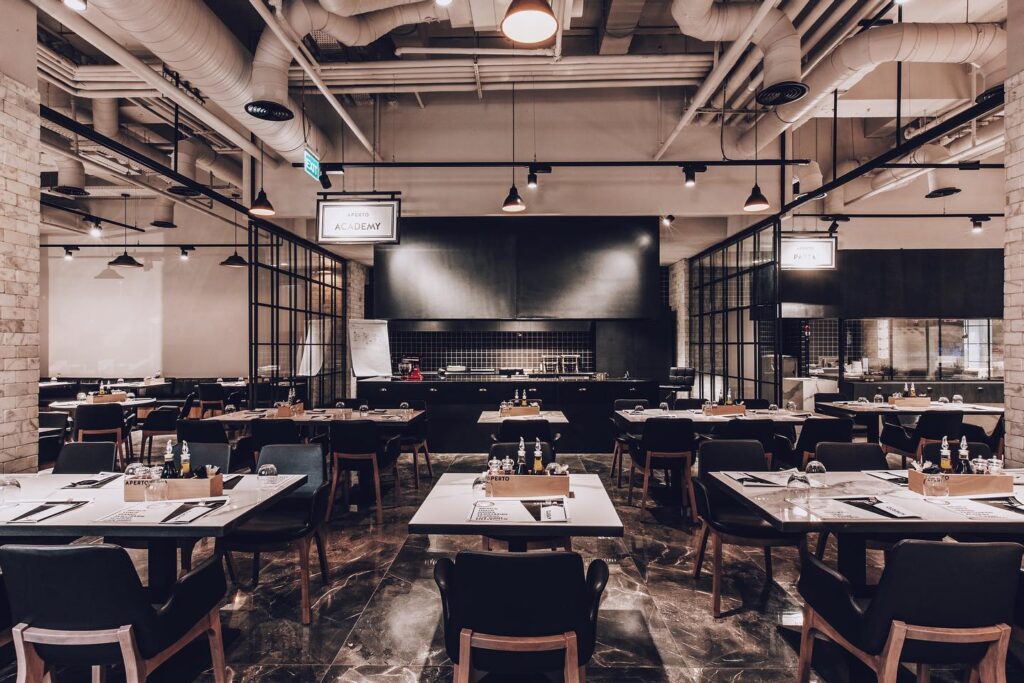 The prices are somehow acceptable, but the food is very tasty. The place sends you an urban vibe, not exactly Italian classic, but it has an impressive modern design in which you will be able to take some sensational pictures with your friends. This Italian restaurant in Bucharest is definitely one of our recommendations for a tasteful dolce vita dinner.
Cucina Di Casa
The Cucina di Casa restaurant, which opened in the summer of 2009, serves classic Italian and Romanian food, combining high-quality ingredients with a welcoming and relaxed setting.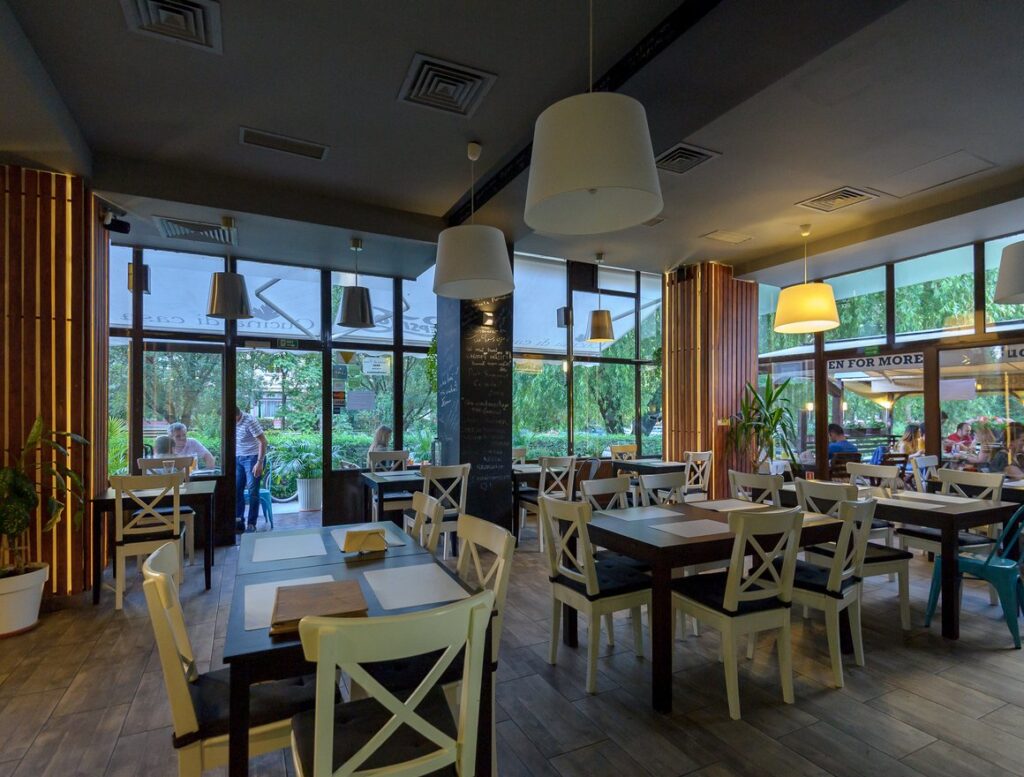 At Cucina di casa the products have excellent quality and delicious food. This restaurant has very good Italian dishes at an acceptable price, and the place is very nice and elegant.
There are many Italian restaurants to discover in Bucharest, but we recommend these for starters. Bucharest is known for good food and good vibes, so finding a restaurant of your liking will not be a difficult adventure, so enjoy Rome's taste in the capital of Romania through its unmistakable Italian dishes.
Buon Appetito!