Following the success in 2022, organizers announced a call for artists with presentations in Cluj-Napoca and Bucharest, event launched in 2023 by the Daisler Association.
Lights On is a festival of light installations launched by the Daisler Association in Cluj-Napoca in 2018. The event has quickly managed to attract fans from all walks of life because it promotes a new niche of visual arts in public spaces, some of the most unique urban activations, and fascinating cross-sector collaborations.
Lights On is part of the ILO (International Lights festival Organisation) network and is twinned with major international events such as the Canary Wharf Winter Lights, Glow Eindhoven and Oslo Fjord light festivals.
The festival is organized and created by the Daisler Association from Cluj-Napoca, a non-profit organization that aims to facilitate processes of activation, reactivation and urban transformation through creative and unique cultural initiatives.
Designers from around the world are invited to light up this year's Lights On Romania. The call is open until June 2023. Each artist can submit as many works as they like, but all must be related to the overall theme of 2023, which is [Emotional] Reset.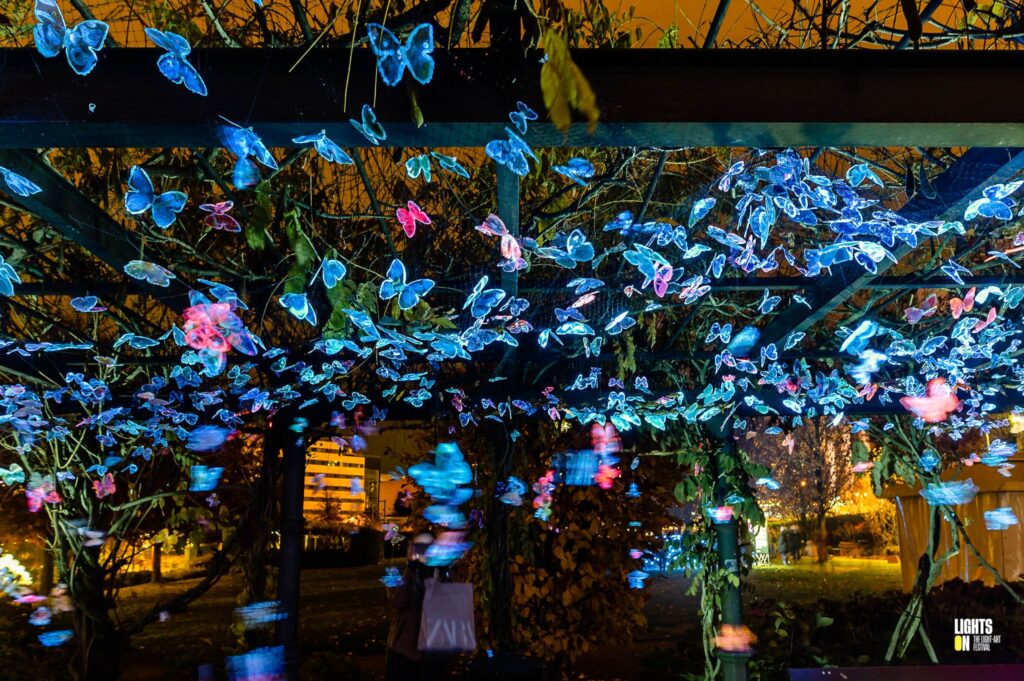 "This year's theme is to detach our attention from the things that bring us uncertainty and turn our attention to those things that uplift and charge us as individuals. Like a beacon in times of darkness, the bright artworks will guide us through our journey of self-healing and acceptance. Through interaction, observation, things that make us dream, or through solitude or reflection, art can heal. And we want to show it through beautiful works of art," explains Andi Daiszler, initiator of Lights On Romania.
The year 2022, for example, brought Lights On Romania works by artists from Poland, France, the Netherlands, the UK, and Romania. All came with unique stories and unique elements, managing to convey clear and powerful messages to viewers.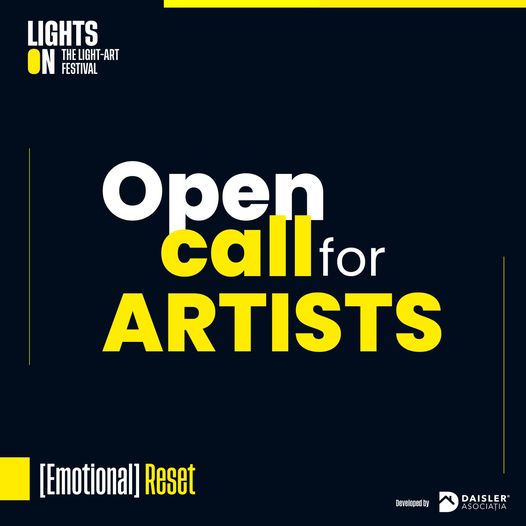 "Generation after generation we end up crossing the normal boundaries where the environment still made sense, ending up in a zone of confusion, uncertainty and restlessness, full of conflicting emotions, polarization, a constant weariness offered by society that everyone is trying to escape. Among many other things, 2020 had a revolutionary effect, and subsequent years have replicated the impact on everyone's emotional foundation. Here we are, in such a need for stillness, a need for understanding, a break from the elements and, ideally, a general Reset," says Daniel Popescu, the festival's artistic director.
Following the increased interest in the first international call for works last year, we decided to add two live meetings with Romanian artists or supporters of light art to the open call. Both will be announced in advance and participation will be on a free registration basis. One of the meetings will take place in Cluj-Napoca and the other in Bucharest. Both will take place in April-May.
Artists interested in exhibiting their work can register online at www.lightsonromania.com.