As social isolation measures imposed by the Covid-19 pandemic have gotten more serious, an increasing number of cultural institutions in Romania have decided to stay in touch with their audiences with performances available online.
Several theaters in Romania provide us with online plays for children and adults for a longer period of time, which we can follow on Facebook pages or specialized sites. We are here to keep you up to date with the changing ways to connect and consume culture while Bucharest is on lockdown.
Bulandra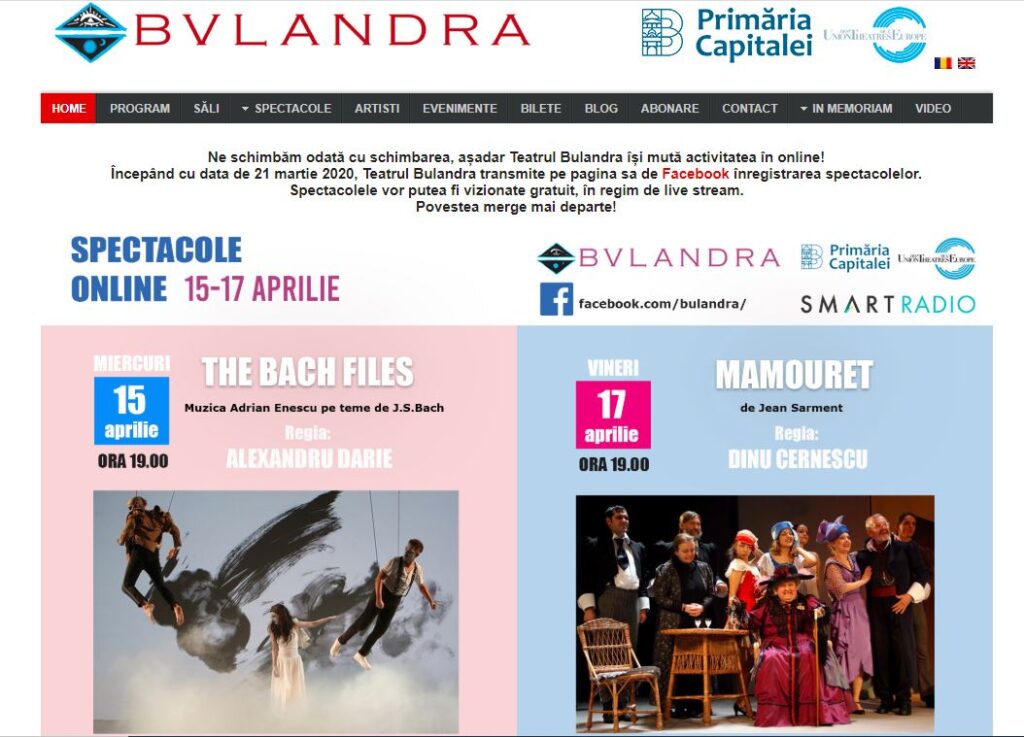 Bulandra Theatre broadcasts free shows online. Starting March 21, 2020, the Bulandra Theatre has been transmitting live on its Facebook page the recording of the shows scheduled until the end of March and canceled as a result of the security measures against the spread of COVID 19. The shows will be able to be watched free of charge, in live stream mode.
See Bulandra Theatre free shows online – https://www.bulandra.ro/
Țăndărică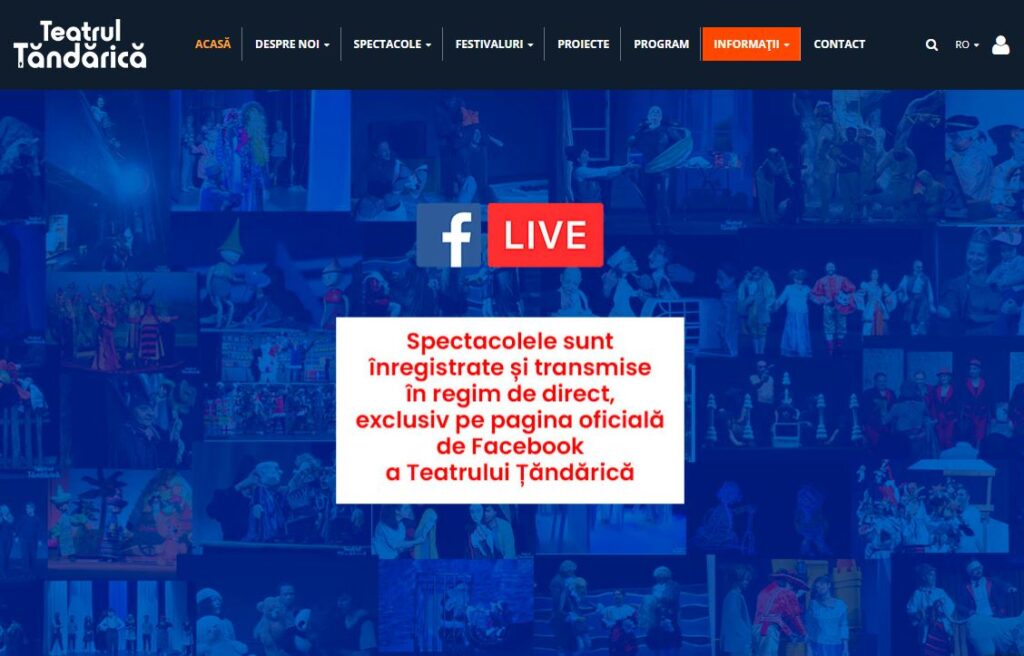 The puppet theatre Țăndăricăin Bucharest has started streaming performances for children, for free, on its Facebook page. The program and updates on it are available here. The performances in the theater's schedule have not been canceled but they can be watched only online.
See Tandarică Theatre free shows online https://www.teatrultandarica.ro/
Unteatru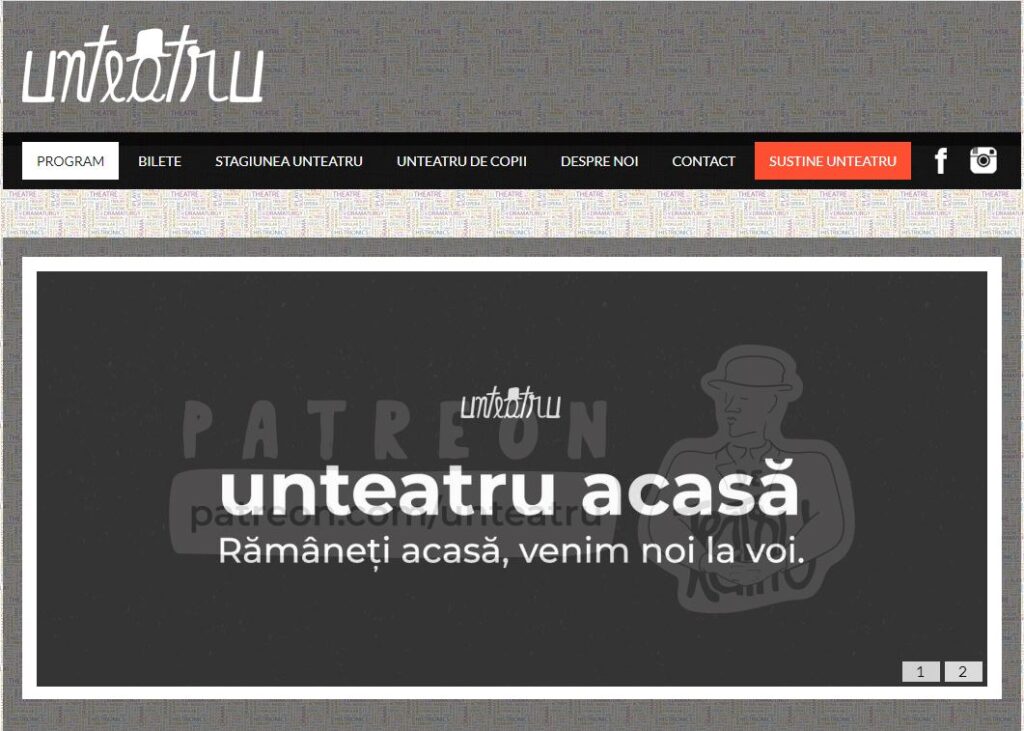 Although it is not among the cultural institutions administered by the Bucharest City Hall, Unteatru respects the decisions of the authorities and the recommendations of the National Emergency Committee and broadcasts shows online. When purchasing the ticket, the spectator receives a password that he will use to be able to watch the show online.
See Unteatru free shows online: https://www.unteatru.ro/
Ion Creangă Theatre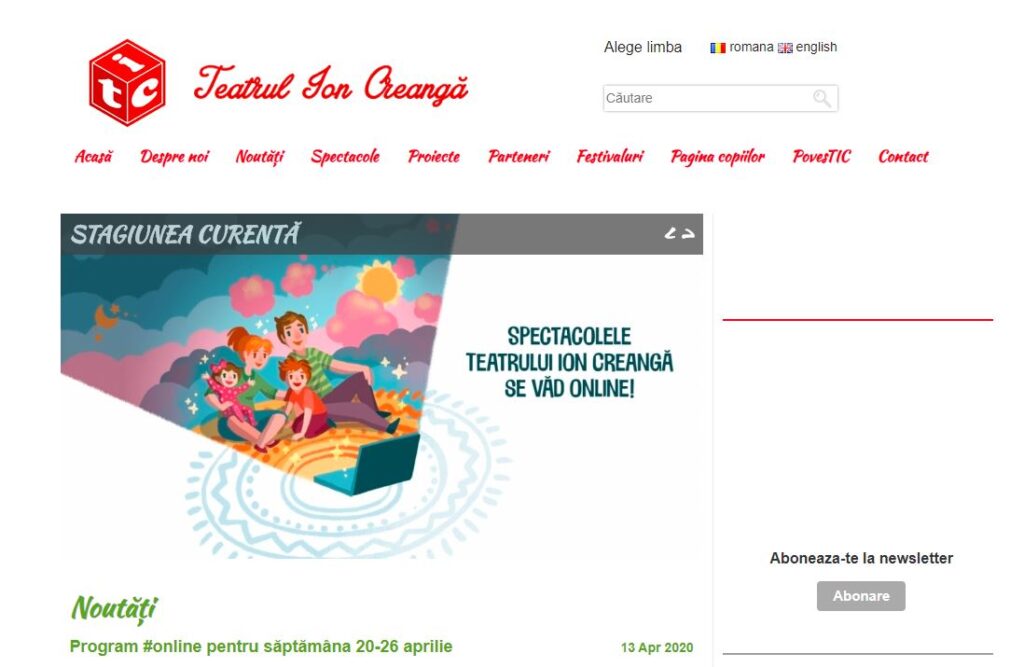 Given that all theatres across the country are currently closed following the coronavirus lockdown, the world's stage has temporarily shut down. But, don't worry, because actors and venues are pulling together to ensure we can all still get our culture in our own cozy home.
The "Ion Creangă" theatre broadcasts on their Facebook page, on Saturday, two shows: "Iglu", a non-verbal show for children under 3 years old, directed by Voicu Hetel, from 10.30, and "12th night" adaptation after William Shakespeare, for children over 6 years old, staged by Peter Kerek, from 18.00. The recordings can be accessed free of charge for the whole period during which the theatre remains closed to the public.
See Ion Creangă free shows online: https://www.teatrulioncreanga.ro/
Excelsior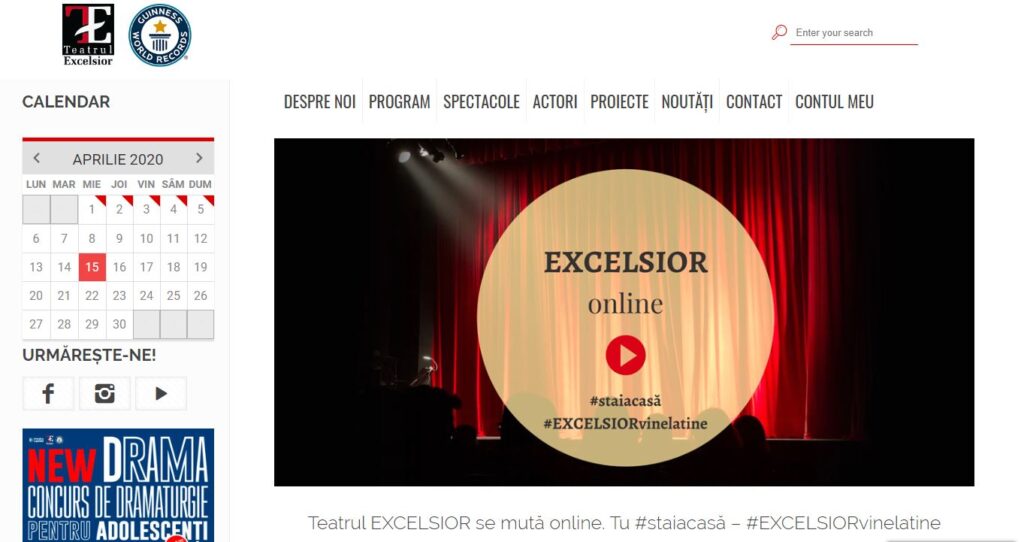 The Excelsior theatre moves its activity online, on its Facebook page, with a series of online activities, challenges, and surprises. Online streaming will give audiences a chance to experience live theatre from their own homes during social isolation and it will create opportunities for actors to work.
See Excelsior theatre free shows online: https://www.teatrul-excelsior.ro/
Also, the public radio station Radio România Cultural is broadcasting every day, at 12:00 PM, stories in a radio theater format. Among them are J.R.R.Tolkien's The Hobbit, Brothers Grimm's Snow White, Carlo Collodi's The Adventures of Pinocchio, and Lewis Caroll's Alice's Adventures in Wonderland. On the radio's website, children can listen to any time dedicated productions of the National Radio Theater.