The Color Run is also known as the "Happiest 5k on the Planet" and is a colourful race that celebrates health, joy, and uniqueness.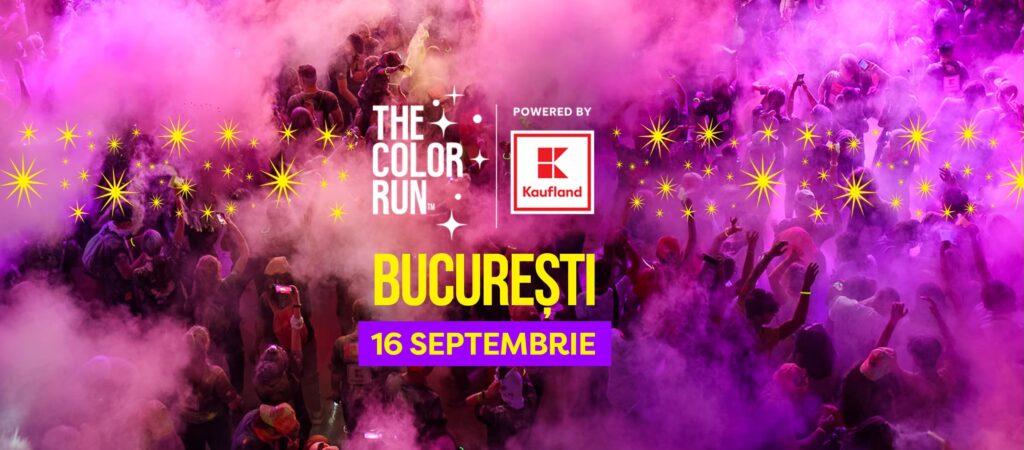 The Color Run Bucharest is a 5-kilometre untimed race in which thousands of participants are painted from head to toe in various colours at the end of each kilometre. It is focused less on running times and more on crazy fun.
The rules of entertainment are simple. The race starts in white clothes and finishes in colour.
All participants must follow these two simple rules to have the most fun.
Even after the race, the fun continues with an event area where we use abundantly coloured powder for an explosion of happiness and memorable experiences without even considering the millions of intense colour combinations.
Believe us when we say this is the most incredible post-5k party globally.
The event began in the United States of America in 2011 and in Romania in 2014. Over 5 million runners began +225 events in over 50 countries in 2015 alone.
You can participate in this season's Color Run in Bucharest at night. On September 16, 2023, Color Run invites you to run and shine in the most glam 5K on the planet, near Unirii Fountains.
The program for September 16 is as follows:
5 p.m. – ACCESS TO THE EVENT AREA;
6:30 p.m. – OFFICIAL HEATING;
7 p.m. – FIRST START;
7:30 p.m. – LAST START;
8:30 p.m. – PARTY AND COLOR CLOUD.