A subway station in the Romanian capital, Bucharest, seemingly banal, hides a secret that makes it unique in the world. What makes it so special? Many residents did not know until now.
Politehnica metro station is located near the Polytechnic University of Bucharest. This station does not stand out through vibrant colours, unique architectural style, or cleanliness. However, thousands of people pass through this metro station every day. From students to employees, Bucharest residents are stepping on history, literally, inside this very station.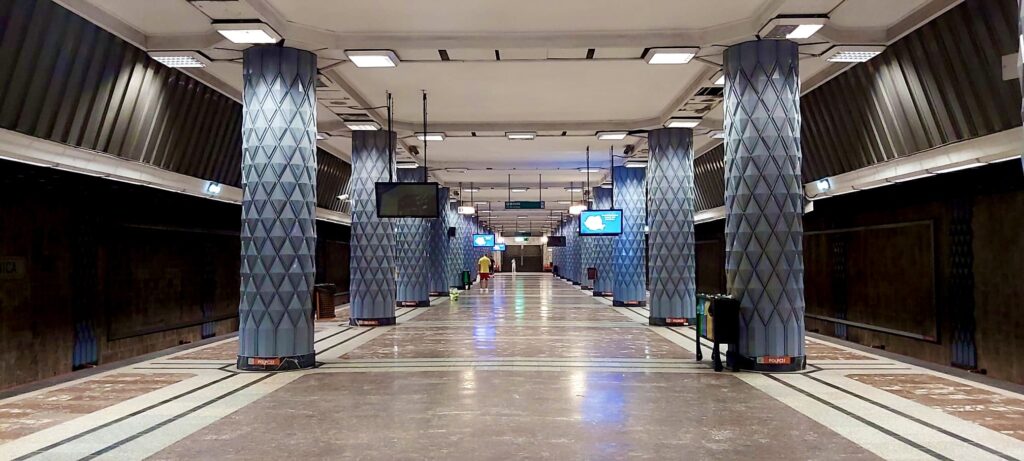 The pinkish-brownish marble floor subway users are stepping on represents a true prehistoric masterpiece. The marble on the station floor is coloured in unusual patterns, which are usually extremely rare in marble slabs. These patterns are, in fact, 80 million-year-old fossils.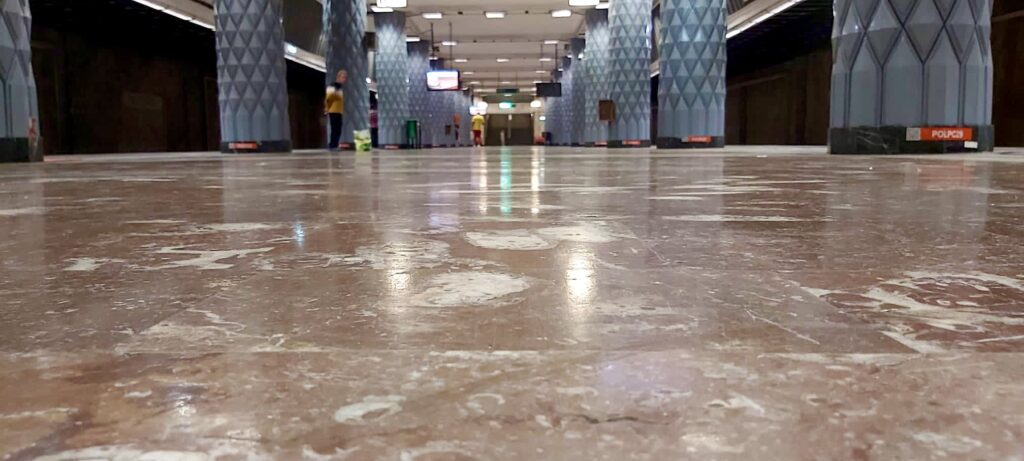 Opened in 1983 during the communist regime, the Politehnica metro station was decorated with limestone slabs extracted from the Apuseni Mountains in Romania. At that time, no one knew that these strange, beautiful shapes visible on the marble surface were fossils of prehistoric beings.
According to some specialists, most of these fossils belong to a group of organisms called rudists, which lived in shallow marine environments in the late Jurassic and late Cretaceous. The Apuseni Mountains were created during this time due to the convergence of the Tisia and Dacia microplates. As the plates collided, the mountain rose from the sea that contained these marine lives. Over millions of years, their exoskeletons and bodies have been fossilized in limestone.
According to a geology professor at the University of Bucharest, all of Bucharest's metro stations are coated in these limestone slabs, which contain fossils from several geological eras. Unfortunately, compared to the Politehnica metro station, these fossils are less well-preserved, dense, and visible. Geologists concur that the scientific worth of these fossils embedded in the marble slabs at the subway station is enormous.
Many Bucharest residents are still walking at the Politehnica subway station, unaware that what is under their feet is a long-gone history story. If you are interested in visiting this subway station in Romania, check our Visit Bucharest platform for more exciting facts about Bucharest and make a prehistoric trip to Romania.
Ready to visit Bucharest?