As announced by the City Mayor, Bucharest will have 40 new EV Charging Stations. This will help drivers who use electric vehicles in Bucharest. From this perspective, Bucharest's transport will diversify its offer to locals and international travellers.
Bucharest City Hall will place 40 charging stations to support electric car users and investors. These will be in Amzei Square, Victoriei Square, Alba Iulia Square, Constitution Square, Revolution Square, University, Bucur Obor, Rahova, Palace Hall, Splaiul Unirii, and others.
The charging stations will be marked with a specific sign, which will be drawn both on the asphalt and on an information panel.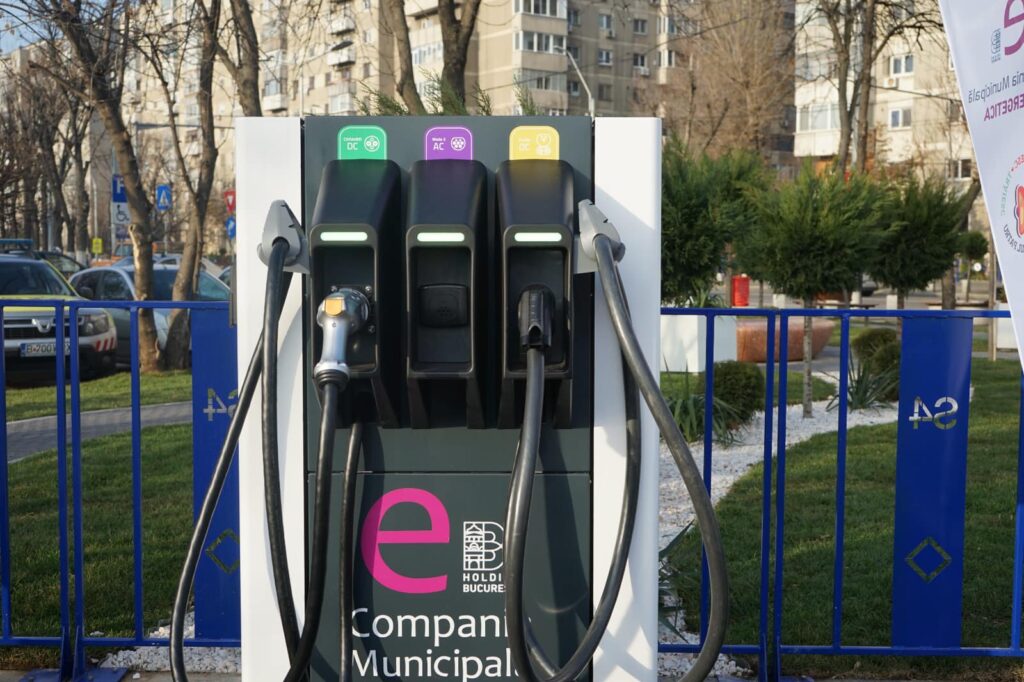 At the same time, parking or standing in these places will be prohibited. The fine for cars illegally occupying these places will be between EUR 100 and EUR 200.
Electric vehicles are still rare in Bucharest, let alone in the country. One who wants to identify electric vehicles in traffic can easily do that by spotting the number plates in green paint. These use electricity to move in traffic, hybrid or 100% electric.
Bucharest is also known as one of Europe's most polluted capital cities and the second European Capital by the time lost by drivers in traffic jams. Hopefully, by enlarging the network of electric vehicle charging stations, improving public transport conditions, and making traffic more fluid, Bucharest will leave these not-honourable spots.