Flowers finally blossomed in Bucharest, and at the same time, over 400 magnolias from the Romanian capital are flourishing. What can you find in Bucharest these days? All sorts of flowers, from cherry to magnolias and many more. There is even a map of magnolias available on Google Maps if you are wondering where you can find these magnificent trees.
Some interesting facts about Magnolias
Magnolias are native to Asia and America, with large, beautiful flowers and delightful smell, grown as an ornamental plant.
Magnolia belongs to the Magnoliaceae family of plants. This sun-loving plant hails from Asian countries with warm climates. Magnolia shrubs come in approximately 70 different varieties. The common feature is that vast, cup-shaped flowers with white, pink, purple, and yellow petals give a pleasant aroma. Magnolia blooms in the late spring and grows to 4 to 8 meters.
Magnolias are considered a symbol of purity and dignity in China. On the other hand, the Japanese believe magnolia blooms symbolize affection for nature and the life force. Magnolia flowers are therefore given as a gift to mothers who have recently given birth. Purple magnolia conveys encouragement and a good notion of healing to the individual it is given, while green magnolia signifies enthusiasm, joy, health, and luck.
Magnolia possesses qualities that are well-known in traditional Chinese medicine. As a result, the tree's bark is supposed to help with anxiety, sleep difficulties, coughing, intestinal spasms, and sinusitis.
Map of magnolias – Where can you enjoy magnolias in Bucharest?
Because the magnolia season is just a few weeks long, we recommend you visit Bucharest on foot as soon as possible, especially during this lovely time.
The map of magnolias is an initiative launched by Diana Robu, who took Bucharest in stride to discover where magnolias are placed in the city. Among the beauties she found, there are some of the most beautiful magnolias in Bucharest whose colours and delicacy would sensitize any passer-by.
According to Diana Robu, the most beautiful magnolias in Bucharest are in:
Mahatma Gandhi Street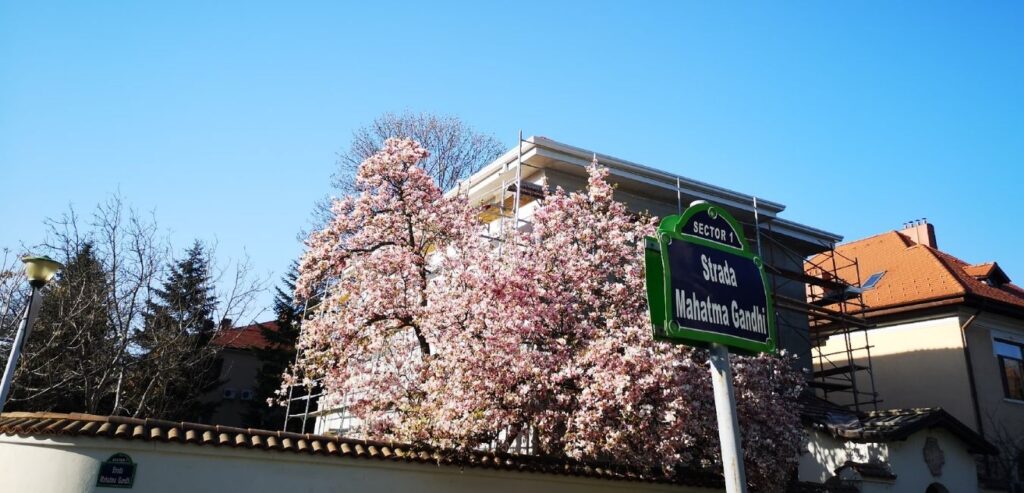 Barbu Delavrancea Street
On Barbu Delavrancea street, you can find a Magnolia Yulan or the Lily Tree, one of the most beautiful white magnolias trees;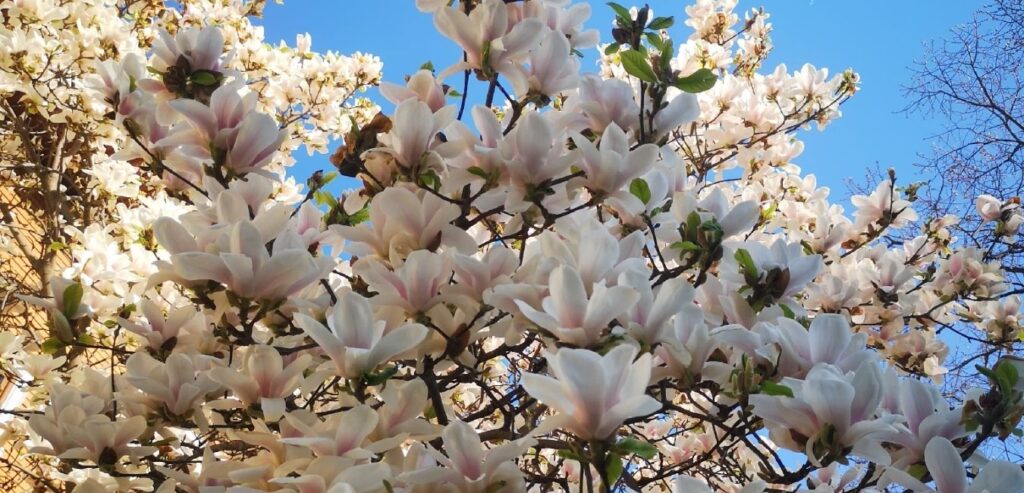 Cotroceni Neighbourhood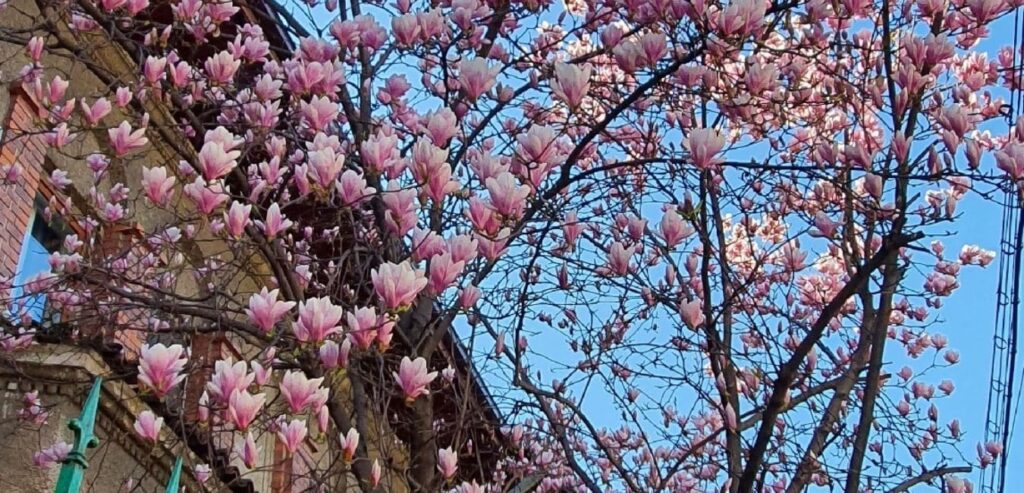 Dristor Neighbourhood
In this neighbourhood, you can find magnificent magnolias on streets like Diligentei, Cercelus and Levantica;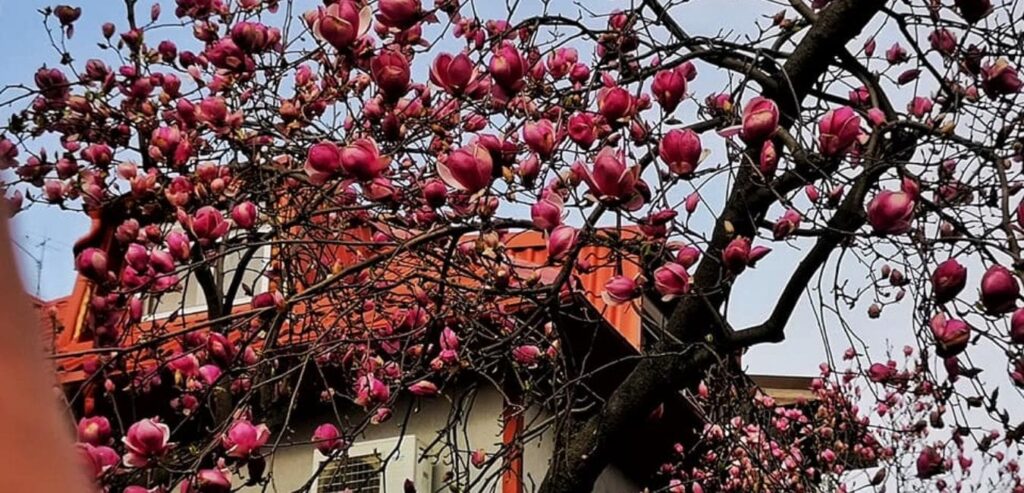 The Kindergarten 133 from Dragos Voda street
It is said that the magnolia on Dragos Voda Street is the "oldest" magnolia in Bucharest, planted by an Austrian pharmacist in the interwar period;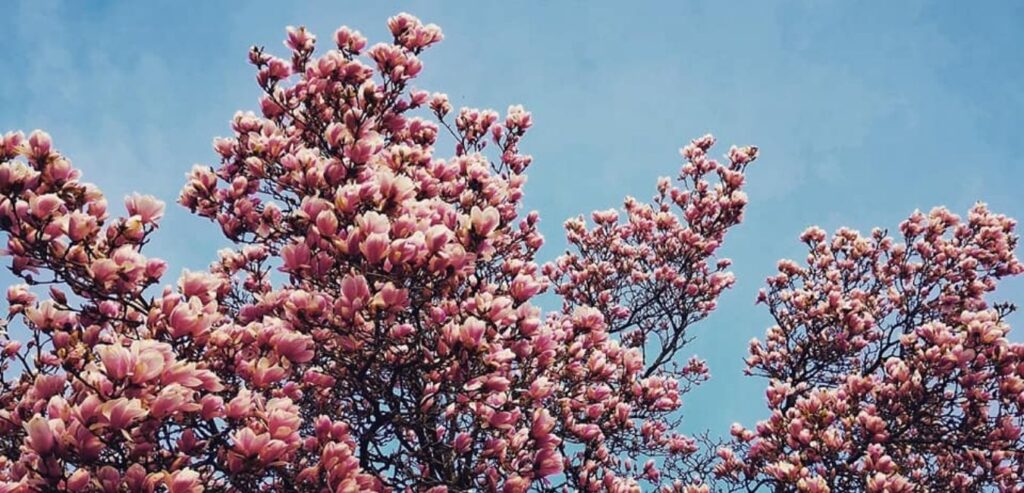 Haga Street
On Haga Street is a magnolia that bears the poetic name of "Heaven Scent".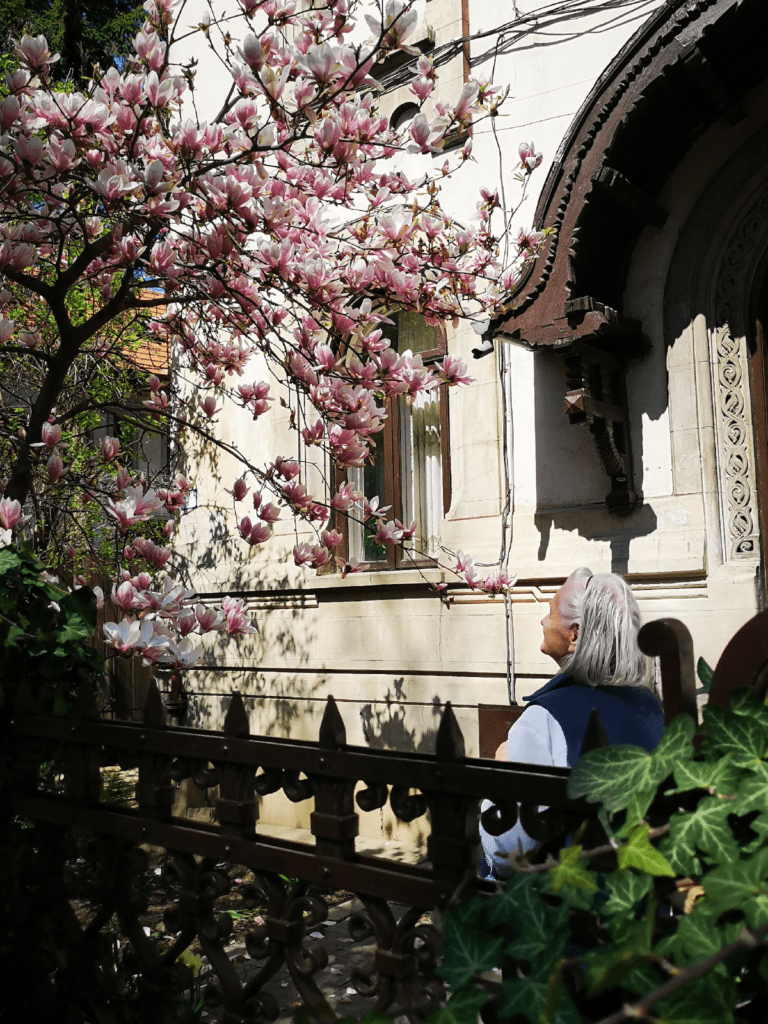 Vatra Luminoasa Neighbourhood
On this street is the oldest "Magnolia Stellata", a type of magnolia tree that has white, double, small, star-shaped flowers;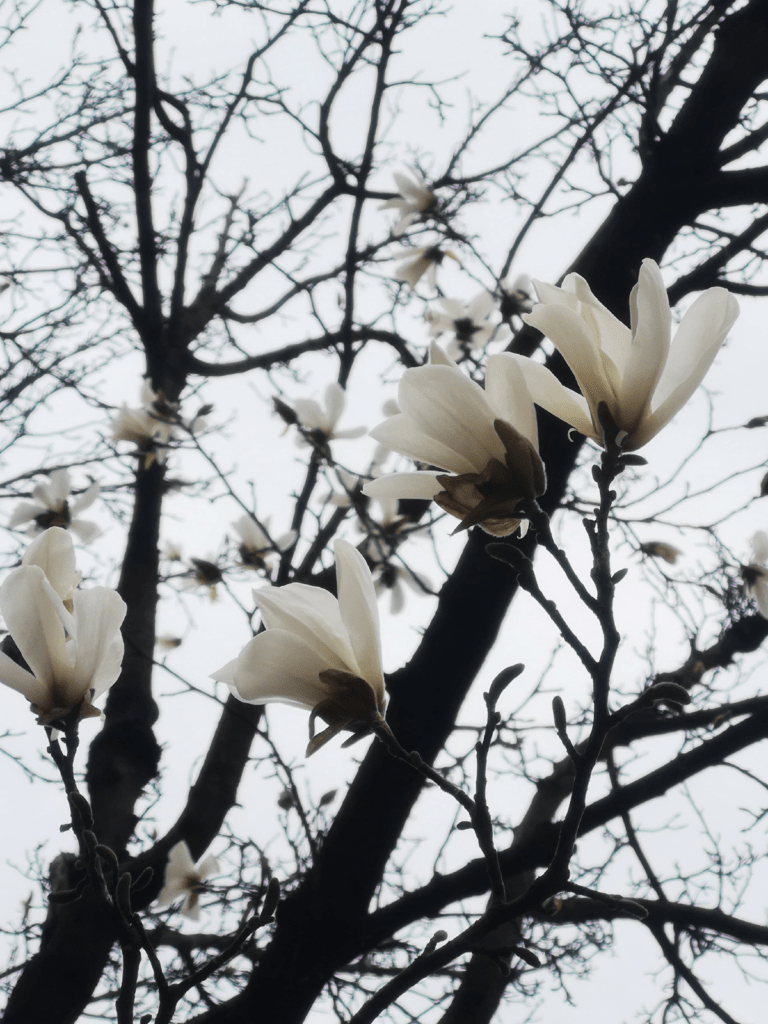 Morarilor Park
You can find a garden of magnolias in Morarilor Park, in which there are dozens of trees arranged in two or three rows;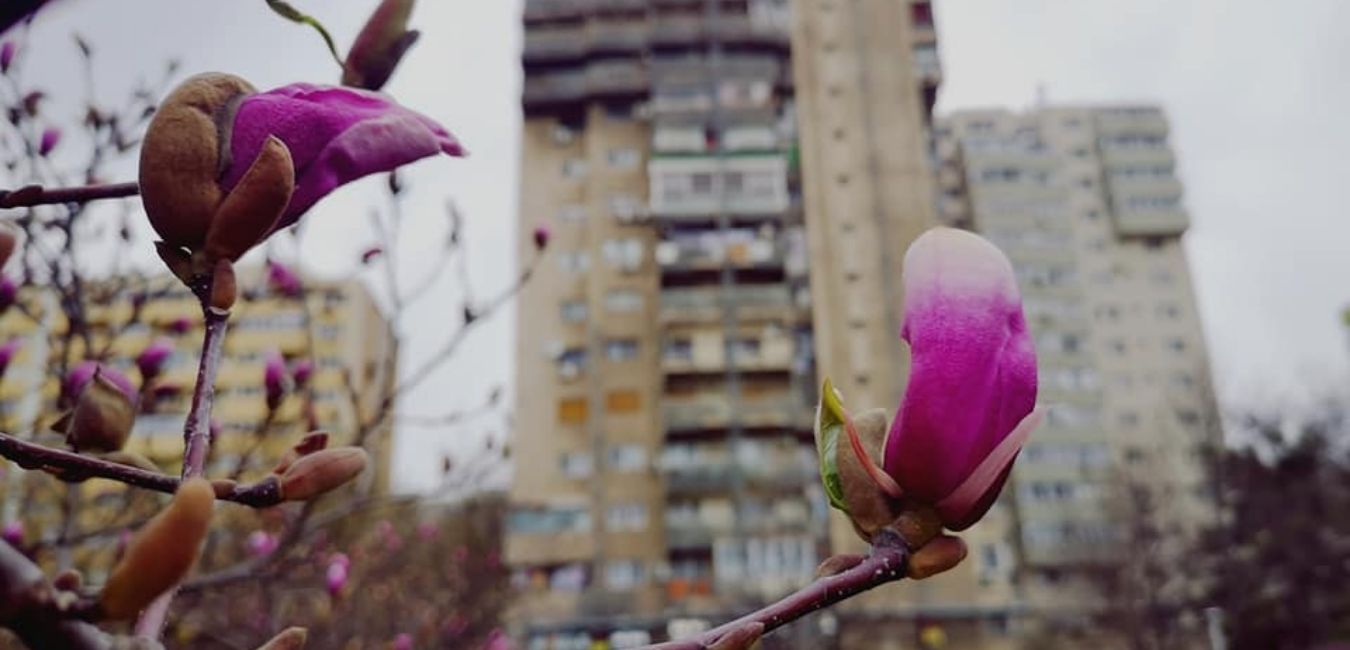 Spring fits Bucharest, just as Magnolia fits perfectly in the eyes of the viewers. Nothing is more pleasant in spring than walking in the open air under a rain of flowers and the scent of magnolias. Our advice is not to stop at this list. All the magnolia trees in Bucharest are worth seeing, especially at this time of the season when they are in full bloom. More than that, If you are hungry for an adventure, you can discover other magnolias worth seeing in Bucharest. It will surely be an unforgettable experience.
Here are some samples of the magnolia's beauty in Bucharest to tempt you to discover every one of them: