Bucharest Photofest reached its eighth edition in 2023. Bucharest Photofest is a platform festival intended to acquaint the public with some of the most important, most up-to-date and most relevant photography landmarks, both local and international. Bucharest Photofest aims to become Romania's most significant photography festival, achieving its goal step by step each year.
The 8th edition of Bucharest Photofest brings more than 150 local and international artists to Bucharest, including photographers, filmmakers, directors, writers and storytellers. These show their works and projects in exhibitions, film screenings, debates and talks, showcases, photography, workshops or live music concerts.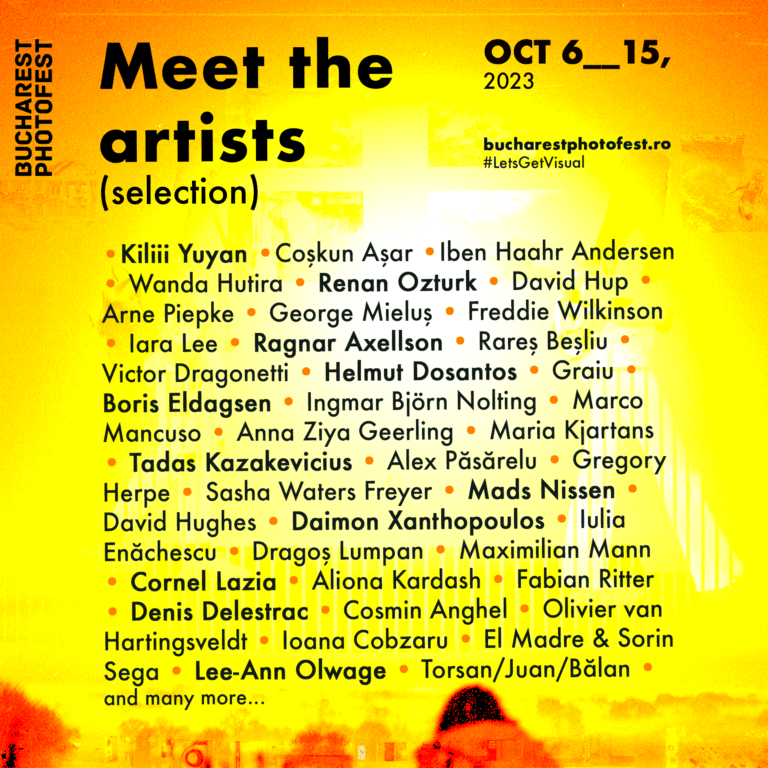 There are over 50 events, exhibitions, film screenings, photo walks and workshops, artist talks, and educational events. Not only is it a cultural project put forward in the form of a coherent concept, but it also uses photography to question some essential sociopolitical and cultural present-day matters, making photography a means of visual learning.
The selection of the film screenings includes ten films, as Photofest Bucharest is not only about photography but about many intertwined arts.
Each year, Bucharest Photofest devises a program comprising over 50 events – exhibitions, film screenings, workshops, masterclasses, portfolio presentations and many more. Thus, on the grounds of a concept that attempts to cluster different branches and nuances, the audience is a first-hand beneficiary of multiple artistic happenings and facilities exhibited uniquely, singular in the length of time and amplitude of the Romanian cultural scene.
Through the conceptual merging of individual and collective exhibitions, the Bucharest Photofest festival rises to the standards of leading exhibitions and festivals worldwide and tries to set a professional and artistic norm in the current Romanian socio-cultural situation.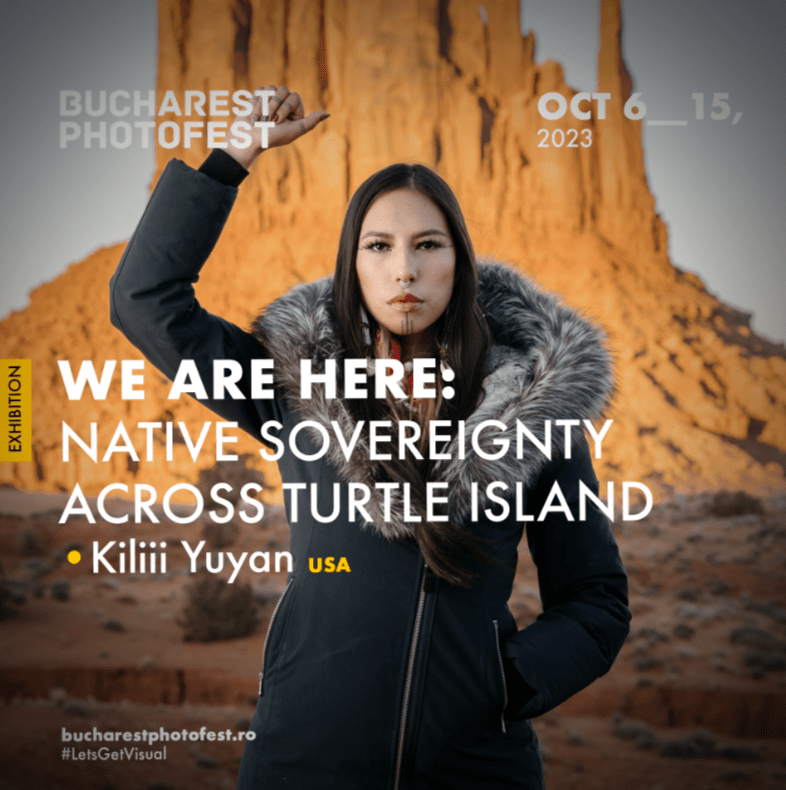 Finally, our festival focuses mainly on the city of Bucharest by choosing many venues and locations throughout the capital, all compelling for the cultural scene, from art galleries to unconventional places, and involving various institutions and organizations that prioritize the access of a large and diverse public to meaningful visual creations.
Through photography, like an elaborate way of expression, we can discover an essential topic of discussion in our current theme. Identity is a complex and multifaceted concept that can be explored from different perspectives and disciplines. A fact of being who or what a person or thing is, a set of values and elements that describes us as human beings. The qualities, beliefs, personality traits, appearance, and expressions characterize us, individuals or groups. Identity refers to how others perceive and label us based on our appearance, behaviour, or affiliation. Identity concerns our culture, gender, race, religion, nationality, education, occupation, family, and personal experiences. We are a complex mix of interacting characteristics. Identity is a choice between these characteristics. Our project concept is to link most of the events in the program into a theme, and the chosen topics, stories and experiences of the invited artists express our approach. The exhibitions, for example, can be a wake-up call, and the lectures and showcases can be encouraging and inspiring. We invite you all to be part of a new, intense and captivating visual experience at the current edition of our festival.

Ionuț Trandafirescu, director and founder of Bucharest Photofest
For the full schedule of events, please check the festival's page.
Locations where you can enjoy the events at Bucharest Photofest
• Amzei Market
• The National Museum of the Romanian Peasant / Noua Galerie venue
• Cinema Muzeul Țăranului
• Echoes haus
• 2/3 Gallery
• Deschis Gastrobar
• Photosetup Showroom
• UNATC
• Pavilion 32 / Goethe Institut
• Cărturești Carousel
As the organizers say, at Bucharest Photofest, you can attend parties, live music concerts and product presentations featuring artists from different fields and genres. You will have ten days of pure entertainment and excitement, with great music and amazing vibes.