By going on this tour, you will discover Constanta, the oldest town attested on the Romanian territory. It is also known as the ancient city of Tomis, situated on the Black Sea Coast.
In Constanta, dive into the area's ancient history inside the archaeology museum, learn about Romanian folk art traditions, and step inside the country's largest mosque. Make sure to pay a visit to the History and Archaeological Museum for a fascinating look at Roman artifacts and other ancient treasures unearthed near Constanta.
See Constanta's abandoned casino, perched on a hill and at a point where the coast forms a triangle. The casino building is an architectural pearl built in the Art Nouveau style. Just before World War II, it served as a residence for the Russian imperial family during their visit to Constanța. Considered a symbol of the city, the casino is one of the most iconic buildings in Romania.
The Dolphinarium is a space dedicated to the study and species conservation of dolphins. The Black Sea is home to three dolphin species that have all been studied by the museum's specialists. In summer, you can attend shows with dolphins and seal demonstrations.
Do not forget to visit Mamaia, the largest and most fashionable resort on the Romanian Black Sea coast. Named "the most fashionable and dynamic resort" at Monaco International Clubbing Show, Mamaia prides itself with a nightlife scene that rivals Ibiza, Miami, and everything in between.
For many visitors to Mamaia, the day just begins when the sun sets, as all the bars and nightclubs across the resort come alive with extravagant shows, concerts, themed parties, and poolside entertainment. If you're looking to experience the resort's legendary nightlife, make sure you pay a visit to the most famous clubs, where renowned international artists keep the crowd dancing until morning, every summer weekend.
Enisala Fortress - The Only Medieval Citadel In Dobrogea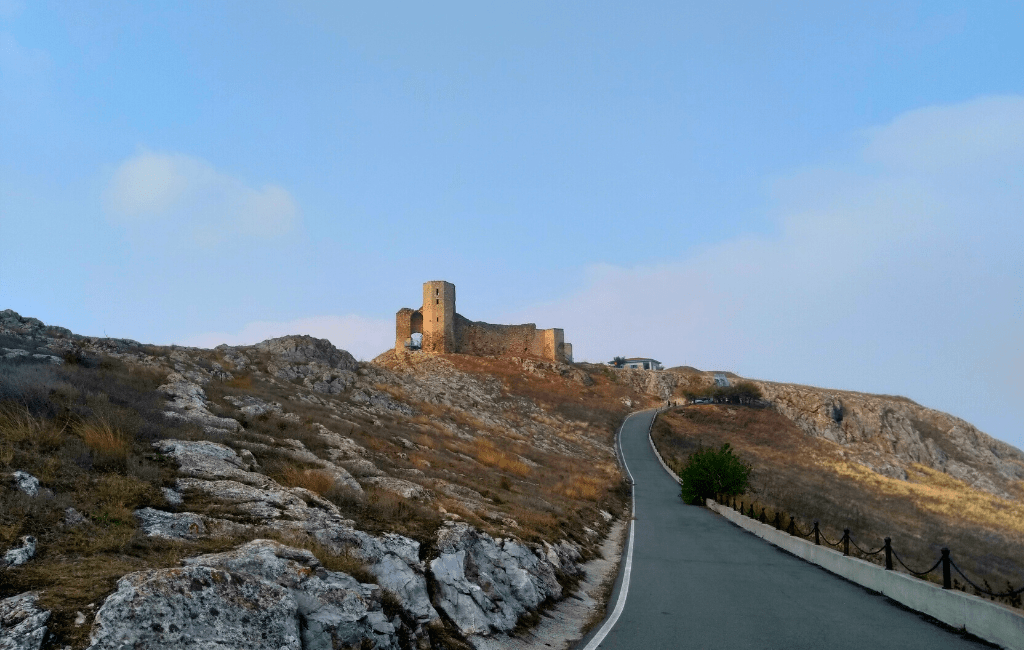 Enisala Fortress is located 2 kilometers away from the town with the same name in Tulcea County. The name of the Enisala Fortress, which is one of the most beautiful citadels in Dobrogea, comes from the Turkish 'yen' (new) and Dobrogea regionalism 'sale' (settlement, village), meaning new place. Apparently, the Turks took over the name of the administrative system near the city, and it was called Vicus Novus (New Village), then Novoe Selo. At the same time, the city is known as Heraclia or Heraclea.
The only medieval fortress from Dobrogea that survived the Turkish-Russian wars from the 19th century, Enisala tells the hundreds of years old story of the time when the powerful Genovese merchants controlled the maritime commerce of the Black Sea. Its architecture also indicates its original military importance, as the fortress had defensive towers on three of its sides, five of them still conserved today.
Today, its uniqueness and historical importance make it one of the top attractions from the shore of the Black Sea.