The first snow of the season falls over Bucharest. It started on Friday night and continued throughout Saturday. Meteo guys say it will snow until Sunday morning, but who knows for sure?
It's not the heaviest snow, but still, people and kids enjoy the first snow this January. Not enough to cover the streets in snow, but it was more than welcome to change the urban landscape. And, as you can see below, Bucharest in winter looks very different.
The snow changes the perspective of most of Bucharest's attractions, and Instagrammers and photographers gather to catch the perfect angle for their pictures. You will definitely find that the best Instagrammable places in Bucharest change in winter, but you will surely enjoy and embrace it.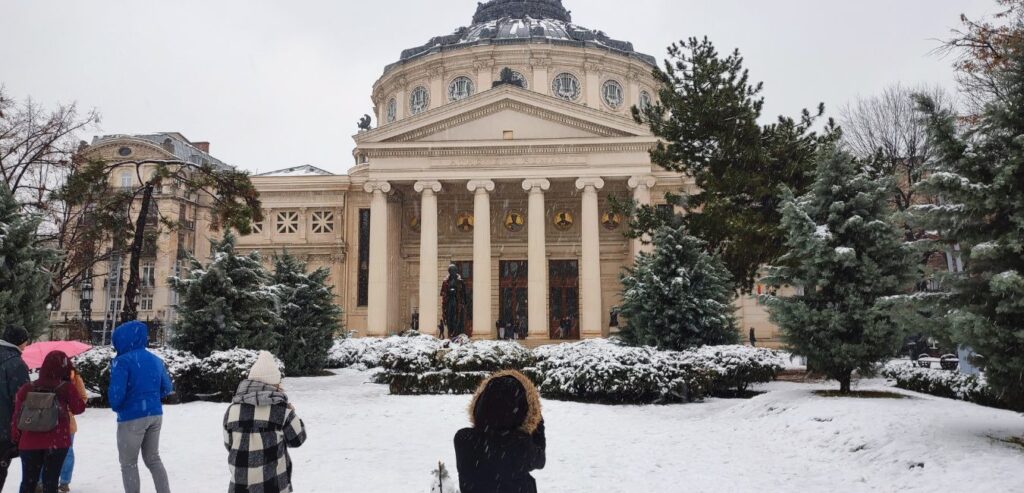 Somebody made a snowman, maybe he or she felt alone while in front of the Bucharest Athenaeum: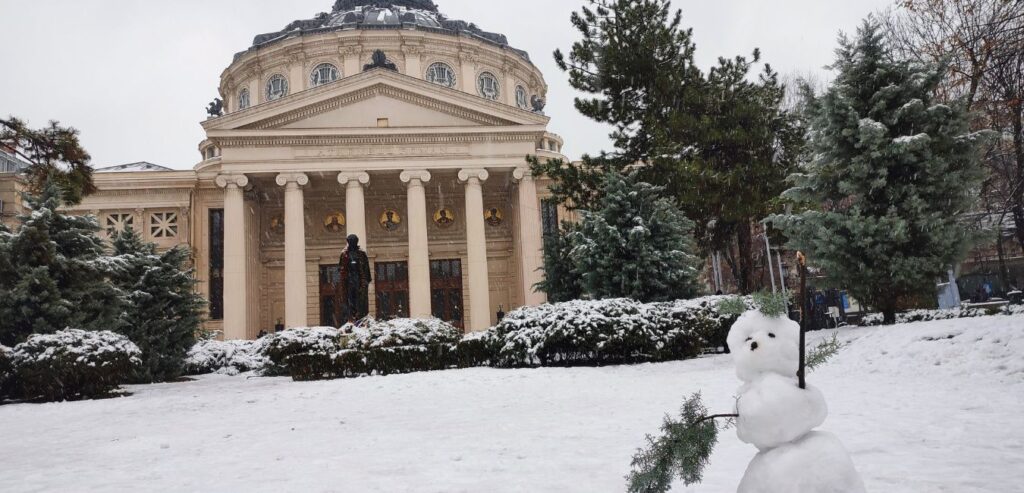 Bucharest parks, covered in snow, are full of people who want fresh air cleaned by the fall of the snowflakes. It is strange to see snow after weeks of temperatures above 20 degrees Celsius in plain January. Is it real?
Kids are playing in designated areas while parents watch them from a distance. The trees have just shaken their branches from the winter coat worn the day before and seem to look above to predict tomorrow's weather.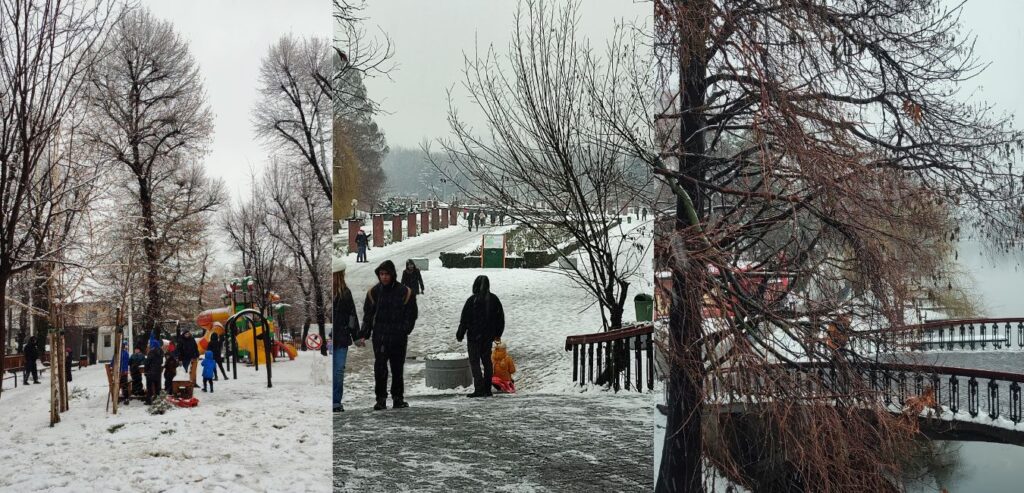 The Bucharest monuments silently accept the cold and the light snow with dignity. Cars pass by, definitely not paying attention to what surrounds them. Lonely pedestrians walk through the light snow coat on the pavement, almost disturbing the urban silence.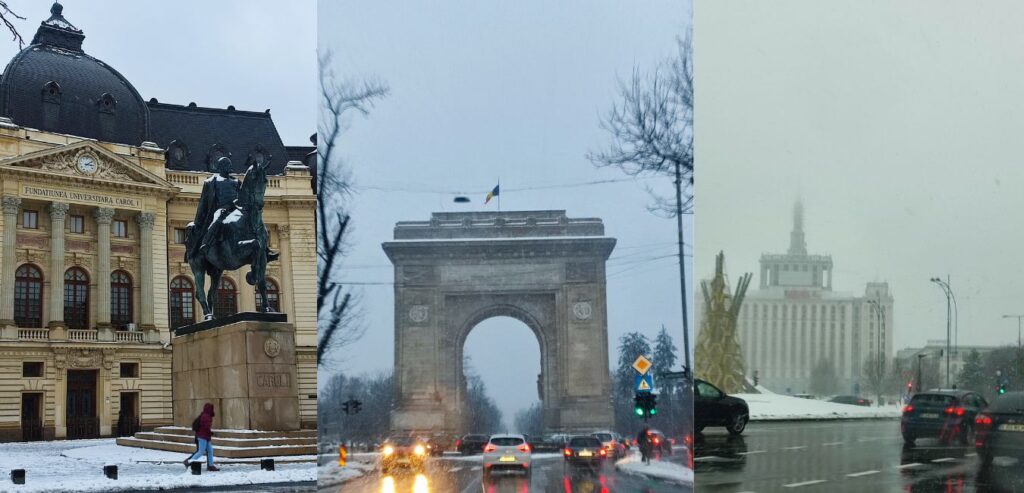 Streets are relatively silent and empty, and people found shelter in Bucharest's friendly restaurants, enjoying their meals and sharing their latest winter stories.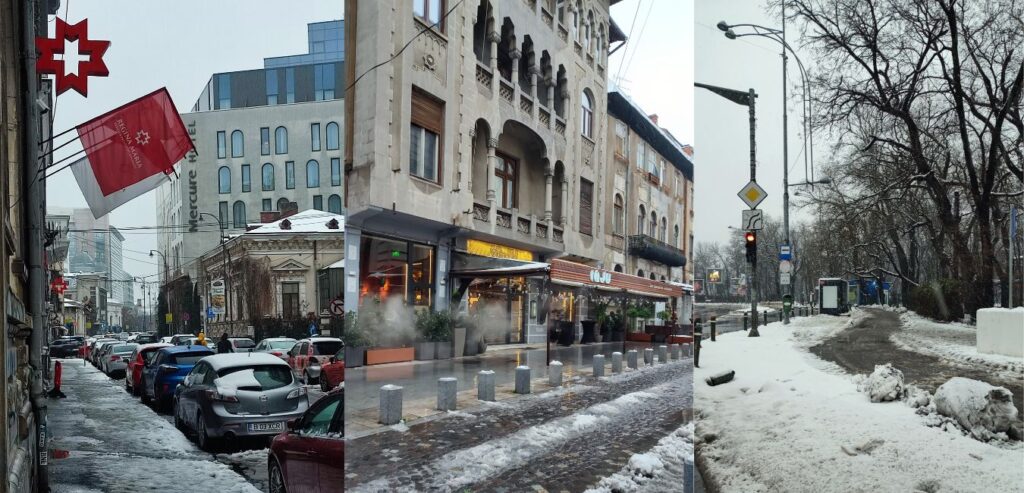 It's not the heaviest snow, as we mentioned. Still, it's the first time winter has arrived in Bucharest this year, for real. You couldn't call the previous days with 21 degrees Celsius winter, right?
We don't know how long this weather will last or how long the snow will last. But we encourage you to come to visit Bucharest in winter. It's a different city during the cold season and worth visiting for all the reasons you already know: affordable pricing, lots of attractions, safety and plenty of enjoyable opportunities to spend quality time during your trip.