Regarding this year's New Year's Eve party, Bucharest isn't generous with its locals and tourists. Unfortunately for the party-goers, there is only one event organized in Bucharest: Titan Park New Year's Eve Party.
Party starts at 20.00 local time. The access is free, and those who attend will be thrilled by fireworks, live concerts and good Romanian and international music. Some of the most beloved local singers and bands will entertain the audience for five hours and ensure all the party attendees have a good time when entering the New Year.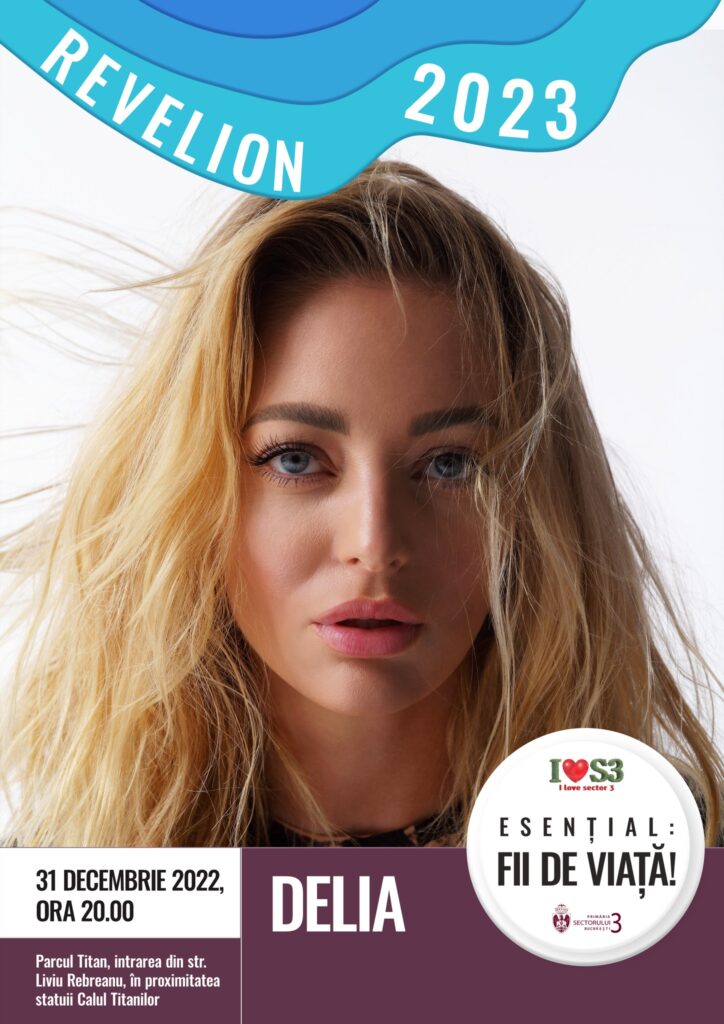 On New Year's Eve, the people of Bucharest will have fun with Voltaj, Delia, Guess Who, Emma, Marius Mihalache Band, and Cosmin Selesi Orchestra. He prepared an exceptional artistic moment that will remind us of the golden period of pop & disco music – the 80s and 90s. We will celebrate the New Year by listening to classical pieces re-orchestrated in our version, but also to light music. The New Year's celebration will start with an explosion of energy, essential for an unforgettable night, with Manuel Riva, one of the most appreciated DJs in Romania

Official Press Release – Sector 3 City Hall
Access to the party is allowed from Liviu Rebreanu boulevard, and road traffic will be restricted during the event. This is why it's better you arrive on time.
Check out the map if you want to attend the only open-air party in Bucharest. Also, remember the local word for the New Year's Eve Party: R E V E L I O N, like in the poster above. So, whenever you're lost on your way to the New Year's Eve party, asking for Revelion will tell locals what you're looking for.
Whether you go to the open-air party or not, the Visit Bucharest Today team wishes all of you, our dear readers, a Happy New Year! Let's make 2023 one of the best of our lives!