National Geographic issued the list of the best trips for future planning. In the article, which was published earlier this month, NatGeo said the pandemic has brought journeys to a standstill, but it has not quieted people's curiosity. "Ahead of a new year—with the promise of a return to travel—we are eager to share these 25 timely tales of timeless places that will define our future itineraries."
The list covers 25 "amazing places to inspire future journeys and remind us why we love to travel." The destinations are grouped into five categories: adventure, culture and history, nature, family, and sustainability.
The 'must see' sights of Transylvania
One of the most popular Romanian regions, Transylvania, charms its visitors with a rare mix of culture, wild natural beauty, and medieval enchantment. When planning your trip here, you need a minimum of 3-5 days to travel between different parts of Transylvania and understand why this region is so famous. In Transylvania, the locals have preserved their traditions, customs, and their rural way of life living in perfect communion with nature. There's a lot to explore and a lot of places to visit in Transylvania.
Places to visit in Transylvania
The Bran Castle is where you will discover the myth and facts of the fortress also known as Dracula's Castle. Once you get there, you have the exciting opportunity of uncovering the truth and the legends surrounding this legendary castle located in the heart of the epic Carpathian Mountains.
Brasov
Located in Transylvania, Brasov is one of the most beautiful cities in Romania and attracts so many tourists because it has an ideal position, surrounded by mountains. The old town and the medieval walls are still accessible, and they are hiding a story full of history and culture, Brasov being one of the best-preserved medieval cities. Brasov is also a suitable destination for those who want to get lost on the streets filled with a medieval air, but also for those who want a little adventure in the fresh air.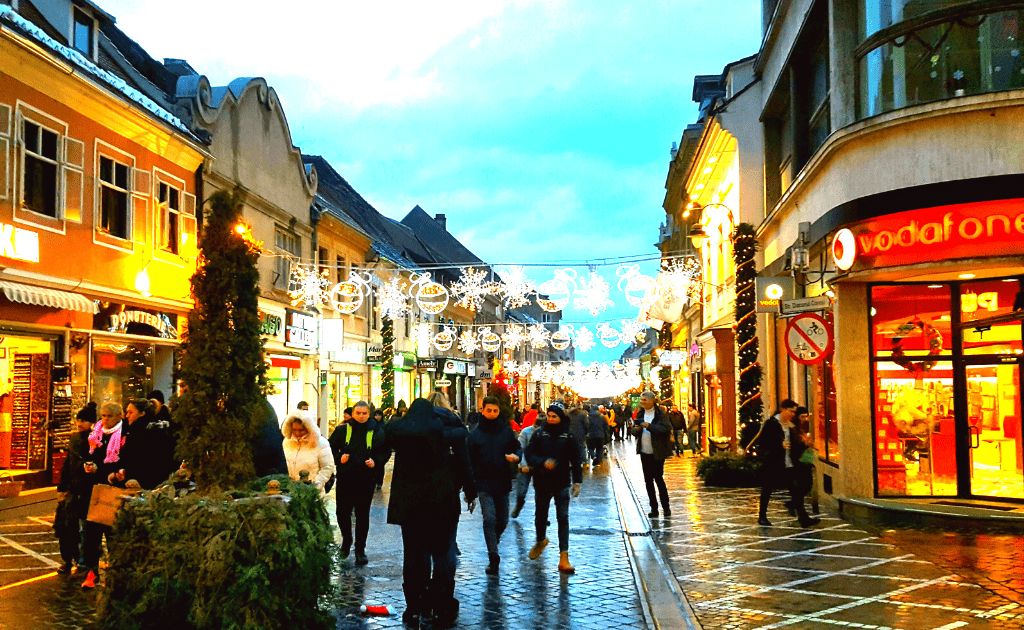 The Peles Castle
Located 40 miles south of Brasov and 80 miles north of Bucharest, the Peles Castle is a masterpiece of German new-Renaissance architecture.
Peles Castle is one of the most beautiful castles in Europe. It used to be the summer residence of the Romanian royal family from 1883 until 1947. Peles Castle has 160 rooms and it was the first castle in Europe ever to be entirely lit by electric current. The castle houses a large collection of unique pieces of furniture, fine art, and various invaluable objects.
Viscri
The article also mentions that Transylvania's charms have long captivated the Prince of Wales, whose foundation funds local projects dedicated to preserving the land's architectural heritage.
With a history that goes back to the 12th century, Viscri is one of Romania's most famous villages that attract tourists who want to discover the typical rural life from Transylvania.
You can come here and stay for a few days in a traditional house, visit one of the oldest fortified churches of Transylvania (which is also a UNESCO site) and climb the church's tower, walk around the village, enjoy the silence and the sounds of nature and eat healthy, traditional food made by the locals.
The complete list of National Geographic's 25 "Destinations on the rise for 2021"
Katmai National Park, Alaska
Lord Howe Island, Australia
Dominica
Los Glaciares National Park, Argentina
Svaneti Region, Georgia
Tulsa, Oklahoma
Pueblo Nations, New Mexico
Guam
Gyeongju, Republic of Korea
Vitoria-Gasteiz, Basque Country, Spain
Tonglu, China
Isle Royale, Michigan
Cerrado, Brazil
Yellowknife, Northwest Territories, Canada
Indigenous British Columbia, Canada
Space Coast, Florida
England Coast Path, UK.
Hortobágy, Hungary
Transylvania, Romania
Denver, Colorado
Alonissos, Greece
Gabon
New Caledonia
Copenhagen, Denmark
Freiburg, Germany
The list features under-the-radar destinations that National Geographic hopes will inspire future journeys and remind us why we love to travel!
Get beyond the stereotypes and come to explore Transylvania!