Sabor Festival is a vibrant Latino Food Festival celebrating the rich culinary traditions of Spain, Portugal, and Latin America. Mark your calendar for the weekend of October 7th-8th, as this delectable event takes place at Verde Stop Arena, located at Barbu Văcărescu 162-164.
At Sabor Festival, you'll have the chance to savor a wide array of mouthwatering dishes and immerse yourself in these diverse cultures' colorful and lively atmosphere. From the spicy flavors of Latin America to the Mediterranean delights of Spain and Portugal, your taste buds are in for a delightful journey.
Delightful Latin Flavors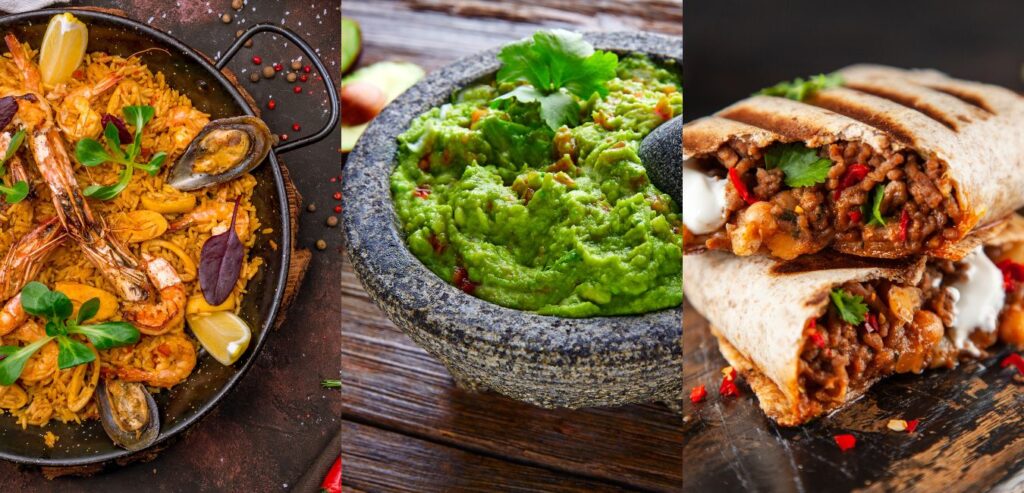 One must-try item is the Burrito, a beloved Mexican creation consisting of a flour tortilla filled with meat, beans, rice, fresh vegetables, cheese, and various sauces – a hearty and delicious choice.
If you're seeking an authentic Spanish delight, don't miss the Paella. Originating from the Valencia region, Paella is a rich medley of rice, meats (such as chicken, seafood, or rabbit), vegetables, and spices, notably saffron, which imparts its distinctive color and flavor. Cooking in a large pan it's a culinary extravaganza.
Quench your thirst with a glass of Sangria, a refreshing and alcoholic beverage from Spain. Crafted by blending red or white wine with fresh fruit juices like oranges, lemons, and apples, liquor or brandy is often added, and the drink is garnished with fruit slices and ice.
For a taste of Mexico, savor the iconic Guacamole. Made from ripe avocados, it's mashed and mixed with onions, tomatoes, cilantro, chilli peppers, and lime or lemon juice, resulting in a creamy and flavorful dip, perfect with corn chips or tacos.
Don't miss out on Tacos, a quintessential Mexican delight, with more than ten types of tacos. These feature corn or flour tortillas filled with meat (typically beef or chicken), fresh vegetables, guacamole, salsa, and other ingredients tailored to personal preferences.
What's more, entry to this festival is absolutely free, making it accessible to all food enthusiasts and culture lovers. Stay tuned for updates on the tantalizing food offerings that await you at the Sabor Festival, where the world of Latino cuisine comes alive in Bucharest.
Other Bucharest events.