The National Museum of the Romanian Peasant awaits you at St. Elijah's Days – Târgul de Sfântul Ilie, from Friday, 21, to Sunday, 23 July, from 10 am to 6 pm.
Craftsmen, artisans, antiquarians and artists bring to the fair: ceramics, forks, dowry boxes, icons, painted furniture, old and new, shawls, shawls, scarves, quilts, ornaments, leather goods, carpets, wooden crosses, felt goods, old furniture, household items, toys and many other beautiful things that you can bargain and buy, in midsummer, at the Road Museum.
Goodies will be like homemade cakes, bee honey or medicinal herbs, and traditional brandy.
On Saturday and Sunday, the little ones are welcome for demonstrations and workshops in terracotta, modelling and fired ceramics with ceramic artist Ramona Stanca.
The price of the entrance ticket to the fair: adults – 12 lei; pensioners – 6 lei; students – 3 lei
July 20: St. Elijah's Day (Sântilia)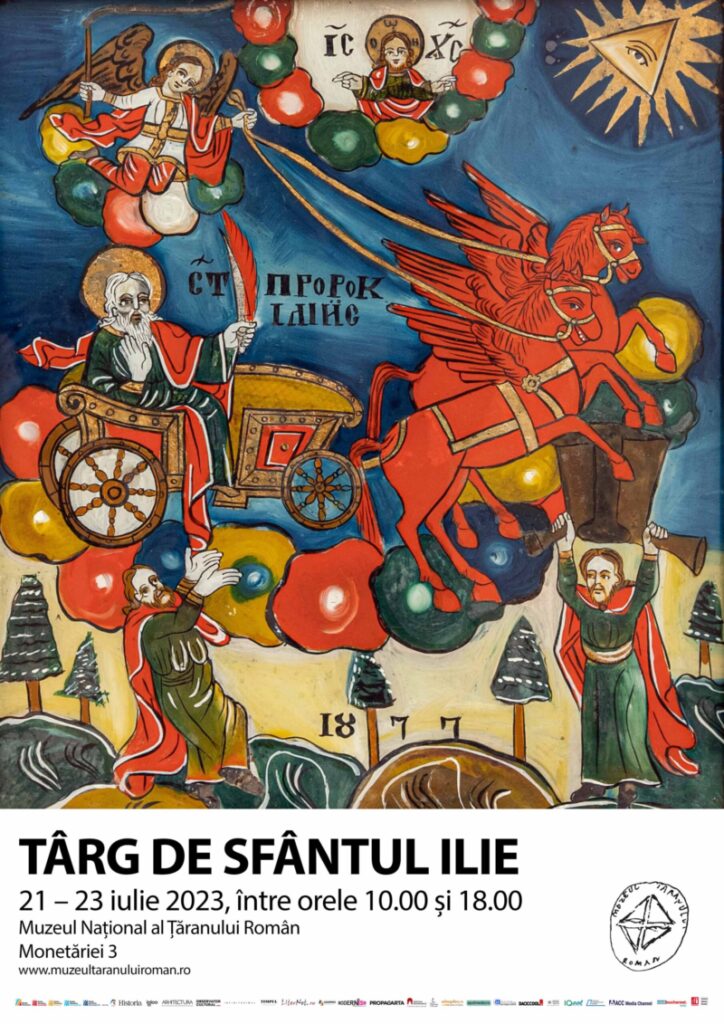 On the day of St. Elijah, people did not work so that the hail would not fall, and they did not eat apples so that the hail would not be of their size.
Also, on this day, women went to church and gave alms for the dead from the fruits of the household.
In the morning of this day, medicinal plants, especially basil, are harvested, which are then dried, and the women take the basil to the church to be consecrated, after which, back home, they put it on fire. The resulting ashes are used for therapeutic purposes.
On Saint Elijah, Romanians also remember the souls of the dead, especially the souls of dead children. The women called the foreign children under an apple tree, which they shook and gave the fallen apples as alms. The churches are full now, with dishes commemorating the dead (Moșii de Sânt-Ilie), and feasts are organized at the householders' houses.
On St. Elijah's Day, beekeepers harvested the bees' honey in the villages. Honey harvesting was done only by men dressed in festive clothes, helped by a child; women were not allowed to enter the beehive.
After harvesting the honey, the people of the house, relatives, and neighbours were invited to this festive moment to taste the new honey. They honoured themselves with brandy sweetened with honey. The festive meal was meant to ensure plenty for the beekeepers.