Street art has always been a reflection of the society and culture of a certain country. The artworks are typical works that depict social, political, or cultural commentary. In this way, they have the power to change the society into which they are embedded. This applies especially to street art from developing countries which reflects current events and social issues being faced by its people.
In the past few years, street artists have started to turn their attention towards recent developments in politics and society. Instead of creating paintings or murals that directly address these issues, the artists have adopted a different approach – using graffiti as a medium for their artwork.
Are you planning a vacation to Bucharest and interested in seeing street art? Then Bucharest will not let you down, since street art can be seen in nearly every major Romanian city. Bucharest tops the list with over 50 street art installations.
This article will guide you to the most amazing street art that will blow you away!
​1. ARTHUR VERONA STREET
This is a wonderful location to start because you can check off around ten pieces of street art in one street. Begin at the Carturesti Verona bookshop (which is a must-see in and of itself) and walk down the street. This is without a doubt one of the most gorgeous spots in Bucharest. The walls are covered in pure art, and you can't help but fall in love with it. Everyone comes here to snap pictures with graffiti art and to simply enjoy the lovely scenery.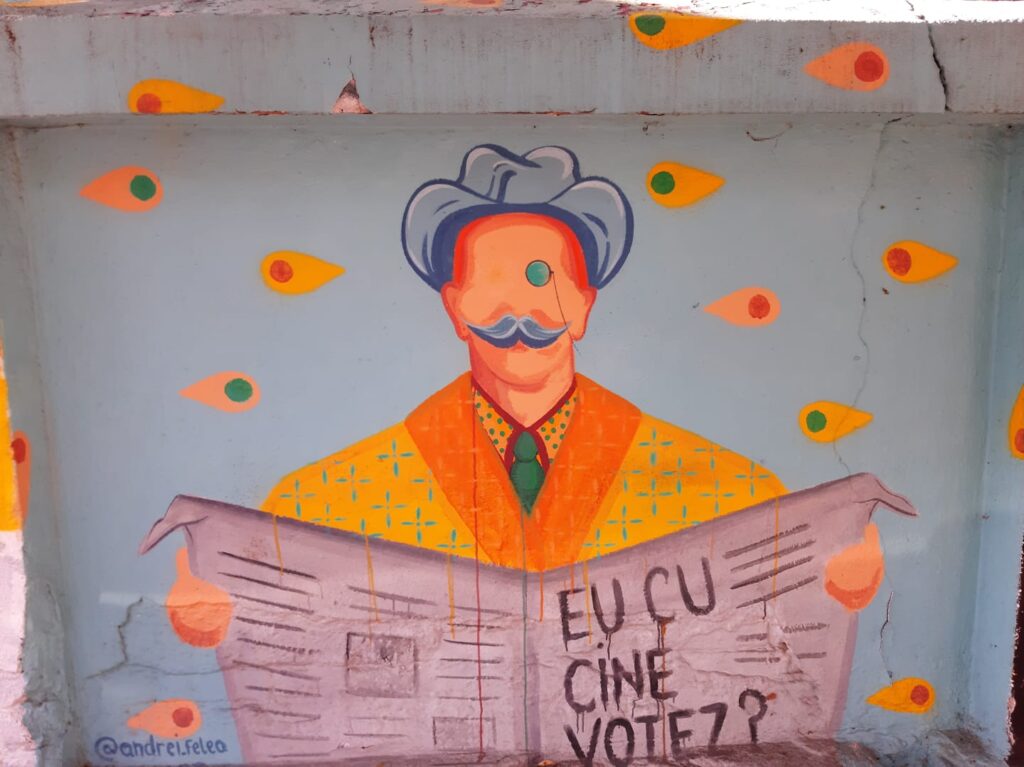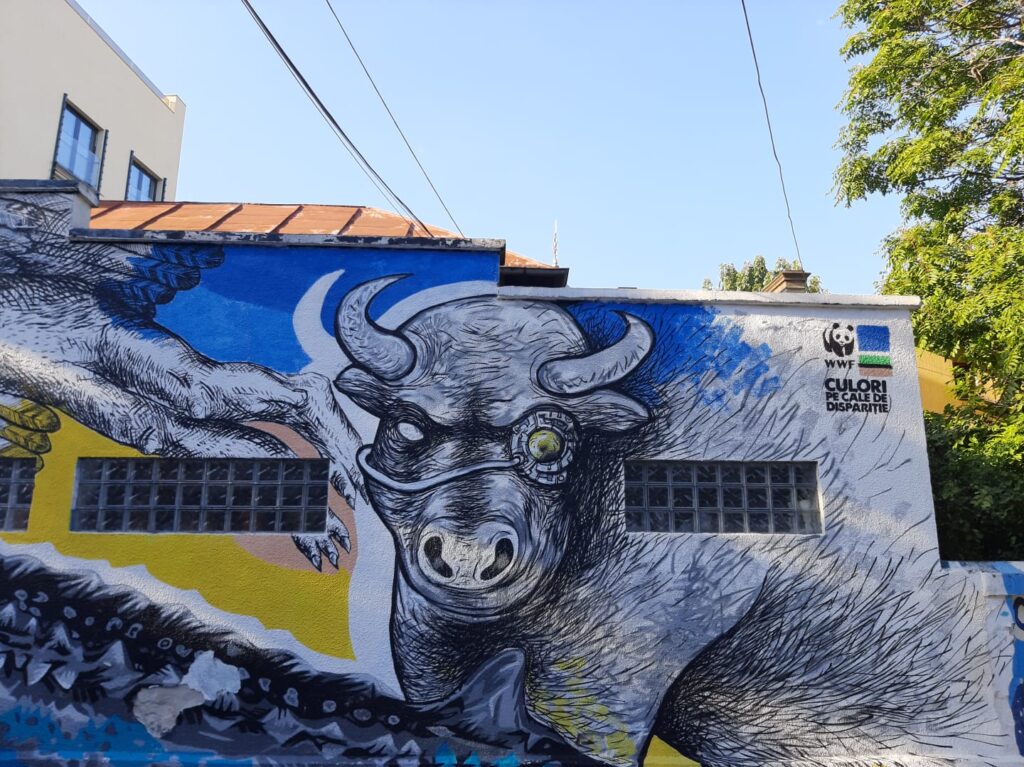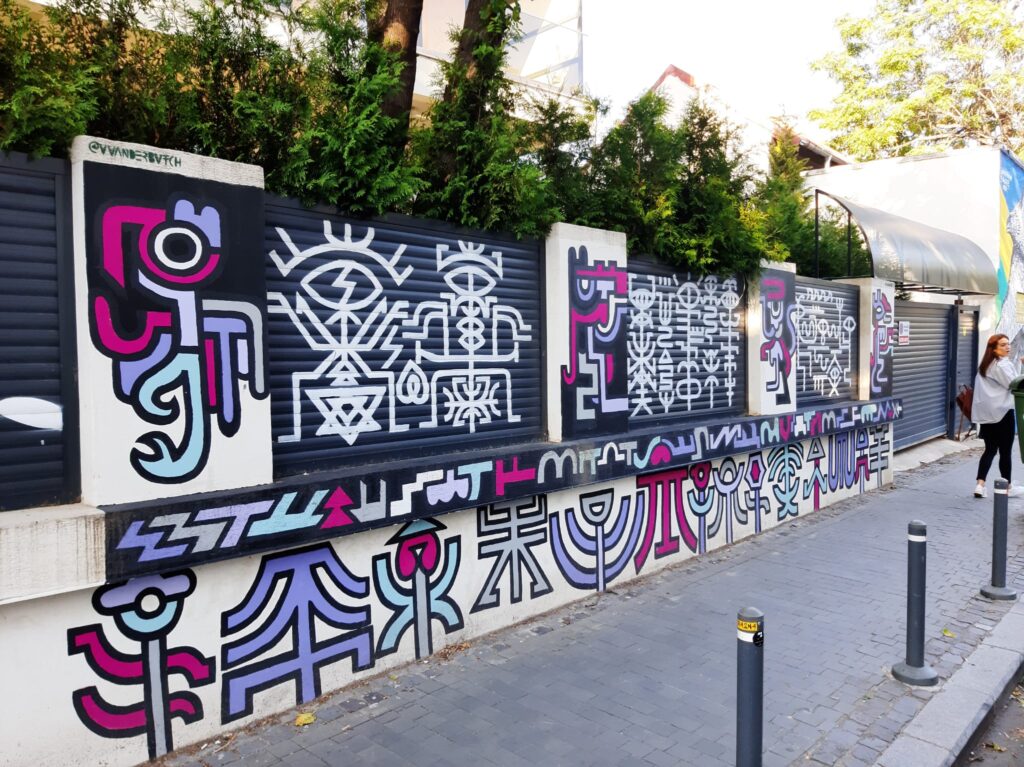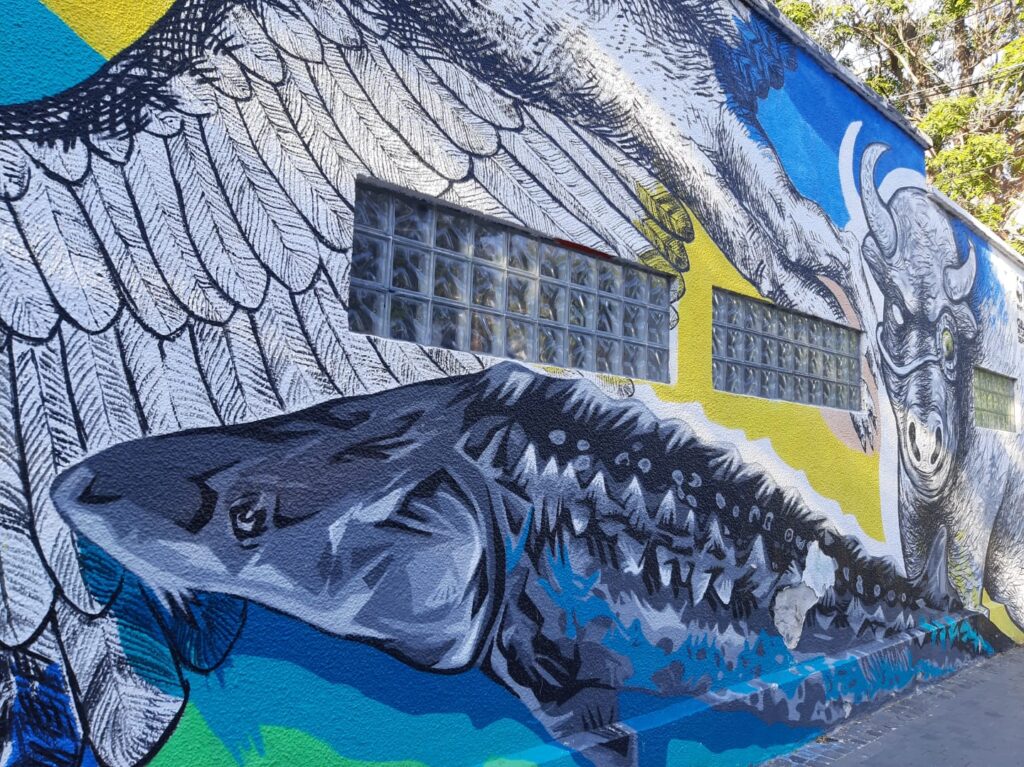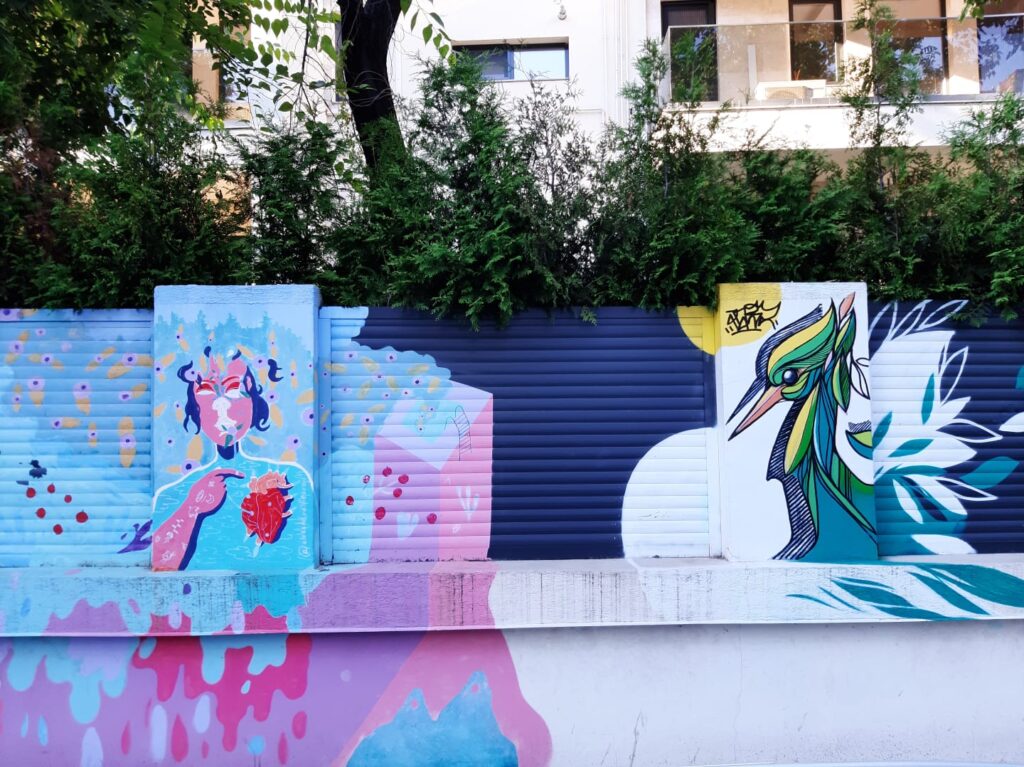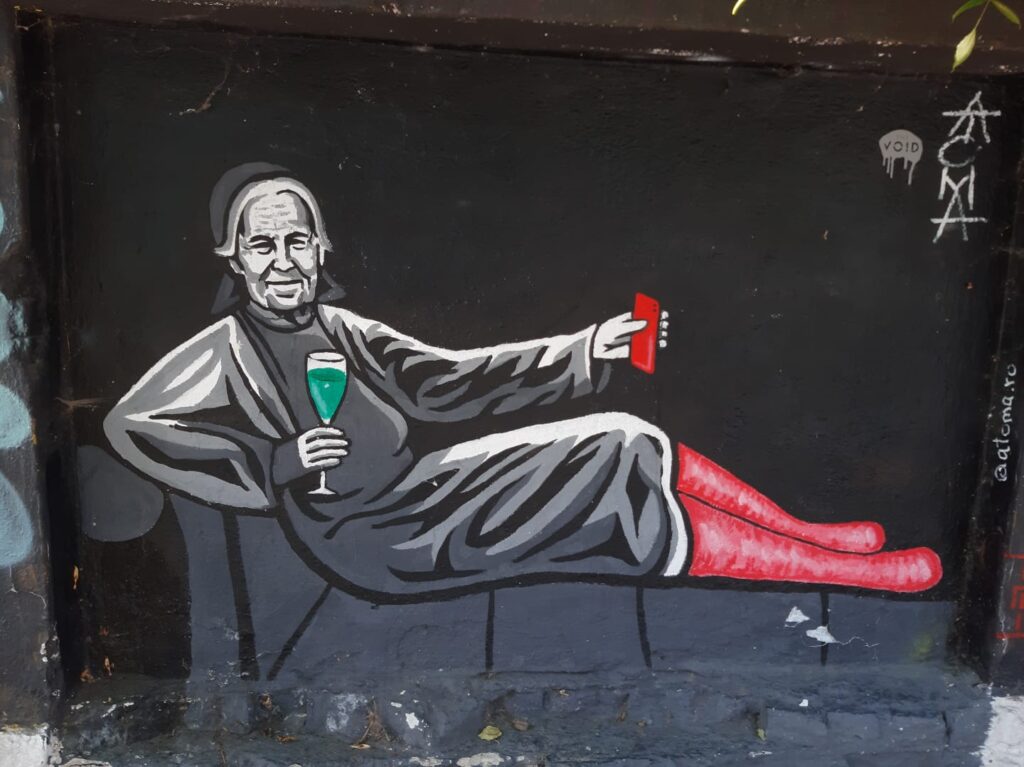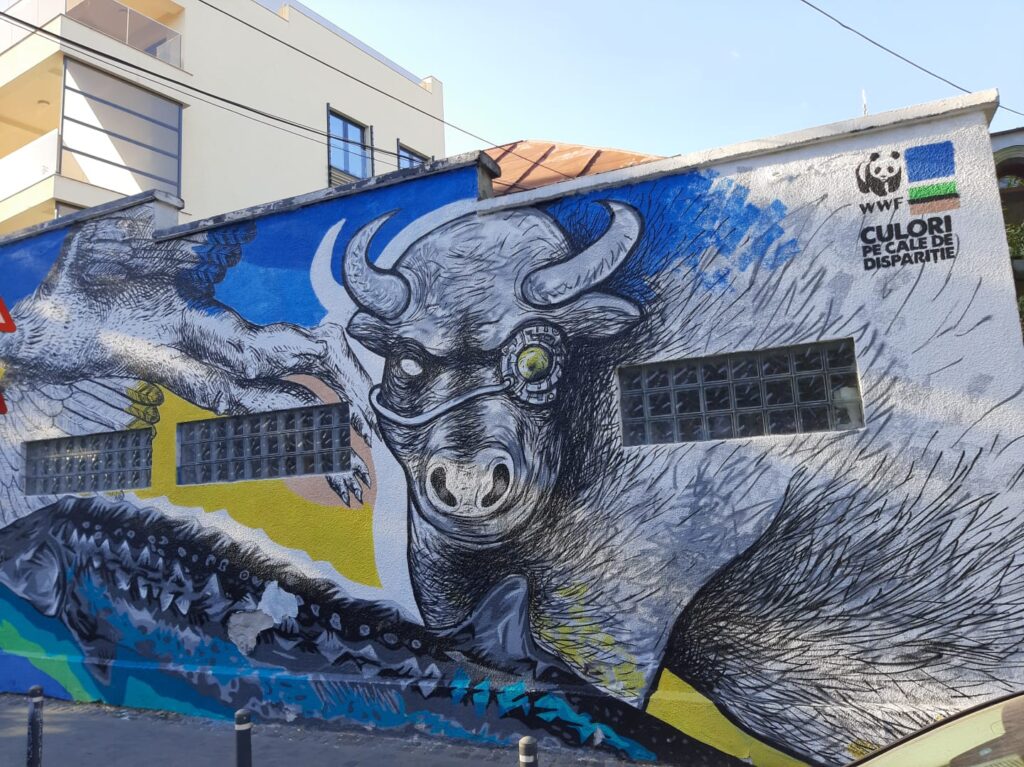 ​2. POINT
Continue along with Strada Arthur Verona, through Park Gradina Icoanei (on your right), and turn left onto Strada General Eremia Grigorescu. Stop at number 10 to admire the Sweet Damage Crew's amazing mural, called Make a Point. The setting is ideal, as this is a cultural event venue named Point.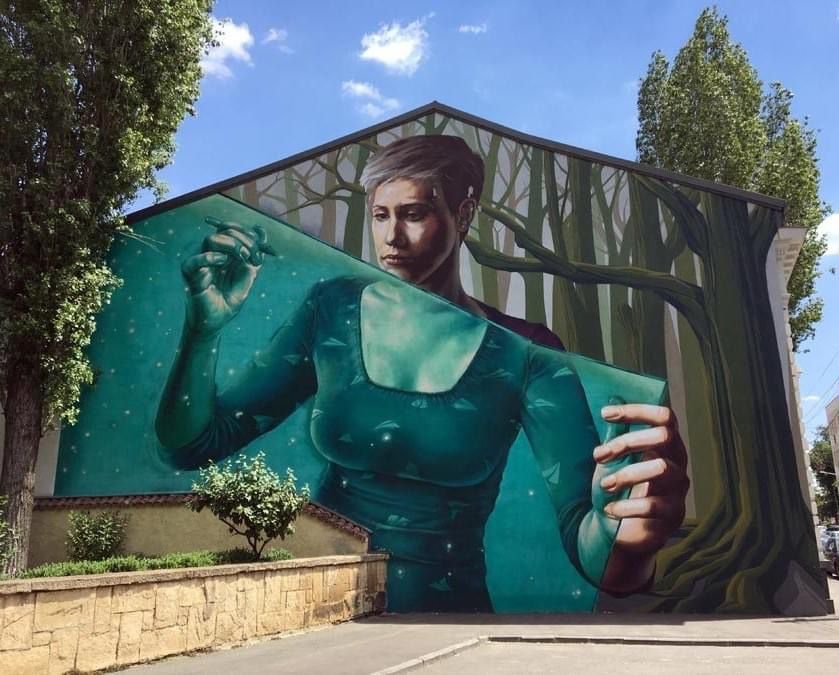 ​3. FOOD HOOD
We are all seeing an artistic revolution. The most-watched and acclaimed art is not found in museums or galleries, but rather on the streets, where people can engage with it, take photographs, and speak about it with their friends. Another location for street art is Graffiti Urban, on Calea Griviței 13. IRLO, KERO, and OCU (NOM Crew) have produced a huge mural in collaboration with ERPS, MSER, KRIPS, WHYZ, WEZO, BIEX, NEON, APS – WANE, BERER, 7CLICK – CES, SKENY, ROPER, CEIL, OHBOY, POER, SCORE21, and JULAY that portrays various local tales blended in one image utilizing calligraphy, zoomorphic symbols. While you are eating you will have a beautiful view of an amazing piece of work.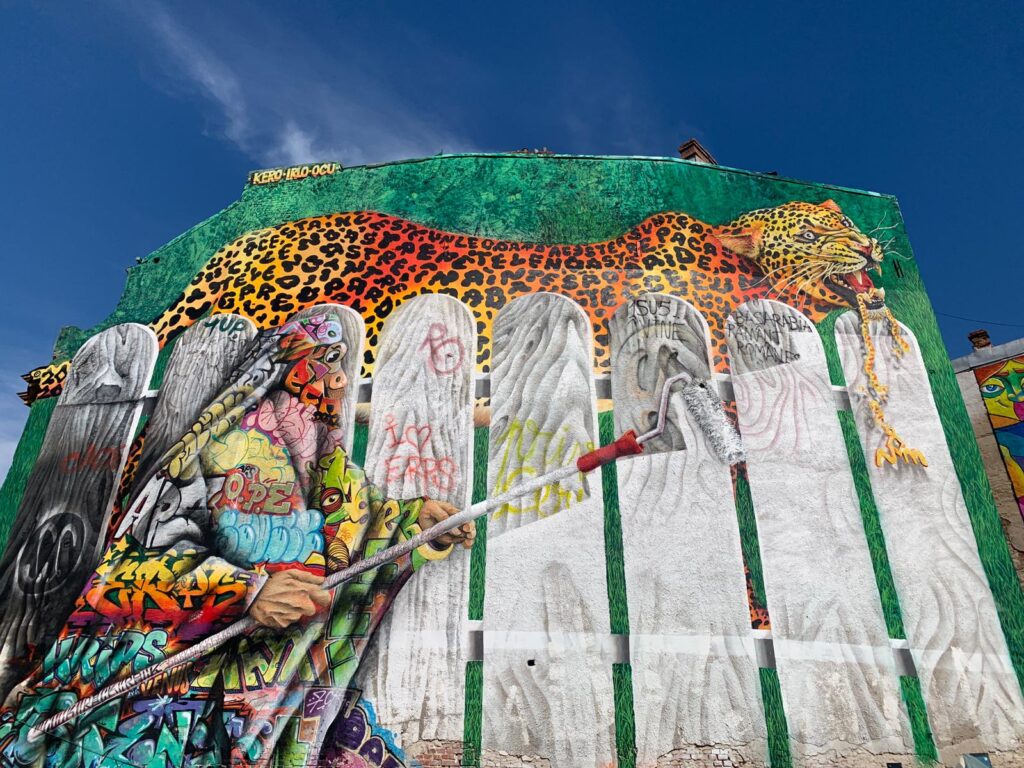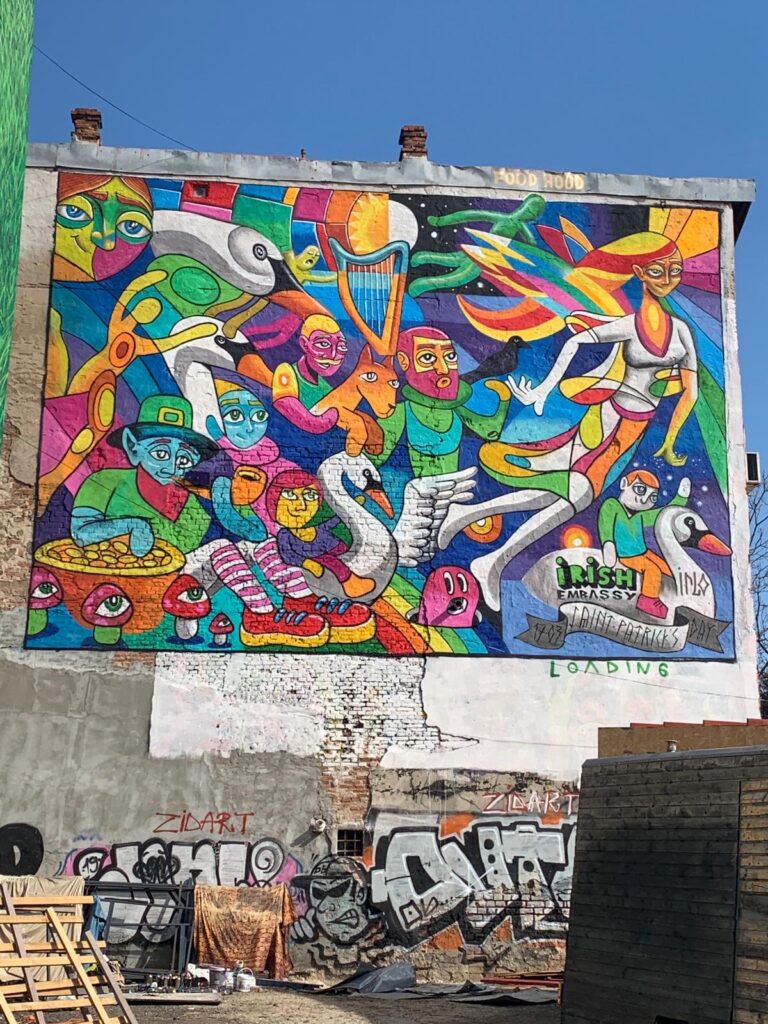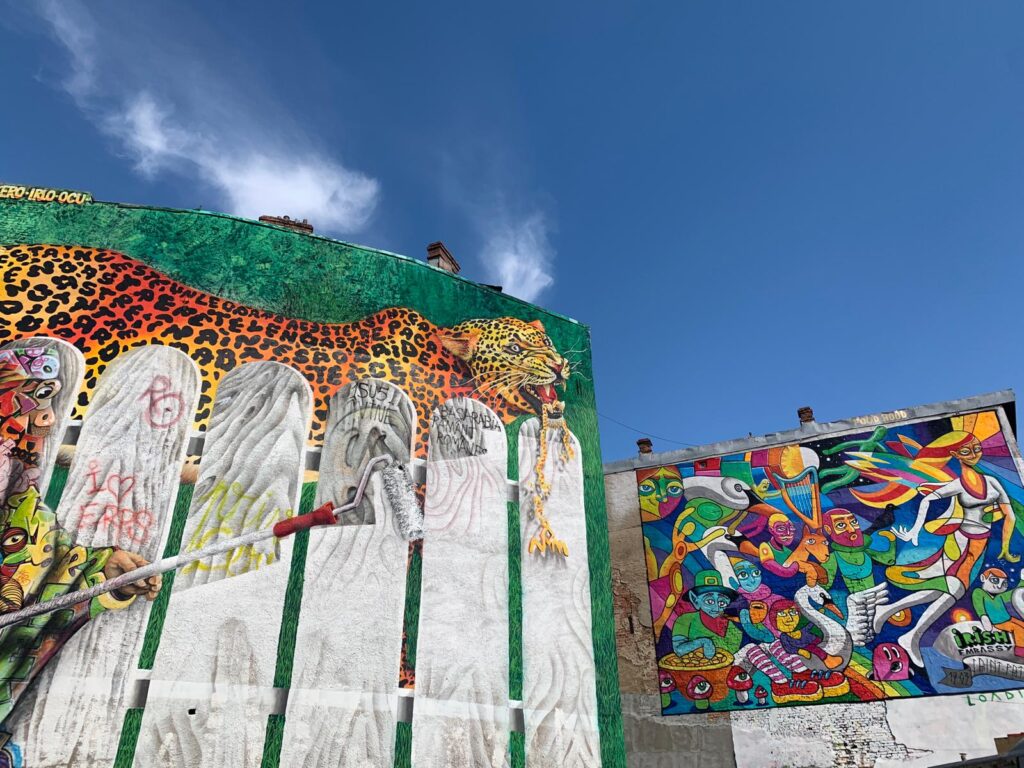 ​4. Movie Garden / Lahovary Square
"The Film Garden – Cinema & More" is a creative initiative aimed at film fans and those that wish to highlight classics as well as modern cinematographic projections in a calm environment in a key neighborhood of Bucharest. The Film Garden, located at 7 Lahovari Street near Roman Square, is the ideal place to spend a quiet afternoon outside with your closest friends and family.
In 2014, Sweet Damage Crew created a piece of art in this place. There, on a wall 16 meters high, they made a guy sitting on the bottom of a TV and watching the moon. The message is simple: he doesn't keep his eyes on the small screen and contemplates what's around him.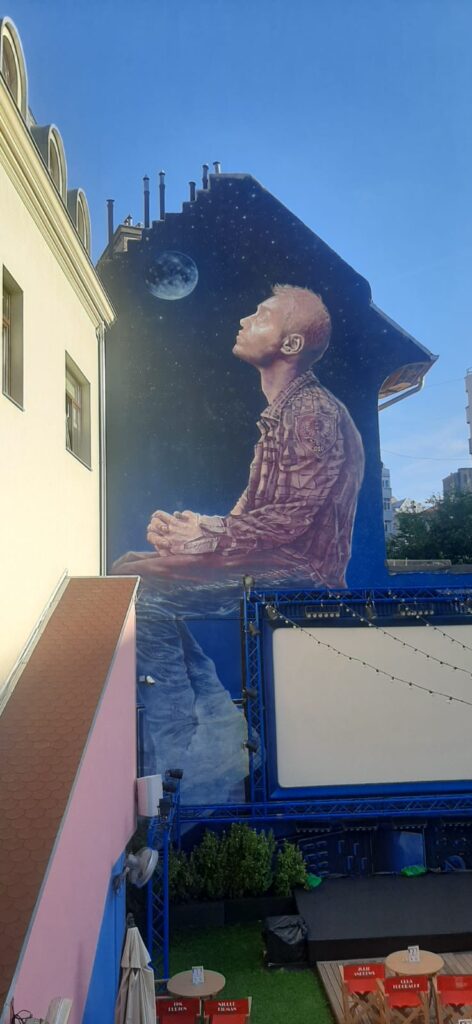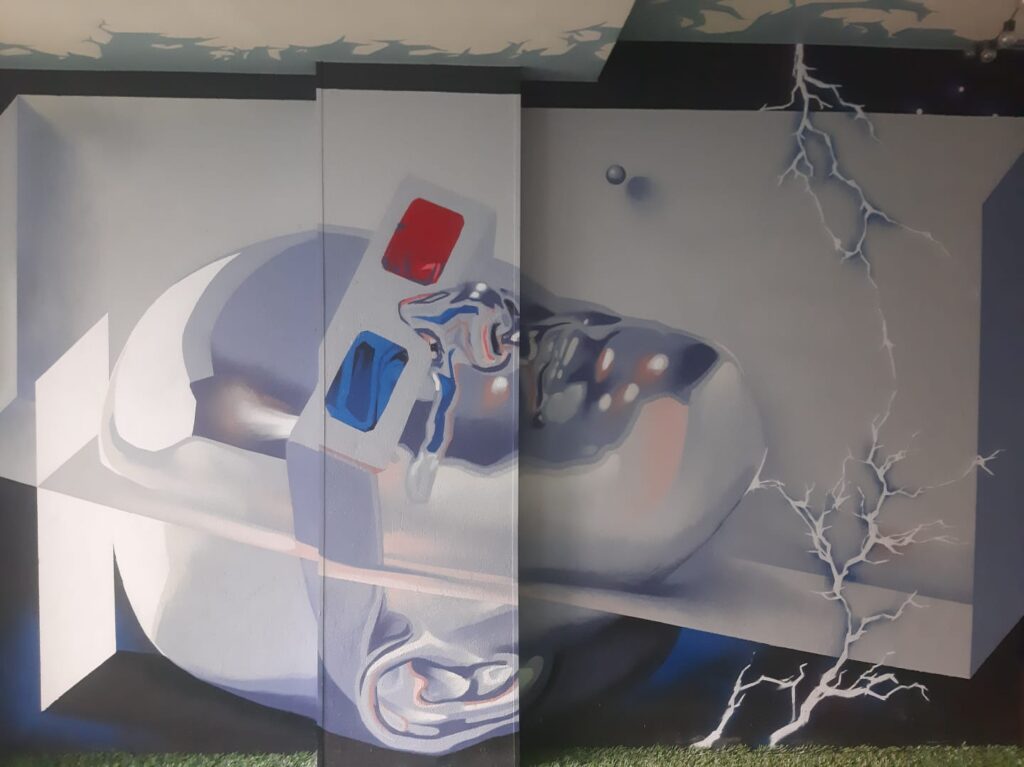 ​5. Transformer Stations and Substations
People are happier when they see art on the street; it brightens their day and makes their commute more exciting. It lends personality to what would otherwise be drab and uninteresting.
People are reminded to be alive through art. It jolts people awake. It motivates. Motivates. And it may occasionally make folks think. Street art transforms the mundane into something a thousand times more intriguing.
In a residential neighbourhood, on these maintenance points, artists created amazing street art illustrating a vintage car, cartoons in colorful shades.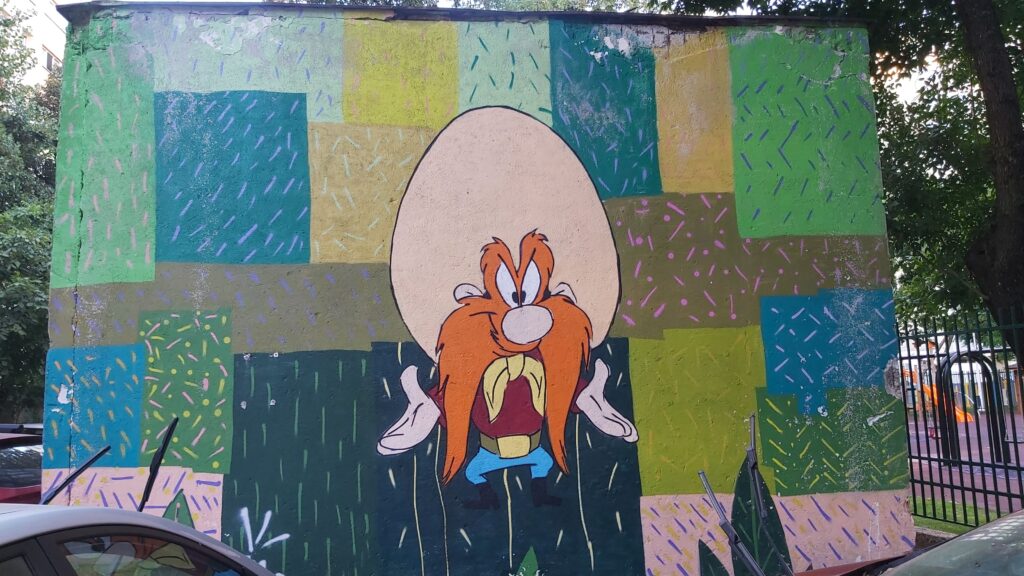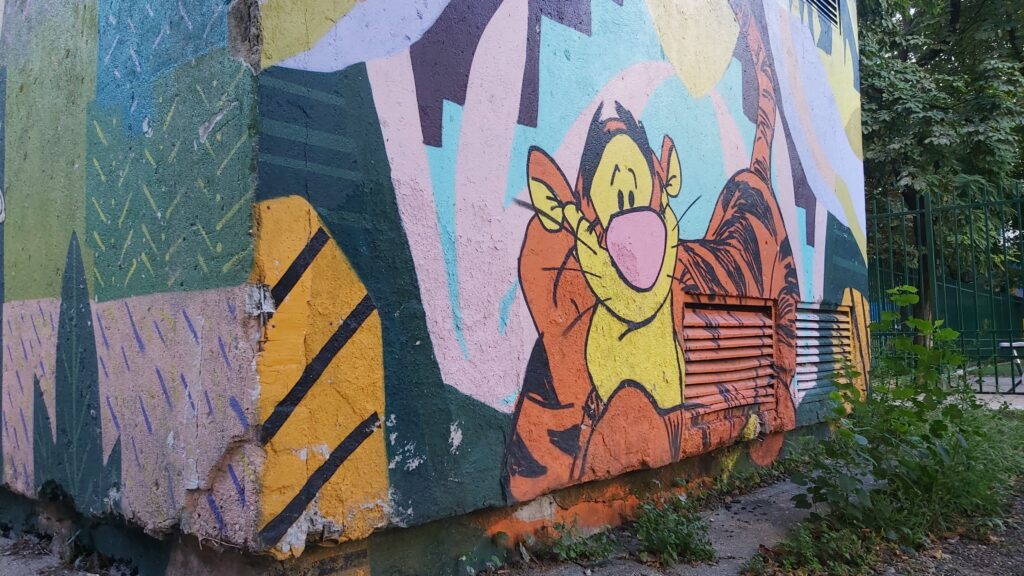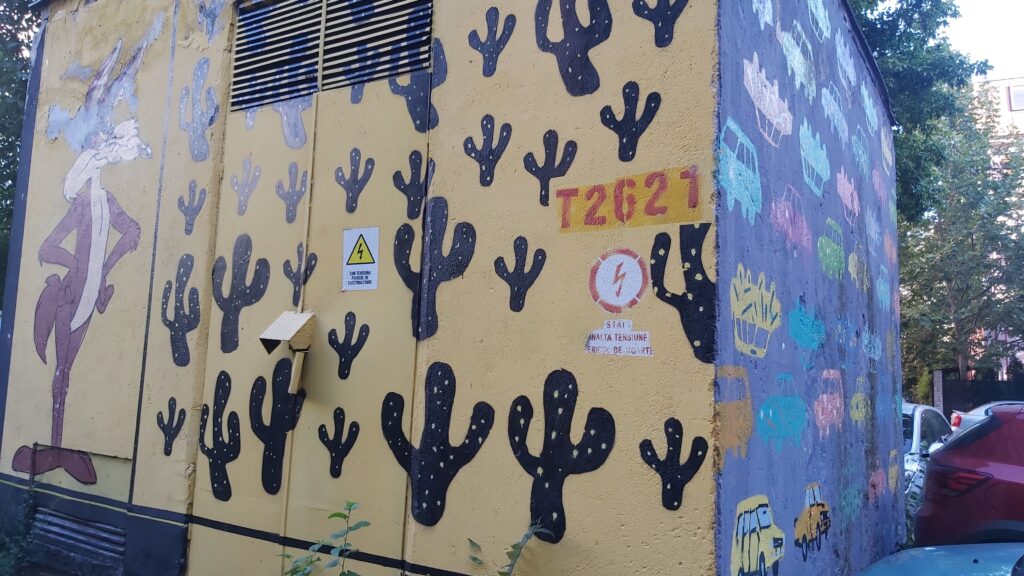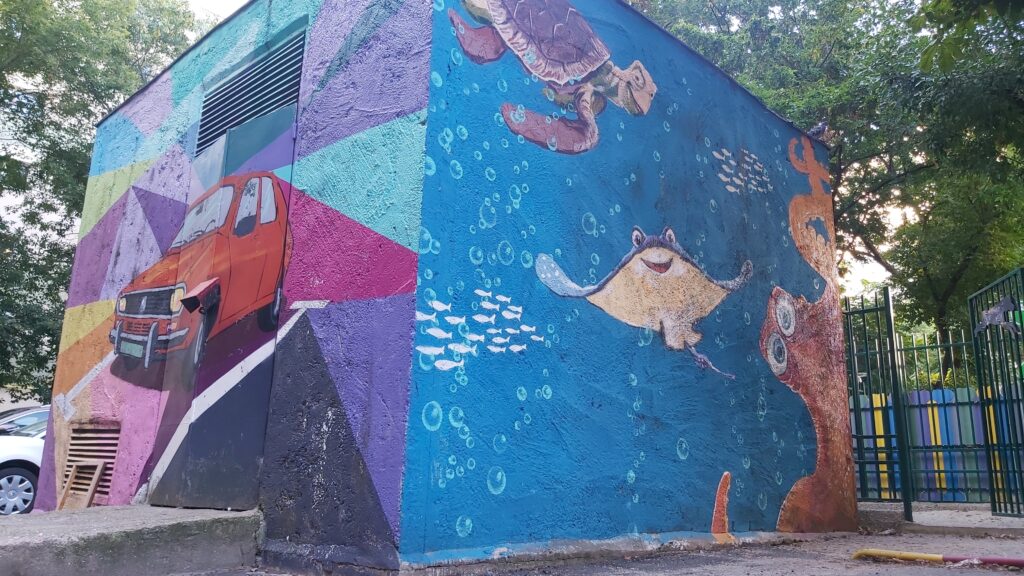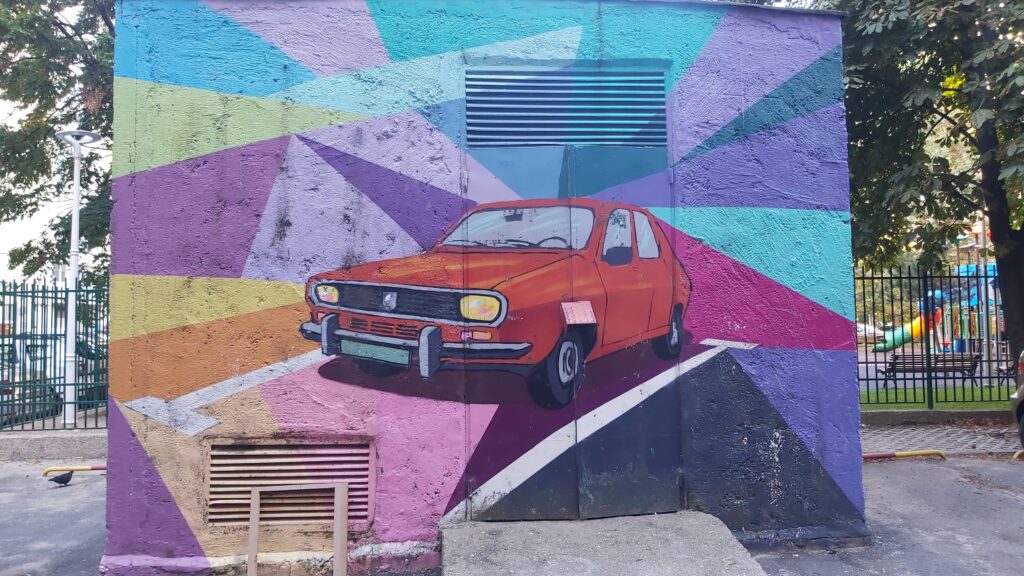 We hope you enjoyed our top 5 street art in Bucharest. Be sure you see them all and take great pictures!