Street Food Festival, a well-known culinary chain in Europe, is waiting for all gourmands in Bucharest, on September 9th and 10th at Kiseleff Boulevard, between 11 am. and 11 pm. The entry is free for everyone.
What is Street Food Festival?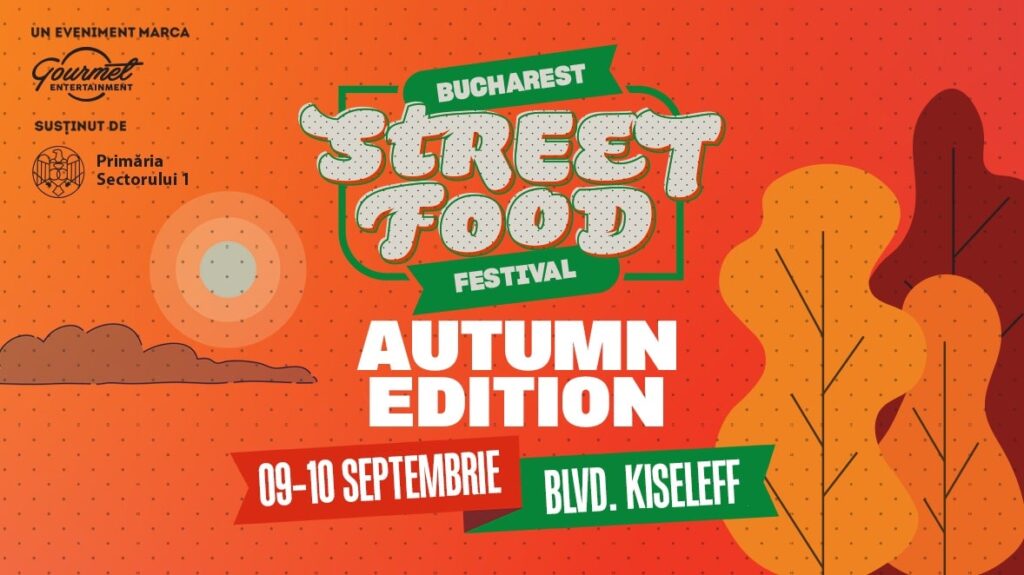 Street Food Festival's first edition took place in 2016 and has been a huge success ever since, with over 3 million participants. The event is specifically designed for Gourmands who want to enjoy a relaxing weekend while trying out some of the best culinary delights.
What can you do at the festival?
This year's theme is Better Together. Through this, the organizers aim to suggest to the public that everything is more enjoyable when surrounded by people you love. Some of the activities that you can enjoy at the event are live music, DJ sets, picnics, dancing, and tasting some culinary delights from all the 50 food tracks ROA, Șuie Paparude, Dj CS84, Pixar Stelar and Dj Jiji will be present on stage at the Bucharest Street Food Festival on Saturday and Sunday.
If you are a food lover or just looking for a fun spot this weekend, the Bucharest Street Food Festival might be the right place for you!