The 8th edition of the "Theater under the Moon – Teatru sub Luna" art festival will be organized from June 30 to July 16 this year, in a new location – Promenada Mall terrace, above the city, in the open air.
An InDArt brand event includes nine festival days: June 30-July 2, July 7-9, July 14-16 and over 30 events: theater, concerts, book launches, street parades, street performances, photography exhibitions and painting, happenings and more.
The festival's first weekend brings the most acclaimed theater performances and a premiere of the InDArt Theater, concerts, and art exhibitions, but also moments of improvisation, stand-up and musical improvisation.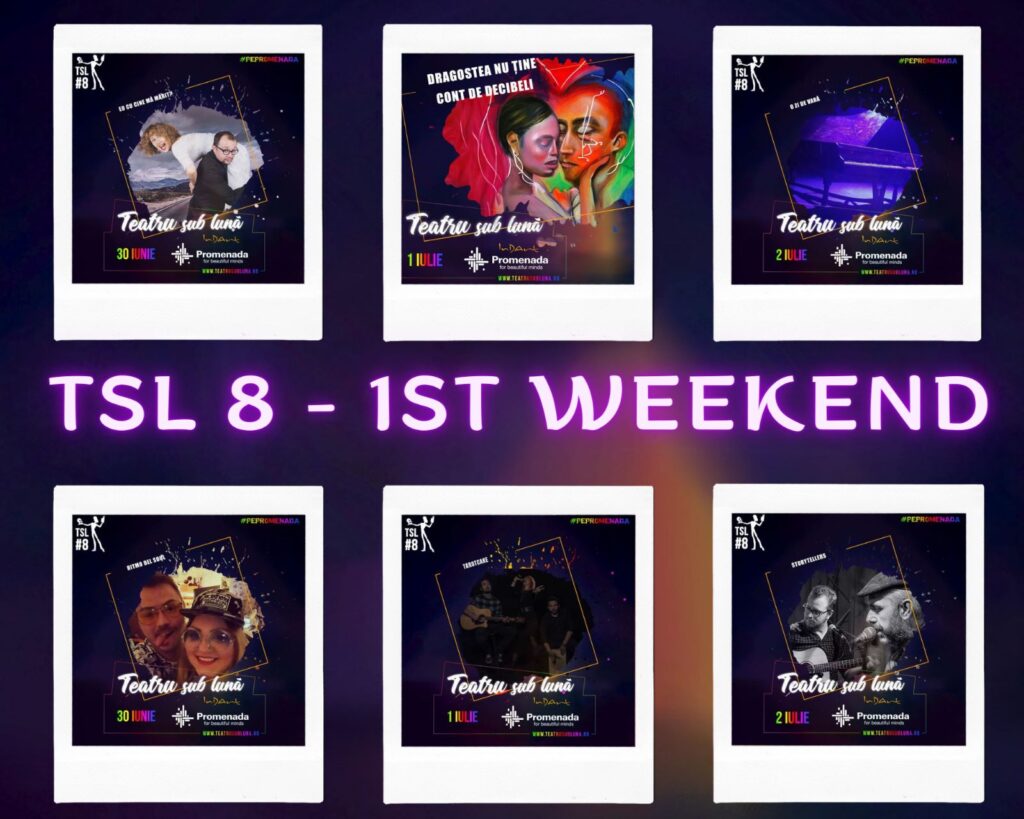 On Friday, June 30, the public is expected at the Ritmo del Soul concert, followed by the show "Whom am I going to marry?", directed by Bogdan Gagu. On Saturday, July 1st, the premiere of InDArt Theatre's newest show, "Love doesn't care about decibels", directed by Silvia Gagu, will take place, and the TaroTcake band will delight the audience with covers and good energy.
On Sunday, July 2, the Storytellers band will maintain the atmosphere, following which the spectators will enter the story of the Infinite Theater – "A summer day", directed by Boris Focșa.
The festival's full program can be consulted on the website: www.teatrusubluna.ro.
Tickets for the Theater under the Moon – Teatru sub Luna 2023 art festival are available through the official ticketing partners: mySTAGE, Bilete.ro, Theatrum, ambilet.ro, iabilet.ro, BLT.ro.
For additional information, contact the organizers at [email protected].