Euro 2021 is approaching, you can`t enter the arena because of the COVID restrictions but still want to support your favourite team playing in Romania.
The Union of European Football Associations (UEFA) has decided to make the event truly special by deciding to host the tournament matches at not the usual one or two, but at 12 different venues in 12 separate participating countries across Europe, from Turkey to London.
In Bucharest, there are scheduled fixtures from a group with Austria, North Macedonia and Ukraine. Also, a round of 16 will be played on National Arena, the biggest Romanian stadium with 55,600 seats.
Various channels across the globe will stream every preview show, highlights, and live streams of the matches. You won't want to miss a single kick so here are the best places to watch the Euros in Bucharest.
Best sports bars in Bucharest and Bucharest pubs showing live football
Calling all football fans: here's where to hang with Bucharest locals and cheer on your favourite team. We are here to help you with the best 5 pubs to watch a football game in Bucharest:
1. Halftime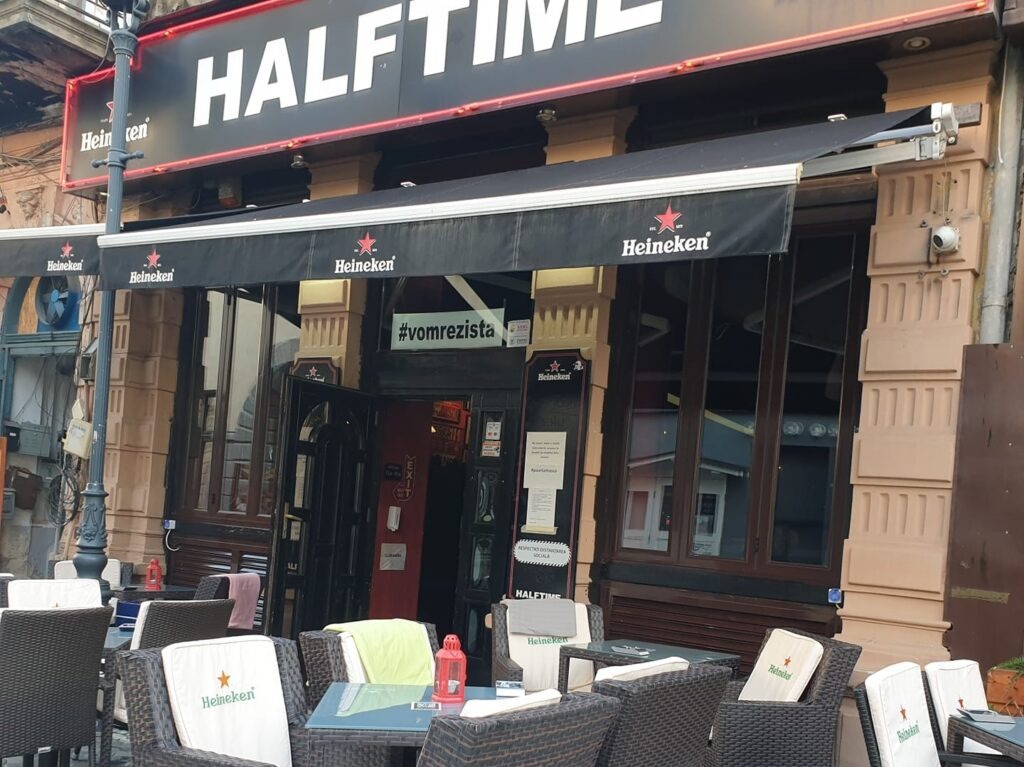 With the big LCDs and a video projector, this pub offers the best quality to watch a football game. This location is known for having a TV in the bathroom so you do not miss a second from the game. Their menu is giving you a lot of alternatives for food and drinks, and by drinks, I mean that more than a half is beer, perfect for a night out with the boys. If you want all of that for the next game be sure to make a reservation in advance. This place boasts fresh food, quality drinks and a vibrant atmosphere.
Address: 14, Gabroveni Street
2. Stadio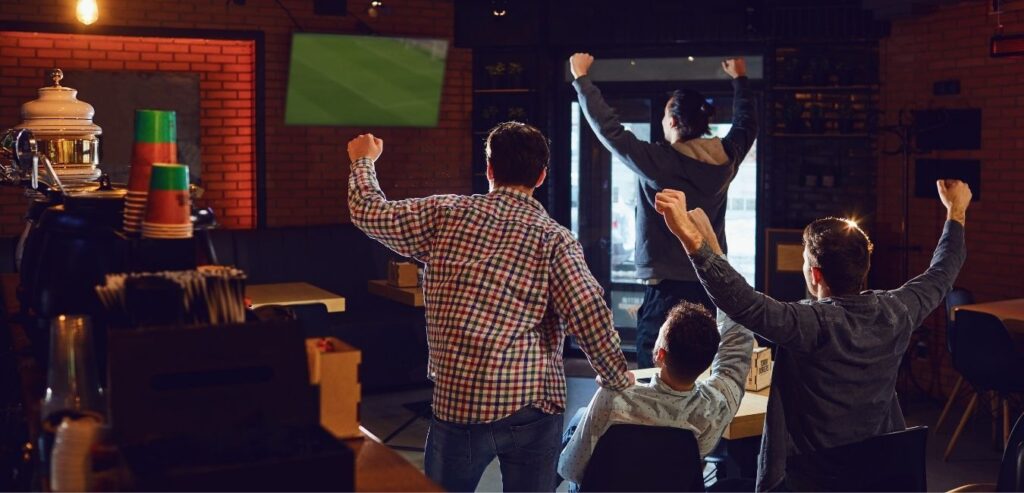 Do you want to feel more like you are in the arena? Found just a stone`s throw from Old Town Bucharest, this pub gives you an inner courtyard with a ring alike scoreboard with big TVs and a projector so you have a full 360-degree view of the games. Complete with a cosy atmosphere, this pub has a very diverse menu for every taste.
Strong selection of beer and amazing food. This pub is an iconic spot and is definitely worth a visit to. Come for the atmosphere and its special atrium designed especially for football fans!
Address: 11, Ion Campineanu Street
3. Hanul cu Tei Brewery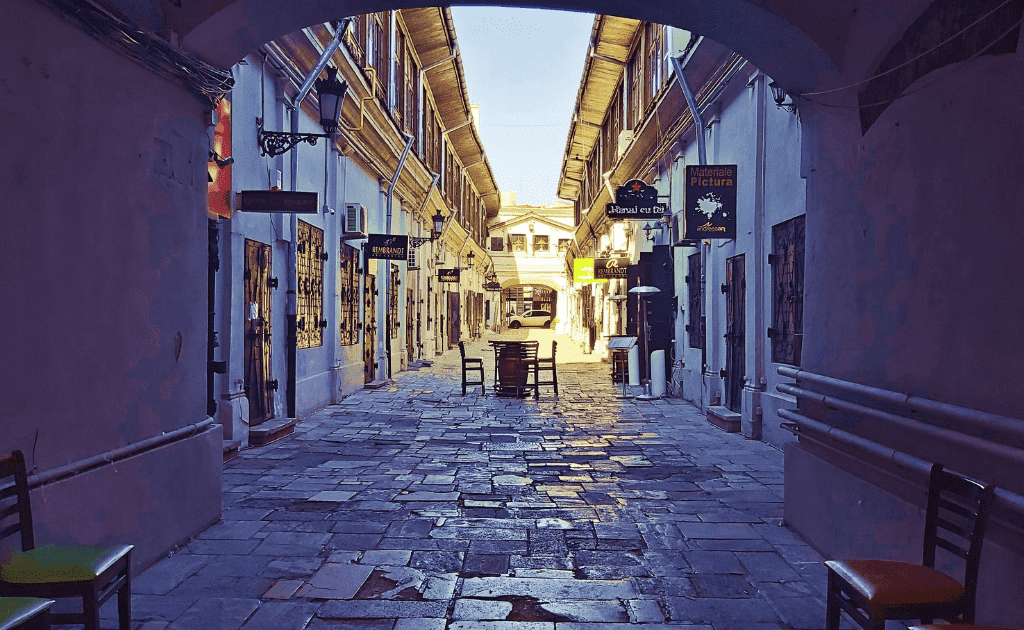 Found in the Old Town Bucharest, one of a few old inns remained in the city with a perfect combination of beer and football. It has 12 TVs placed alongside the walls, a beer menu where you can definitely find your favourite and a food menu with simple, but perfect snacks for a game night. Also, here you can find a consistent offer of beers, cider or whiskey.
This inn blends perfectly in the old historic town with its authentic facade, so if you are looking for a place with a history to enjoy a football game this is the perfect place.
Address: 63-65 Lipscani Street
4. Champions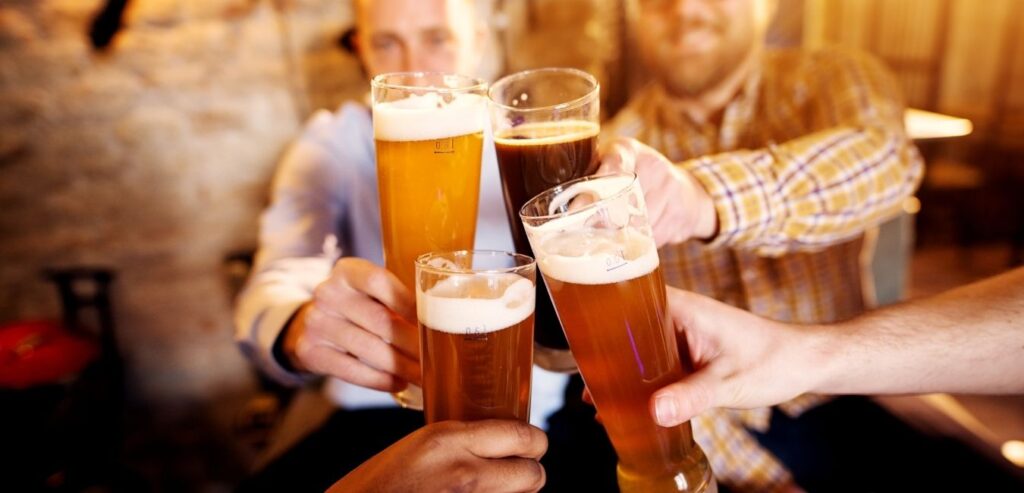 Located inside of the Marriott Hotel, Champions Sports Bar & Restaurant emanates a bougie vibe with its fine selection of food and high resolutions TVs. They have 27-inch TV plasma screens to make the whole experience of watching your favourite team even more fun.
Expect a higher price than the previous pubs, but directly proportional with the quality. During summer you can the pub in The Garden, an open-air bar with the same facilities where you can enjoy the football game under the clear sky.
Great atmosphere, lovely staff, the options are great and the food is very delicious. Why not kick off your evening with a few beers before catching all the live-action?
Address: 90, 13 September Street
5. Dreamer`s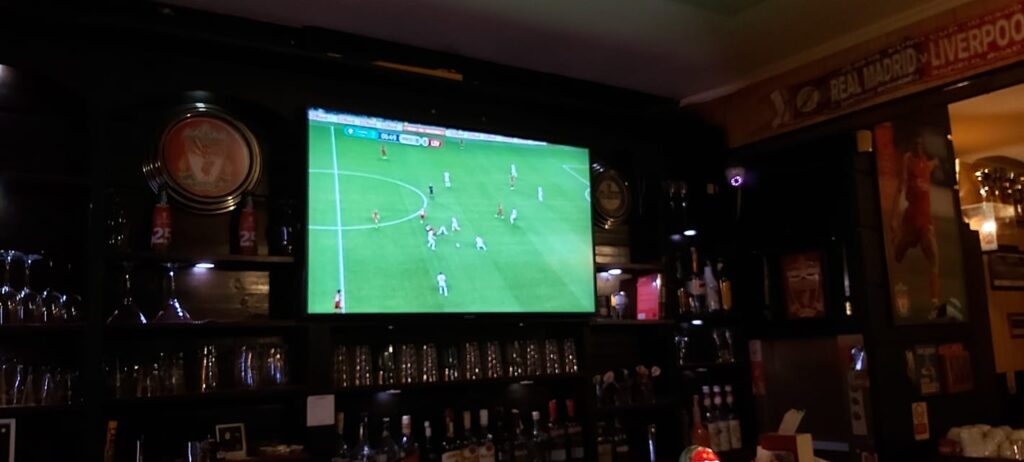 One of Bucharest`s cosy pubs, The Dreamer`s is located close to the city center. Besides the major sports channels streaming on the HD monitors, the pub has a darts area where you can play against friends or other people who can become your friends. The kitchen and the bar are open until late at night so you can enjoy the game without any problems. If you want to find a nice place to watch a football game, play a game of darts, and enjoy some nice local beer, this is the perfect place!
Address: 111, General H. M. Berthelot Street
UEFA Euro Cup 2021
Nothing is more beautiful than watching the streaming of a football game on a big TV or a projection with your friends, in rooms full of people who love this sport as well, with a beer in your hand. These pubs are the best in town for this kind of activities, so if you are in Bucharest at the same time with a major football game make sure to stop by one of them. If you won't just settle for your local boozer and plan to go a little farther afield, why not check out our list and give one of these fine pubs ago?
Where will you be watching EURO 2021?