When it comes to wine tasting in Bucharest, one location could be what you need to taste Romanian wines. Placed near Piata Unirii, where the famous Bucharest Fountain Show occurs each weekend, one of the best wine bars in Bucharest welcomes each international tourist with the same joy as it welcomes the Romanian ones.
Wine Mood is a wine bar offering its clients the most prominent Romanian wine selection from all wine bars. Specialized only in Romanian wines, Wine Mood also offers traditional food to all those who arrive in Splaiul Unirii 49. You can get there from Unirii Square, by foot or by metro and get off at Timpuri Noi (one station).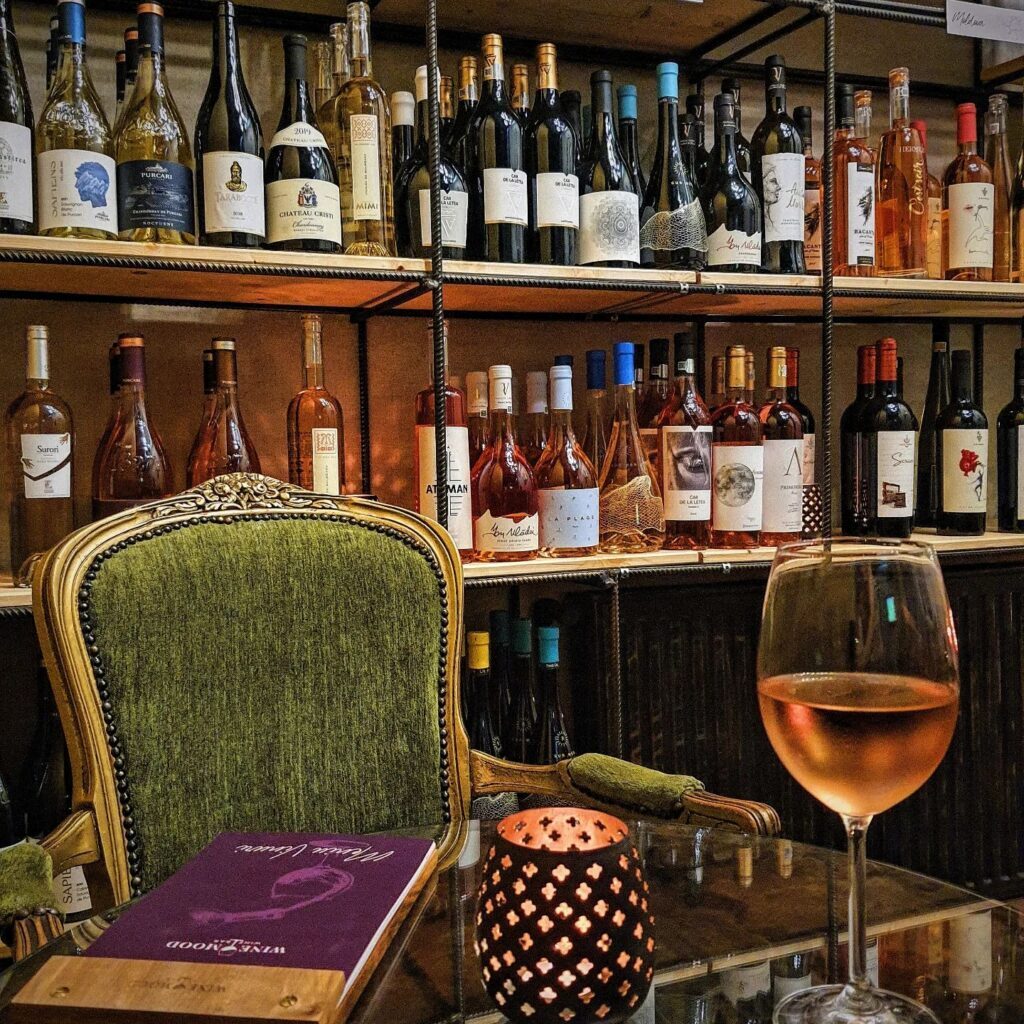 A cozy place to spend your evenings, this wine bar organizes from time to time dedicated events for all wine lovers and those who travel to Bucharest and want to taste selected Romanian wines.
On Friday, July 28, Wine Mood has a special event: SUMMER WINE TASTING. If you have time, drop by Splaiul Unirii 49 and try some joyful Romanian wine collections.
This Friday's menu at the Wine Mood Wine & Dine
Wine (provided by various Romanian Wineries):
Wine: 🍇
🍷Winery Bolgiu Pelin white
🍷 Averesti Domains Zghihara
🍷Winery Hamangia Riesling 2018
🍷Winery Alira Rose, Cabernet Sauvignon & Fetească Neagră & Syrah
🍷 Catleya Freamat Rose Syrah & Cabernet Franc
Dine: 😋
⚜️ Tzatziki salad
⚜️ Tomato with eggplant salad
⚜️ Danubian salad with fish
⚜️ Pickled peppers
⚜️ Fruit salad
All the above selections for 189 RON / person (approx. EUR 40)
Conveniently located right near the Timpuri Noi subway station, Wine Mood is the location to approach when in Bucharest and looking for a place to try out the most outstanding selection of Romanian wines. After that, take the metro back to your accommodation place, and that will be all for you to call it a joyful night.
Reservations at +40 760 049 049
For other Bucharest events happening this weekend, check our dedicated page.
Here's to you!