There is a visible increase in searches for Bucharest City as a travel destination following the release of Wednesday. This is what the enthusiastic team behind Visit Bucharest noticed.
Wednesday is a famous series launched by Netflix, and the show captivated young and adults alike. It was a huge success; its fans wanted to learn more about the actors and locations where 'Wednesday' was filmed.
Thus, Bucharest comes up as one of the locations where the actors brought to life the TV production that captures events, feelings and emotions that define the characters.
When searching for 'Wednesday filming locations' on Google, the article on Visit Bucharest pops up in the top position, which makes it one of the most accessed pages on the website.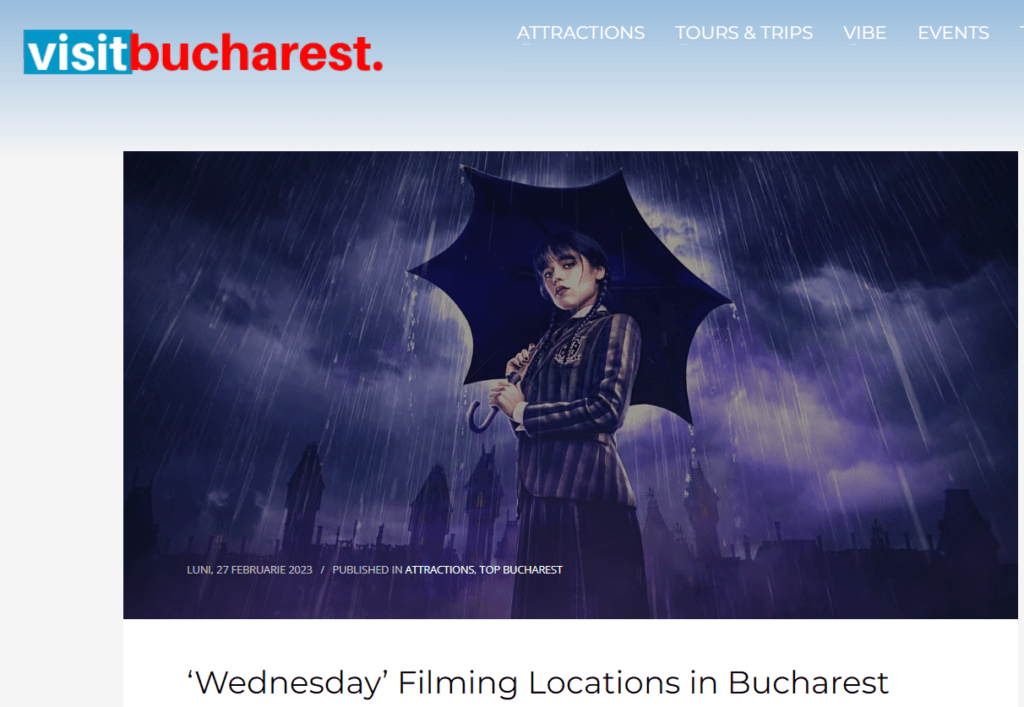 The increase in searches worldwide for Bucharest is visible following the Wednesday series, and this is something that Bucharest can take advantage of.
Not only that, but according to the platform's statistics, 'Wednesday filming locations' outranked in searches of popular destinations like 'Old Town' or 'Palace of Parliament'.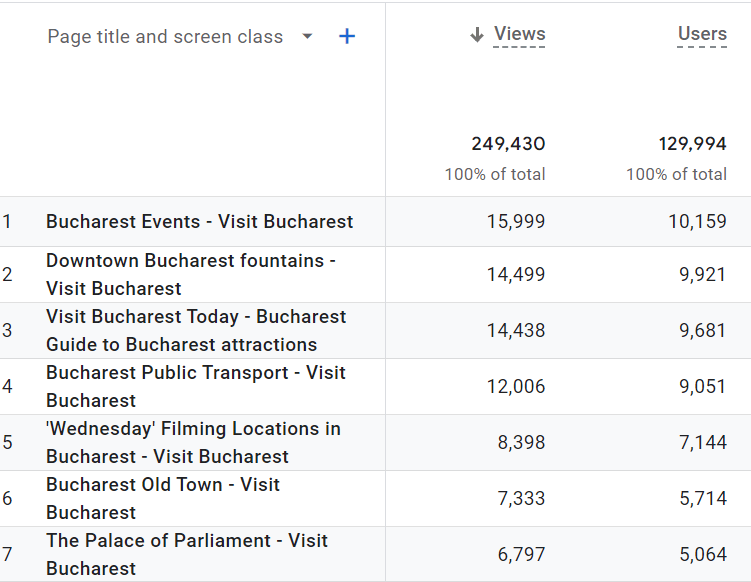 We were surprised that our article on 'Wednesday Filming Locations in Bucharest' attracted more searches than popular destinations, including Bucharest Old Town or the Palace of Parliament. This means that Bucharest, as a city break destination, could take advantage of the free advertising that Netflix offered.

Generations are changing, and their interests change over time. We might notice an increase in searches for Bucharest following a TikTok trend, an Instagram post going viral, or a Netflix series, and these searches will bring more tourists than any other Governmental campaign the authorities might conceive.

We must understand and take advantage of this – noticing trends, noticing interests and offering tourists what they want.

Ana Maria Maita, Project Manager Visit Bucharest
It is not only what the founders of Visit Bucharest noticed but also what Expedia did. Recently, Expedia launched a prediction based on the searches on the platform. Here's what they say:
Following the release of "Wednesday" on Netflix, Expedia saw a 150% increase in travel searches for Romania, and a 200% increase in searches to Paris after "Emily in Paris" debuted its previous season.

Expedia press release
Also, for 2023, Expedia predicted travellers would turn to television sets and movie screens for travel inspiration. They did, and the trend shows no signs of stopping in 2024. More than half of travellers say they've researched or booked a trip to a destination after seeing it on a TV show or movie, and 1 in 4 admit that TV shows and films are even more influential on their travel plans than before. Travellers say TV shows influence their travel decisions more than Instagram, TikTok and podcasts.
Bucharest is still one of the underrated travel destinations; most of the time, travellers tell this to their friends. It's such a pity that such a beautiful and attractive city suffers from a lack of interest from the local authorities in promoting Romania's Capital, but also from the prejudice of all those international travellers who still view Bucharest as a communist destination.
We wholeheartedly thank you all who have chosen to visit our city so far! And, for all those who still wonder what Bucharest has to offer, we only say they will find out more than a visit to Wednesday Filming Locations.
Please check our Bucharest Travel Guide for 2023 and offer this exciting city a chance to be your next travel destination in 2024.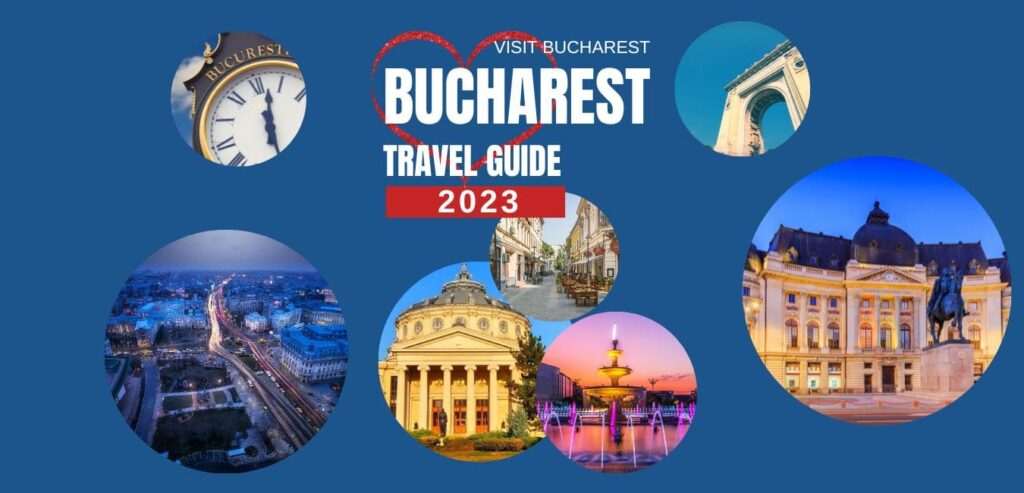 About Visit Bucharest
Visit Bucharest is the platform to promote Bucharest in English to foreign tourists. From Bucharest events to Bucharest Attractions, from highlights to tips and tricks, Visit Bucharest is the platform accessed by hundreds of thousands of foreign tourists each year, which adds to the tens of millions reaching the social media accounts, making Bucharest a destination to consider throughout the year.