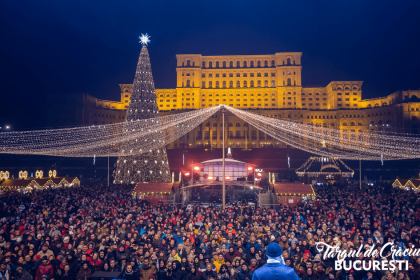 The Bucharest Christmas Market (better said the Bucharest Christmas Fair) is one of the best Christmas markets in Europe. Bucharest Christmas Market is great if you are looking for unique, locally made gifts, and also if you want to eat and drink some Romanian specialties. This year Bucharest Christmas Market will be organized at Constitution Square, hosting a series of attractions celebrating the authentic spirit of a Romanian Christmas: artistic shows, Santa's Cottage, a skating rink, a carousel, fairy characters, traditional food and Christmas gifts. The Bucharest Christmas Market, which is part of the European Christmas Markets network, is organized by the Bucharest City Hall through Creart center.
Traditional Romanian food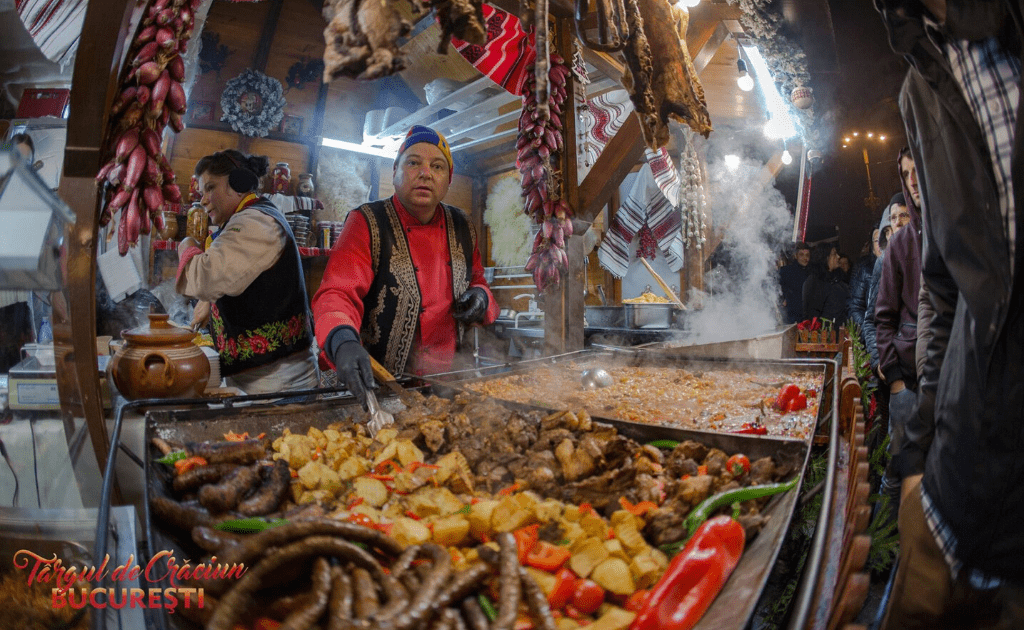 The Bucharest Christmas Market brings along farmers, traders, and villagers from all corners of the country to share their traditional products with pride and joy. One can find everything from gorgeous handicrafts, sweet gingerbread, hot mulled wine, and glittery Christmas decorations to all sorts of baked goods, regional pies, cured meats, and other traditional Romanian food. Expect a wide variety and products for everyone. Also, you can find food to eat on the spot, but also food to eat at home – salami, sponge cake, sweets – including a wide variety of candy and candy canes -, jams, cheese, and many more.
Creative activities for children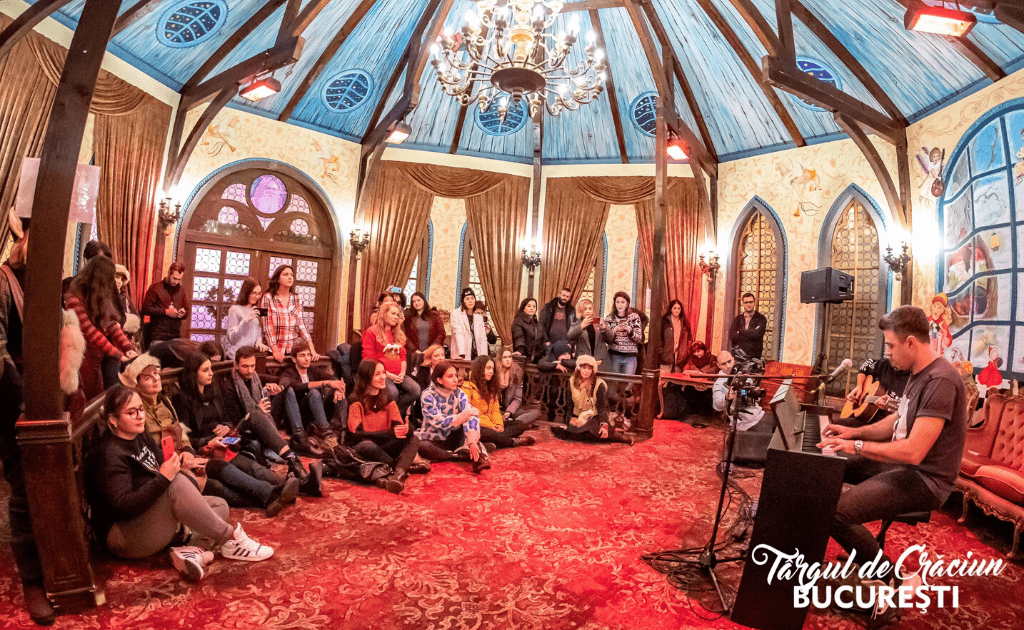 Children will be able to attend creative workshops at Santa Claus's House, where they can also drop the letters for Santa, who will arrive at the market on December 13. Also, a lively carousel and a Santa Claus' House full of elves and fairies will be set up in the heart of the market. In the evening, the atmosphere will be animated by a beautifully lit 15-meter Christmas tree, live carols, music concerts, and various events. Further attractions include an open-air ice skating rink and a variety of craft workshops.
Christmas Concerts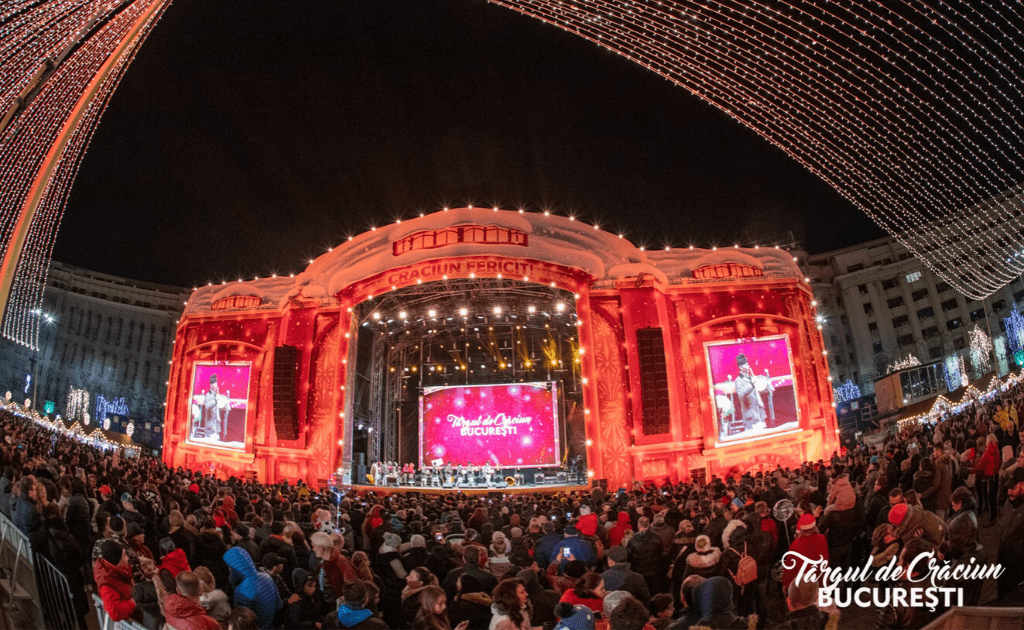 On Christmas Eve, the public can listen to an extraordinary Christmas concert called Silent Night. For the occasion, the Bucharest Symphony Orchestra and the Radio Big Band will be performing, and on stage, there will also be the vocal group Acapella, the children choir Sunetul Muzicii (The Sound of Music) and soloists Marcel Pavel, Vlad Miriţă, Andrei Lazăr, Ionuţ Ungureanu, Aurelian Temişan, Luminiţa Anghel, Monica Anghel, Paula Seling, Irina Baianţ and Loredana. Another concert is scheduled for December 25, when the audience can enjoy a program delivered by the Tronos Choir of the Romanian Patriarchal Cathedral, the Symbol, Allegretto, and Meloritm children choirs, the Andantino children ensemble, the Bucharest Metropolitan Orchestra, and many other performers.
A perfect time for a good deed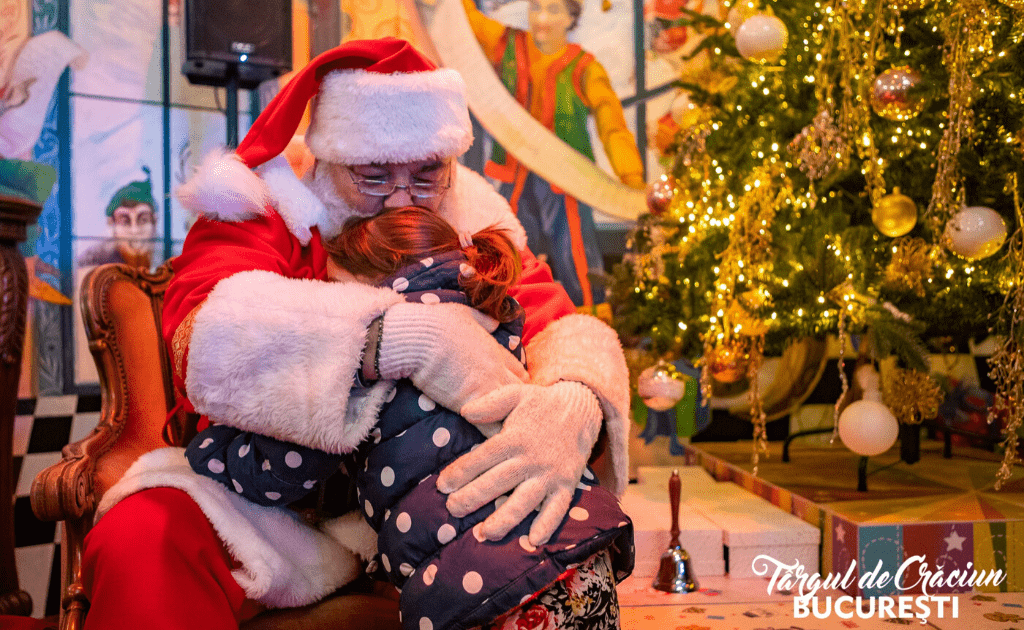 Those visiting the Bucharest Christmas Market can donate books and toys for underprivileged children at a donation point set up close to the entrance to Santa Claus's House. The humanitarian campaign is organized annually in order to encourage visitors to donate books and toys, calling for solidarity and social involvement. Most charities accept online donations so if you cannot make it to one of these events, you can nonetheless pick a project or more to support.
Bucharest Weather in Winter
The weather in Bucharest in December is usually sunny with a chance (or more) of snow. The temperatures are often with a minus (-) in front of them, so bring warm clothes. You'll need boots, a hat, and mittens for your trip to Bucharest starting with November, especially if you want to spend some time outdoors.
Open:
The fair will be open daily between 11:00 and 22:00, and until 22:30 on November 28 – 30, December 1, December 6 – 8, December 13 – 15, and December 20 – 26.
Source photo: Facebook Bucharest Christmas Market