Bucharest remains the top destination for international travellers in Romania. This is the finding of Google Destination Insights. The tool offers insights regarding searches related to domestic and international travel destinations. It also offers statistics for countries and cities.
According to 2022 statistics, Bucharest is the city of choice for international travellers coming to Romania. It confirms the interest of worldwide tourists in Romania's Capital attractions.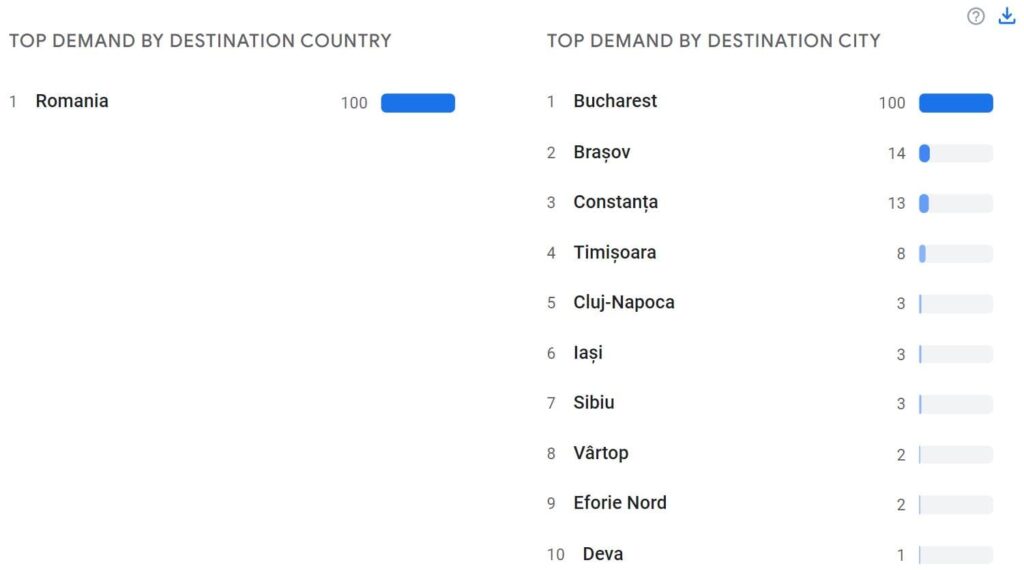 Brasov is the second choice, while Constanta is third. Notably, both destinations can be reached in one-day trips from Bucharest.
Also, the study confirms Bucharest is the Romanian city with the highest growth in demand for international travellers, along with other destinations. The statistics compare 2022 with the previous year. From this perspective, growth is expected, as 2021 was one of the lowest in tourism by inbound demand.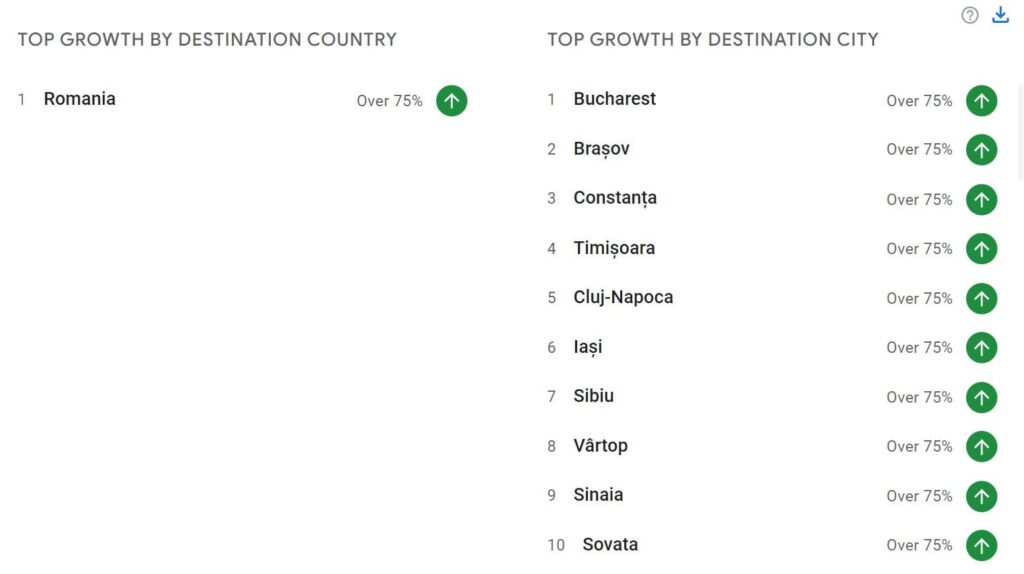 Most travellers come to Romania from Italy, Israel and Germany. Still, countries like the United Kingdom, United States, Turkey and Greece are also on the list of top demand by origin country.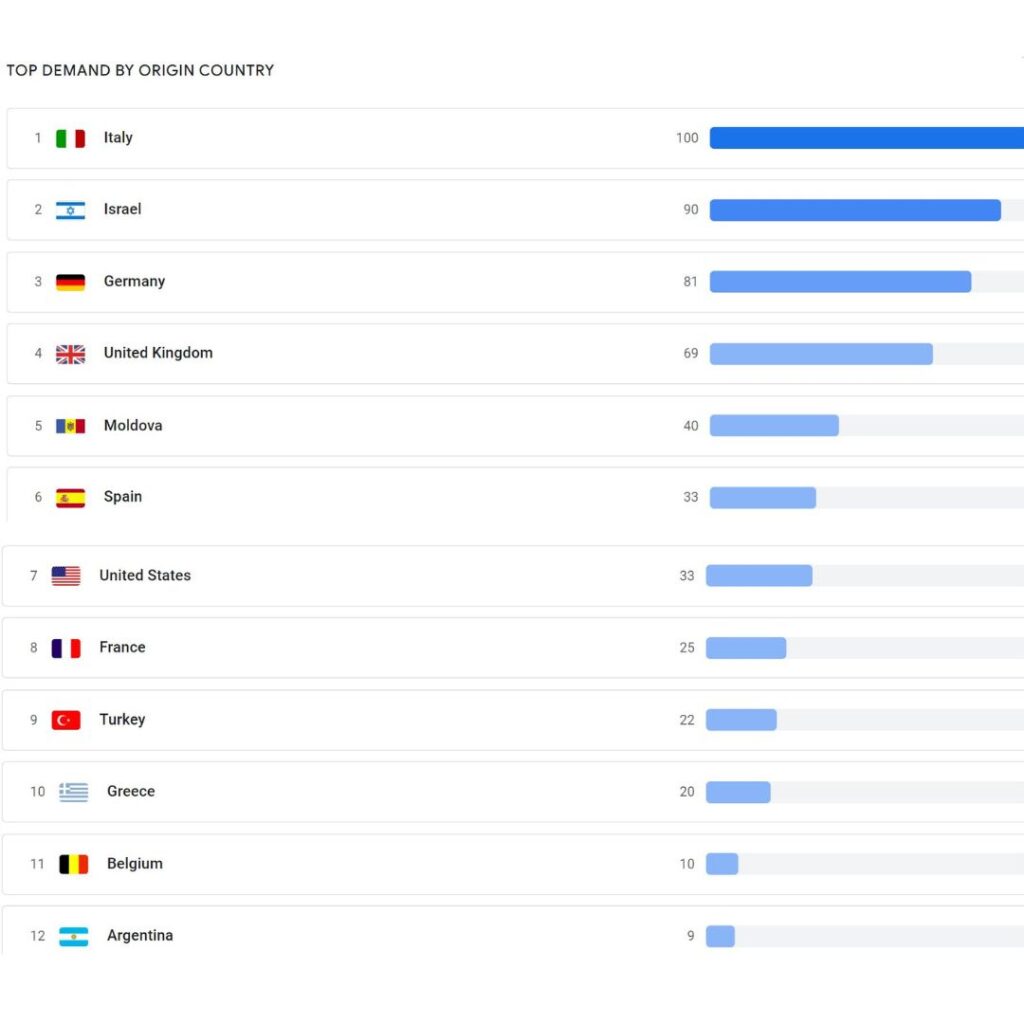 Some of the countries present on this list are known for their large Romanian communities, and this might be an explanation. At the same time, others, like Israel, France, Turkey, Greece and Argentina, show the interest of international travellers in Romanian destinations.
What do international travellers search for in Romania
We published a study whose data we gathered over the last year shows what international travellers search for when they arrive in Bucharest.
The most sought-after attractions and sights in Bucharest by foreign tourists are, in order:
Old Town
The fountains and the show Symphony of Water
Parliament House
Romanian Athenaeum
The Cathedral of the Salvation of the Nation
The most sought-after museums in Bucharest by foreign tourists are, in order:
Ceausescu's Villa – Spring Palace
Grigore Antipa Museum
The National Museum of Art
The Village Museum
The Romanian Peasant Museum
The most sought-after parks and gardens in Bucharest by foreign tourists:
Herastrau park
Botanical Garden
Cismigiu park
The most sought-after restaurants in Bucharest by foreign tourists:
Chariot with Beer
Manuc's inn
Brewery H
Hard Rock Cafe
The most searched phrases and questions about Bucharest by foreign tourists in the Romanian capital (translated from English):
"what events are in Bucharest?"
"is Bucharest a safe city?"
"Is tap water drinkable in Bucharest?"
"how do I use public transport in Bucharest?"
"what can I do in Bucharest this weekend?"
"Casinos from Bucharest"
The most sought-after one-day trips destinations from Bucharest by foreign tourists:
Bran Castle
Constance
Brasov
Peles Castle