Bucharest Short Film Festival occurs between November 4-10 at the Peasant's Museum Cinema, Union Cinema and RAM Gallery. The Festival reached its 8th edition, and it is announced to be the best so far – BSFF 2023.
As usual, Bucharest Short Film Festival 2023 brings selected and award-winning short films to the world's biggest film festivals – Oscars, Cannes, Berlin, Clermont-Ferrand, Sundance and many more.
BUCHAREST SHORT FILM FESTIVAL [BSFF] is an event designed with and for artists to give them a platform for free expression. BSFF is organized by the Cine Cine & Casa Filmelor Association. BSFF 8 is a project co-financed by Bucharest City Hall through ARCUB within the Bucharest Short Film Festival 2023 Program.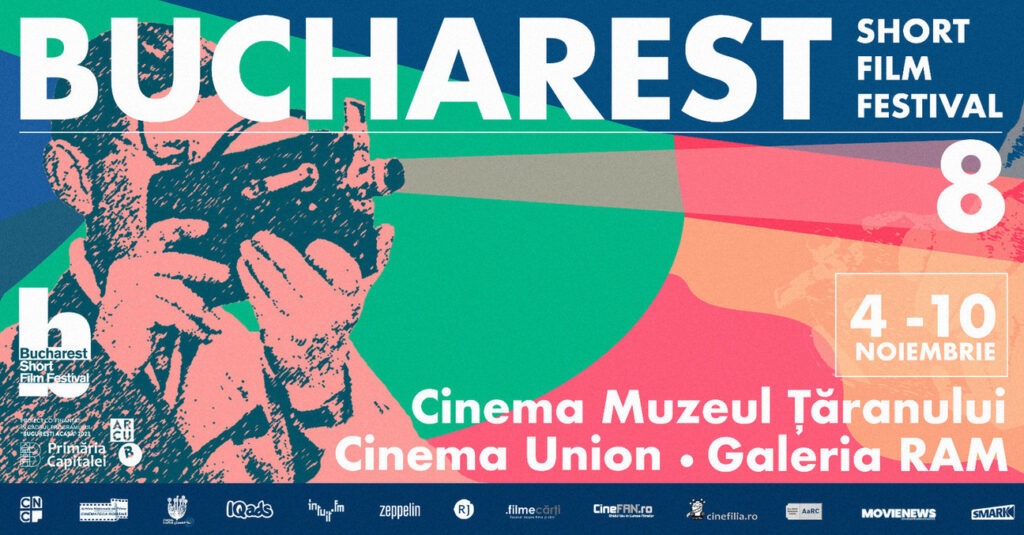 Independent is the key word for the Bucharest Short Film Festival [BSFF], as independent film professionals found it and focus on independent artists in cinema from all over the world. Bucharest Short Film Festival aims at recognizing, showcasing and spreading out the most professional, most innovative, and most interesting fresh short international films while always prioritizing independent short films.
Bucharest Short Film Festival will showcase some of the finest short international films in Narrative, Animation, Student, Experimental, Documentary, Music Video and Human Rights. The organizers say they admire the amount of work put into each film. Therefore, the festival rules ensure that each movie is reviewed at least twice and well-debated by our team.
Some awarded films will also be screened at other international film festivals. Independent artists and their short films will meet an effervescent and quite experienced cinema and film festival audience, ensuring quality networking and engaging opportunities, while a panel of industry experts will determine the selected films.
Bucharest Short Film Festival is building a solid community of interest around international independent film professionals and film lovers in the heart of one of the most attractive emerging capitals of arts and culture, a city that never sleeps – Bucharest.
The BSFF 2023 festival will run film screenings, preceded or followed by artists' Q&A or networking side events and, undoubtedly, parties that all take place in various conventional and unconventional stages around Bucharest, as in cinemas, open spaces, and even summer theaters.
Coming to Bucharest for the Bucharest Short Film Festival 2023? Here are some of its attractions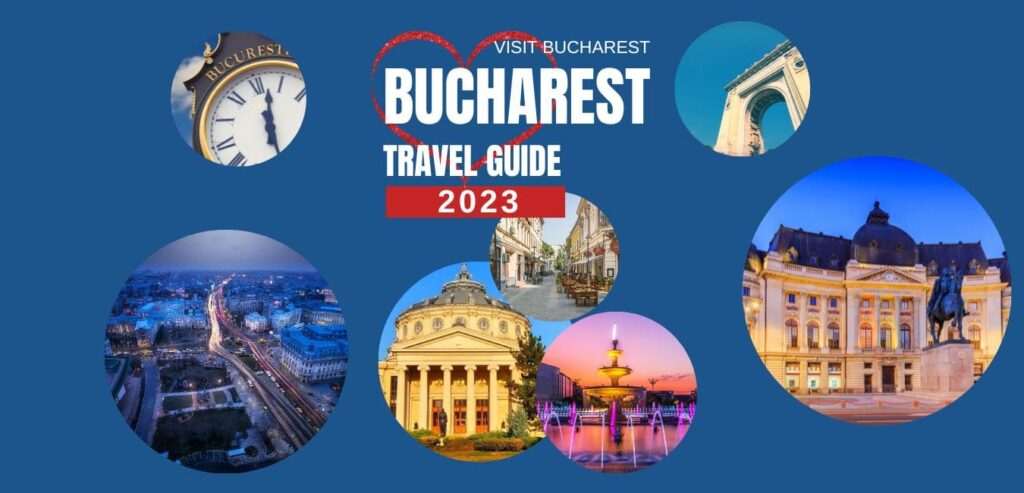 Are you searching for Bucharest attractions while in the city for the BSFF 2023?
Bucharest is well known for different things – like the "Old Paris" nickname, in its bourgeois times, before the communism decades, or the world's most enormous parliamentary building, and one of the most significant buildings of any kind, from its communism times, new architecture, or the explosive contemporary art scene, and the also quite impressive underground arts and music and nightlife communities, in its current times.
Besides, Bucharest in autumn is exquisite and full of attractions, so you should definitely visit the city and get back home full of exciting memories.
Autumn is a beautiful time to explore Bucharest, with the months of September and October being the best for experiencing its fall splendour. The weather is mild and pleasant during this time, making it ideal for outdoor activities such as strolling through the city's parks or visiting historical landmarks. With colourful foliage adorning the streets and a comfortable climate, autumn offers a picturesque backdrop for exploring all of Bucharest's highlights.
If you visit Bucharest on a weekend, we also have many recommendations for all international tourists arriving in Romania's Capital in autumn.
Alternatively, you can check what to do in Bucharest for free in the link. It is a guide for all those who want to experience the city's attractions in autumn without breaking the bank.
Awards at the Bucharest Short Film Festival 2023
The awards at the Bucharest Short Film Festival 2023 offer every project a chance. Lots of awards mean lots of chances for the nominees to win one of them and get home with a trophy.
Here are the categories for the 8th edition of BSFF 2023:
Best Director
Best Screenplay
Best Cinematography
Best Editing
Best Actor
Best Actress
Best Debut
Best Sound Design
Best Music Soundtrack
Best Animation
Best Experimental
Best Documentary
Best Student
Best Fashion
Best Music Videos
Best Stop Motion
Best Human Rights
Special Jury Mention
Jury Award of Recognition
The schedule for the 8th edition of the Bucharest Short Film Festival is to be announced soon.