What to do in Bucharest on a weekend? Bucharest is a vibrant city with plenty to do and see if you want to book a city break here! Keep reading to find out how to spend the weekend in this vibrant and beautiful city. This article will present all the exciting and entertaining activities you can enjoy while visiting Romania's capital.
Also, if you come to Bucharest in springtime, you will be amazed by its blooming gardens, vibrant streets and lush parks! You can admire the city's breathtaking architecture, enjoy romantic walks in the parks, eat excellent traditional Romanian food, and many more. But the city is also the same and attractive in the wintertime. Read on to discover what to do in Bucharest on a weekend and enjoy your leisure time in Bucharest as a local!
Weekends in Bucharest – how to spend your leisure time as a local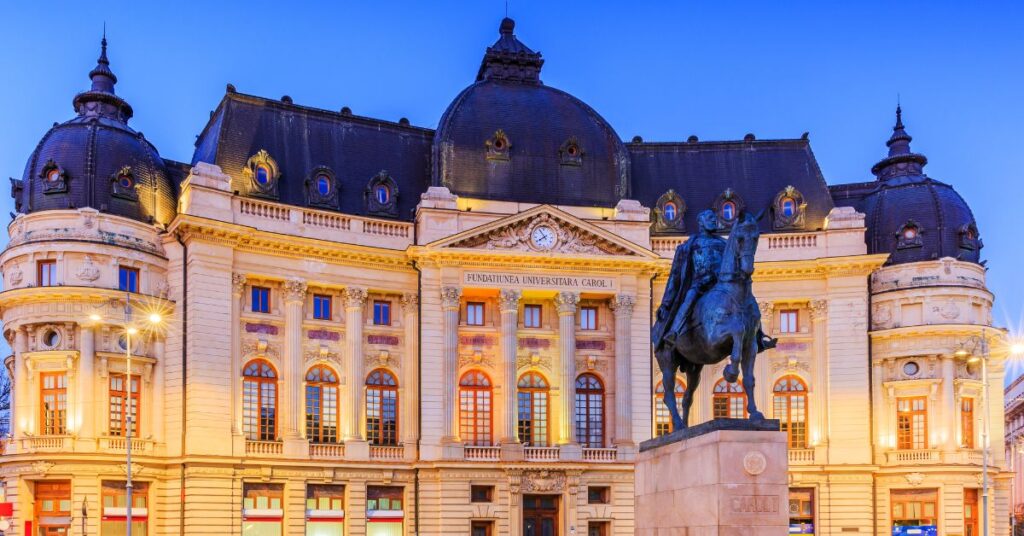 Bucharest is the capital of Romania and the largest city in the country. It is known for its vibrant city life and bustling streets, with plenty of attractions to explore. Bucharest on the weekends is lovely, as the citizens go out to enjoy their free time with their families or friends.
Bucharest, the capital city of Romania, is a stunning destination that offers a blend of modern and traditional cultures. It is a prosperous city in history, culture, and art. If you are planning a weekend trip to Bucharest and wondering what the top attractions are, look no further.
Even if you're visiting Bucharest just for the weekend, there are plenty of activities and places to see, so you'll enjoy your time here at the maximum possible!
How to go around the city during the weekend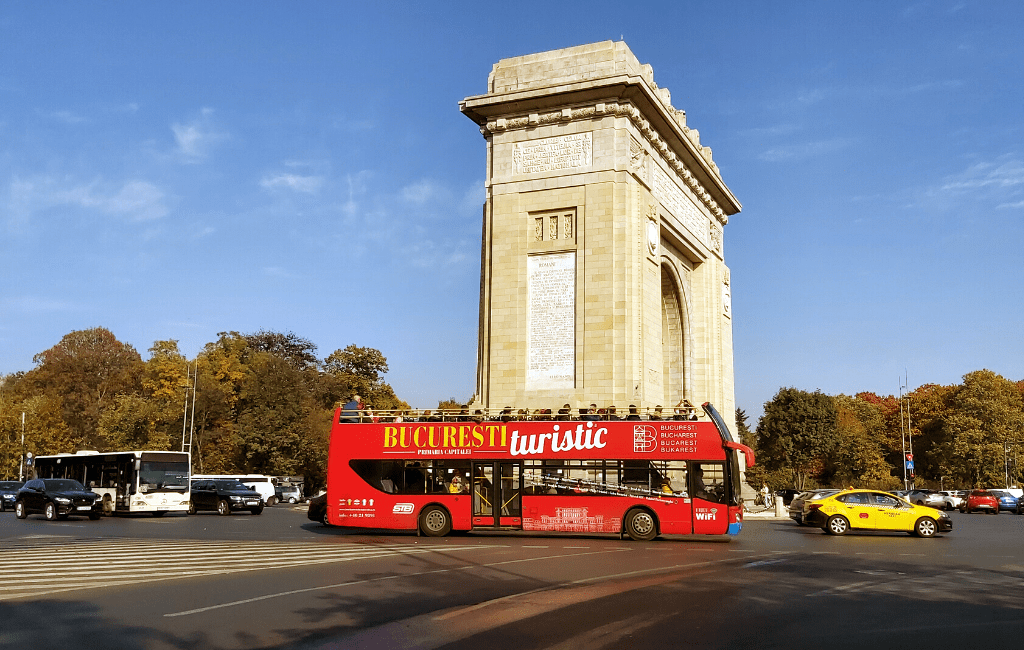 The first thing you might want to settle when you arrive in the capital of Romania is the transportation throughout the city. Bucharest is less crowded on weekends, and the traffic is almost jam-free. This is because the locals go out to the mountains or the sea. Either way, locals who stay in the city and tourists enjoy a less crowded weekend.
Bucharest is quite a big city, but at the same time, it is walkable in its center, and you can reach the majority of touristic objectives by foot, but for some of them, it will be more accessible to use the city's public transport. To be fair, it does not always offer luxury conditions, but Bucharest city transport becomes more civilized each year.
Buses and Trams
Bucharest has hundreds of bus and trolley bus routes and tens of trams, serving every part of the city and several suburban villages and outposts.
Buses and trams run at infrequent intervals from very early in the morning (around 04:30) to around 22:50 (earlier at weekends), after which the night buses take over. These serve all areas of the capital throughout the night, with all routes departing from Piata Unirii. Most night bus lines run at hourly intervals.
Subway
Quite civilized, the subway network also provides passenger transport in Bucharest, among the most used public transport systems. The network consists of four lines: M1, M2, M3, M4, and M5. The system has 77 km in length and has 63 stations, with an average distance of 1.5 km between stations. The route map can be found on the Metrorex website – the explanatory maps are conveniently shown in the subway stations and trains.
Taxis and Ridesharing
Ride-sharing apps like Uber, Bolt, and Yango are well-established in Bucharest and represent an excellent alternative to taxis. Prices (around EUR 0.50 per kilometre) are about the same as for standard yellow cabs, while standards are far higher. If you do not have either app, we recommend downloading at least one to spare yourself running after a regular taxi.
What are some excellent restaurants to visit in Bucharest on a weekend?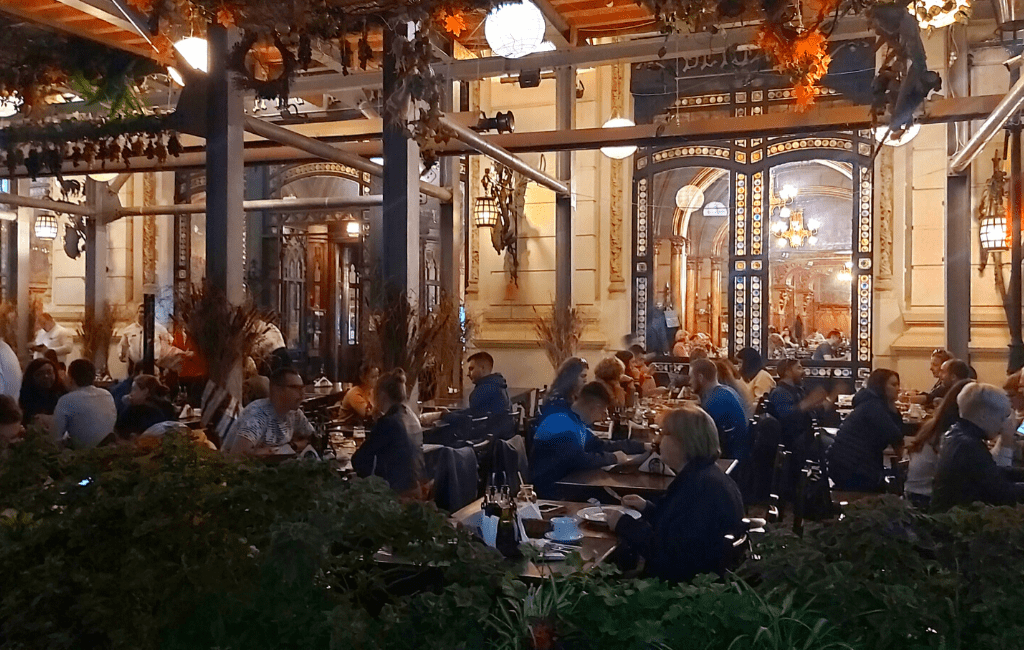 If you're planning a visit to Bucharest for the weekend and looking for some great restaurants to try out, you won't be disappointed. The city is home to a diverse culinary scene that offers a variety of cuisine, from traditional Romanian dishes to international flavours. Here are some of the best restaurants to visit in Bucharest on a weekend:
Caru' cu Bere
This is one of Bucharest's oldest and most famous restaurants, serving traditional Romanian cuisine since 1879. The restaurant offers a cozy and elegant atmosphere with live music performances that will take you back in time.
La Mama
If you're looking for a taste of homemade Romanian food, La Mama is the place to go. The restaurant serves various dishes made from fresh, locally sourced ingredients. Their most popular dish is the sarmale, a traditional Romanian dish of cabbage rolls stuffed with minced meat and rice.
Noblesse
This is a fine dining restaurant located in the heart of Bucharest. The restaurant offers a stunning view of the city and an exquisite international cuisine menu. The dishes are beautifully presented and made with the freshest ingredients.
Energiea
This hip and trendy restaurant in an old industrial building has been converted into a stylish and modern space. The menu offers a fusion of international cuisine, focusing on vegetarian and vegan options. The restaurant also serves a range of craft beers and cocktails.
Hanul lu Manuc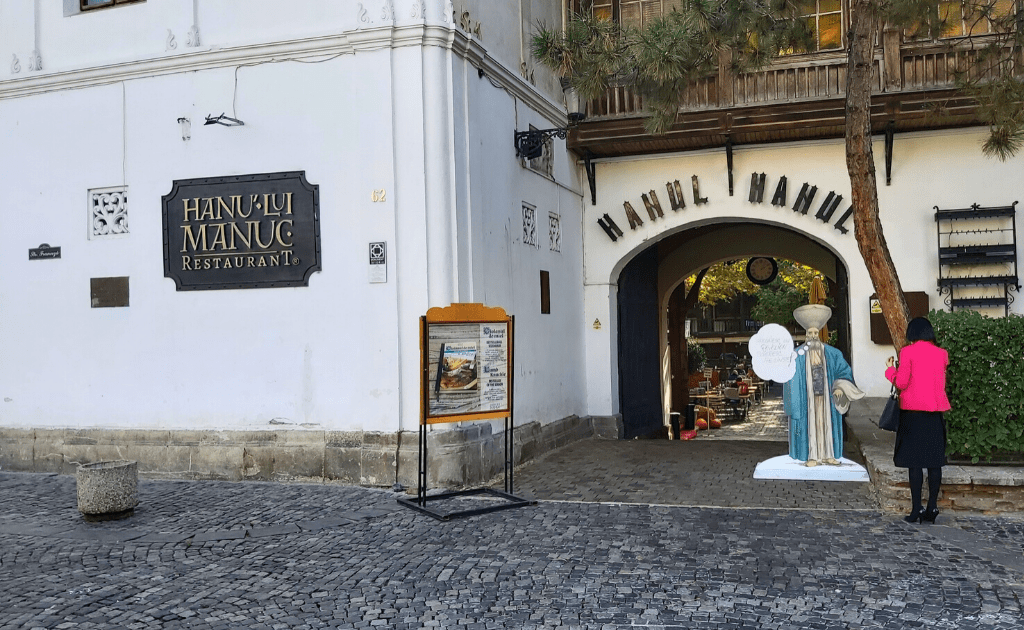 This historic restaurant is located in the Old Town of Bucharest and has been serving traditional Romanian cuisine since 1808. The restaurant offers a charming and rustic atmosphere, with a courtyard and traditional music performances.
Shift Pub
If you're looking for a more casual dining experience, Shift Pub is a great option. The restaurant serves a range of burgers, sandwiches, and salads, along with a selection of craft beers and cocktails. The atmosphere is lively, and the staff is friendly, making it an excellent spot for a night out with friends.
Bucharest has something to offer, no matter what cuisine or dining experience you want. These restaurants are just a few options in the city, so explore and discover your favourites.
Are there any bars or nightclubs for a fun night out in Bucharest?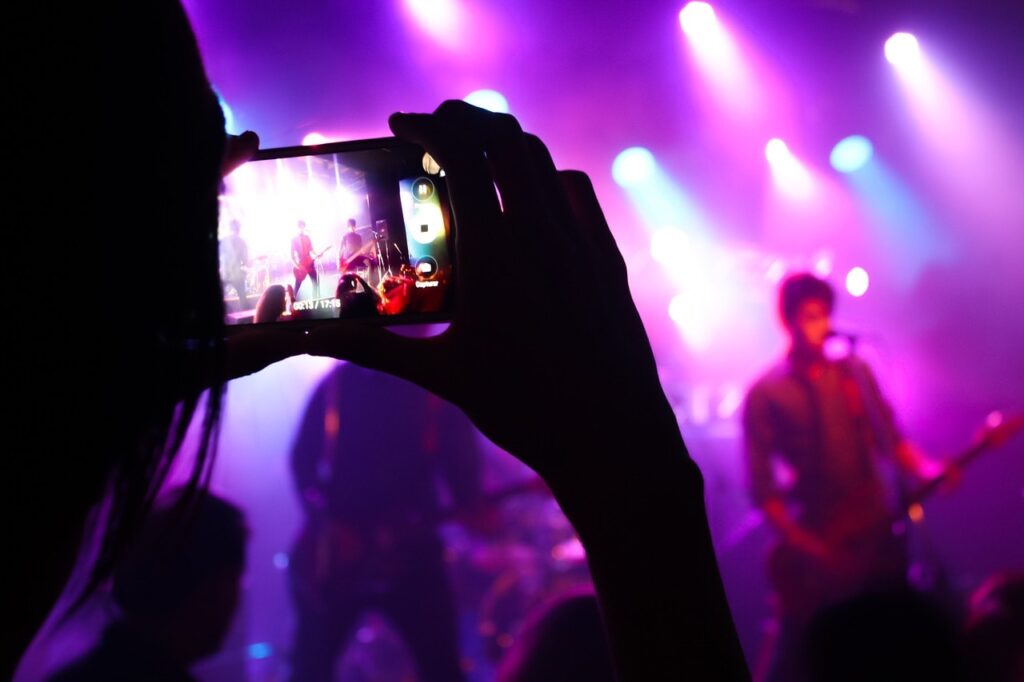 As a vibrant city, Bucharest offers diverse nightlife options that cater to different tastes and preferences. Whether you're looking for a laid-back atmosphere to unwind with friends or an energetic club scene to dance the night away, there are plenty of bars and nightclubs. Here are some of the top options:
Control Club
This underground club is famous for live music, DJ sets, and themed parties. The intimate venue has a laid-back vibe and attracts a diverse crowd of locals and tourists.
Expirat
Expirat is a gritty club that hosts live music, DJ events, and art shows. The industrial-style interior and low lighting create a moody atmosphere perfect for a night of dancing.
Fratelli Social Club
If you're looking for a more upscale experience, Fratelli Social Club is a luxurious venue with a restaurant, lounge, and nightclub. The stylish decor and high-end amenities make it a popular spot for special occasions and VIP events.
Mojo Club
This famous club features multiple dance floors, international DJs, and a lively atmosphere. The crowds are energetic and diverse, making it an excellent spot for a wild night out with friends.
No matter which bar or club you choose, dress to impress and bring your dancing shoes. Bucharest's nightlife scene is known for being energetic and vibrant, so get ready to let loose and have some fun. And always remember to drink responsibly and stay safe while enjoying the city's nightlife.
What outdoor activities can I do in Bucharest on a weekend?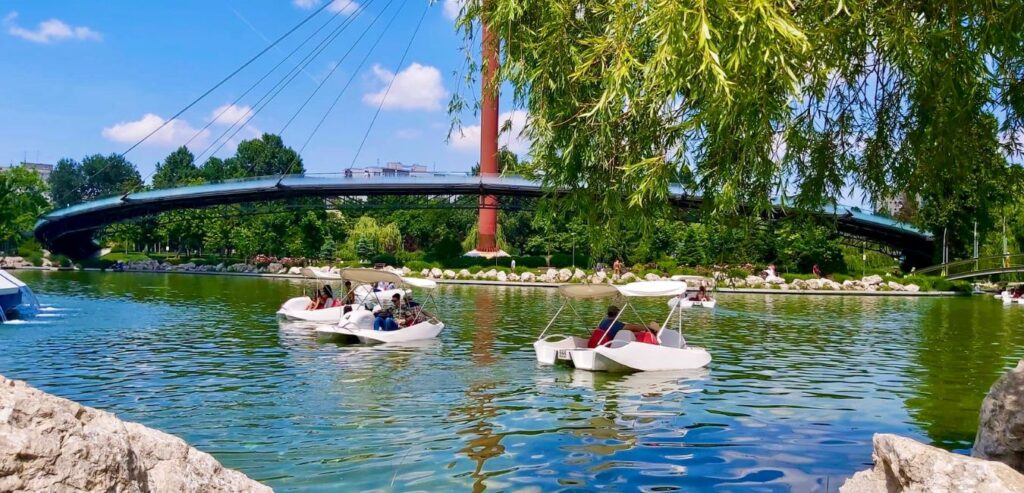 As a city that boasts a rich history and culture, Bucharest offers a variety of outdoor activities that are perfect for a weekend outing. Here are some options that you might want to consider.
Explore Herastrau Park
Located in the northern part of Bucharest, Herastrau Park is the largest park in the city, covering an area of 187 hectares. Here, you can enjoy a pleasant stroll along the lake or rent a bike to explore the park's many trails. You can also rent a boat and paddle along the lake or picnic in the park's open spaces.
Visit the Botanical Garden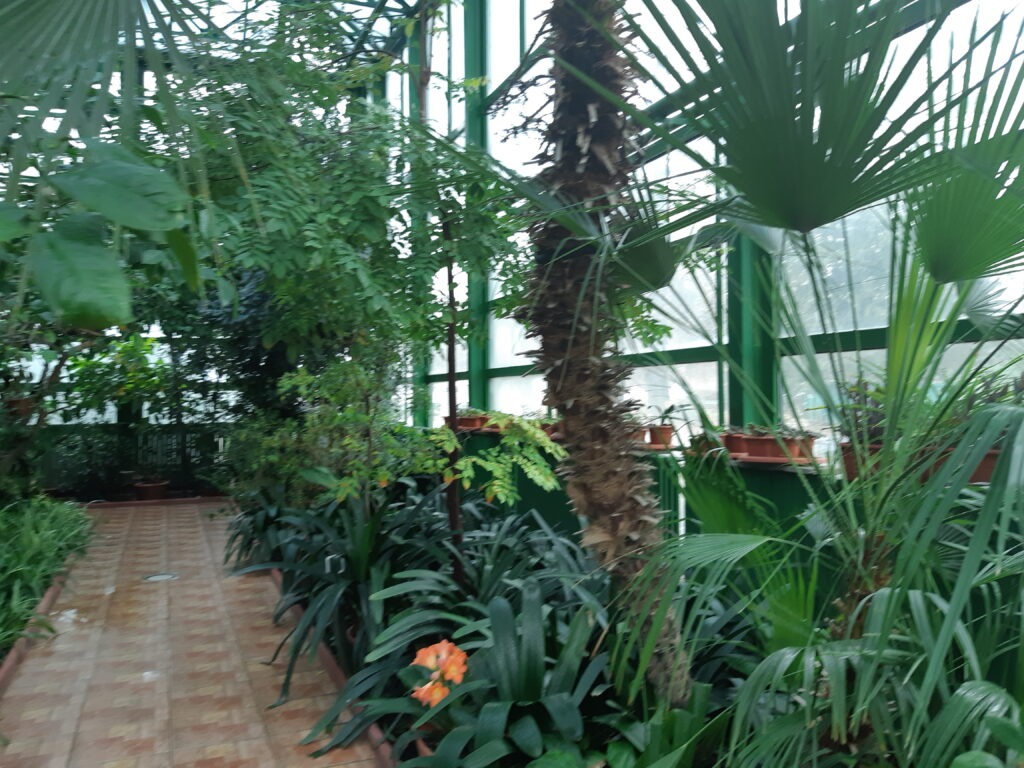 If you are a nature lover, Bucharest's Botanical Garden is the perfect place to spend a weekend afternoon. With over 10,000 species of plants, the garden is a haven of greenery and tranquillity in the middle of the city. You can take a guided garden tour or walk around and admire the colourful flowers and exotic trees. Not only that, but the Botanical Garden is one of the places where "Wednesday" was filmed in Bucharest. Interesting, right?
Take a bike tour of the city
Though not famous for the bike lanes in the city, Bucharest has a growing number of bike rental companies that offer guided tours of the city. This is a great way to explore the city's many sights and attractions while getting some exercise at the same time. Some popular routes include the Old Town, the Cismigiu Gardens, and the Communist-era architecture of the city's outskirts.
Play a round of golf
For those who enjoy golfing, Bucharest has several golf courses that offer a challenging and scenic experience. The top-rated courses include the Bucharest Golf Club and the Stejarii Country Club, both located on the city's outskirts.
From strolls in the park to adrenaline-pumping hikes in the mountains, there is something for everyone to enjoy. So, get out and explore the city's natural beauty and embrace the great outdoors.
Are there any unique shopping experiences in Bucharest?

Bucharest offers various shopping experiences, from traditional markets to modern shopping centers. From this perspective, shopping in Bucharest could be an enjoyable experience.
The unique shopping experience in Bucharest is the Village Museum Market, which takes place every Sunday in the open-air museum. Here, you can find traditional Romanian handicrafts, clothing, and souvenirs. The market also offers traditional food and drinks, such as hot wine and roasted chestnuts, making it a perfect way to experience Romanian culture.
Another unique shopping experience in Bucharest is exploring the city's vintage shops. These shops offer a vast selection of vintage clothing, accessories, and furniture, and they are scattered throughout the city. Some of the most popular ones are Atelier Pinion, Shiva, and La Chambre Vintage.
For those who prefer more modern shopping experiences, Bucharest has several shopping centers, including AFI Palace Cotroceni, Baneasa Shopping City, and Sun Plaza. These malls offer various international and local brands and dining and entertainment options.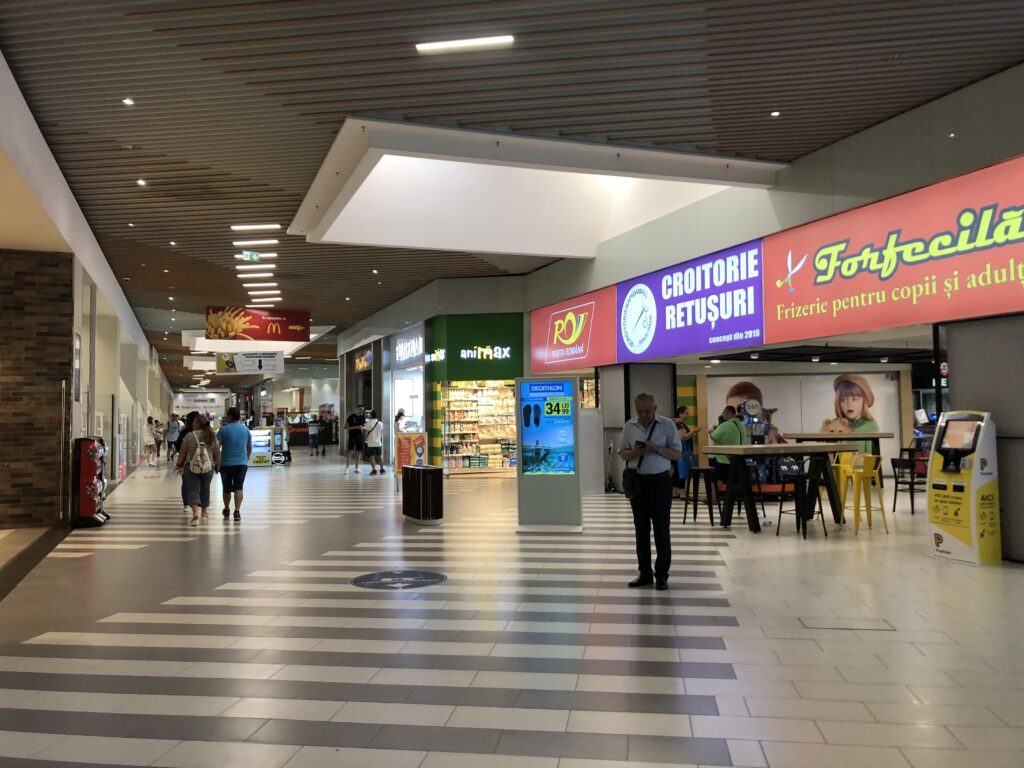 Finally, those looking for luxury shopping experiences can visit the high-end shopping street Calea Victoriei, where luxury brands such as Louis Vuitton and Gucci have their stores. Here, you can find designer clothing, accessories, and jewelry.
Bucharest offers diverse shopping experiences, from traditional markets to modern shopping centers, vintage shops, and luxury boutiques. Whether you're looking for traditional Romanian souvenirs or high-end fashion, there is something for everyone in Bucharest's shopping scene. So, be sure to explore the city's unique markets and vintage shops, as well as its modern shopping centers and luxury boutiques. Happy shopping!
Visit Bucharest's museums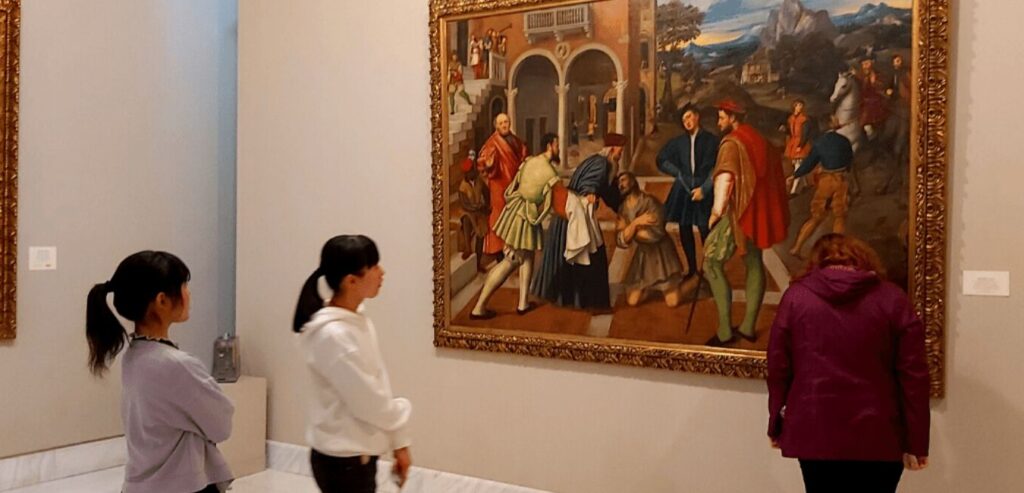 When in the capital of Romania, visiting some of Bucharest's museums is mandatory, even if you're here just for the weekend!
Bucharest is a city with a rich cultural heritage, and it is home to numerous museums that offer visitors the opportunity to explore its fascinating history and art scene. Here are some of the most notable museums in Bucharest:
Grigore Antipa National Museum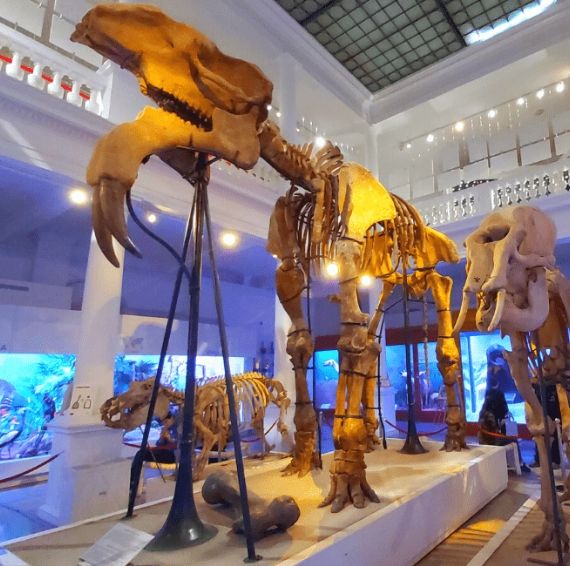 One of the best museums in Romania and one of the best in Europe is the Grigore Antipa National Museum of Natural History. It has the name of a well-known Romanian biologist who, among other things, was the country's first traveller to the North Pole. Although the museum's history dates back to 1834, the structure was finished in 1908. The museum, which houses about two million items, is the largest natural history museum in the nation. It offers a variety of ethnographic, mineralogical, zoological, and paleontological exhibits, with some standouts being an extensive butterfly collection, a Black Sea-themed hall, and dinosaur fossils. In the basement, visitors will find a guide to the animal and plant life native to Romania. With various hands-on, interactive exhibits, the museum is also great for children.
Grigore Antipa, Natural History Museum, is a museum for adults and children, scientists and lovers of natural history. Anyone can find something truly unique and deserves to be seen and admired!
The National Museum of the Village "Dimitrie Gusti"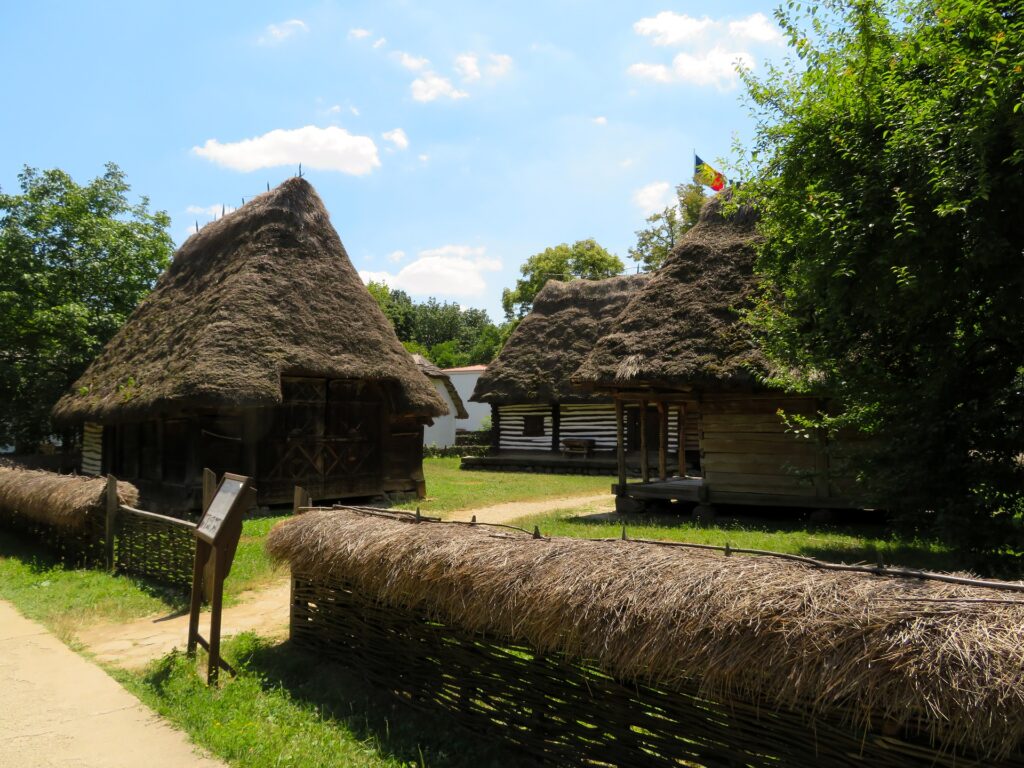 The Bucharest National Museum of the Village "Dimitrie Gusti" is one of the few locations that takes us back in time while encouraging us to comprehend and cherish it for what it truly is. The Village Museum is one of the first open-air ethnographic museums in the world, covering 14 hectares in Herastrau, one of the capital's most stunning and expansive parks.
The three centuries of the Romanian village are recreated in this must-see museum, creating an almost bizarre experience in the middle of Bucharest. The Village Museum currently showcases 346 houses and more than 53,000 items, exceptional peasant homes and technological installations, including watermills, oil presses, fountains, roadside crucifixes, and churches, that have been relocated from their original locations and rebuilt using the original methods.
The houses are arranged according to their historical region, providing a unique chance to compare the architectural styles of Romania's provinces in hours, a blatant indication of their history and social realities.
The museum hosts many traditional fairs, usually on religious holidays, with a rich display of traditional food and crafts. You can buy authentic and hand-made rural creations or serve lunch in the historic inn located inside the museum.
National Museum of Art of Romania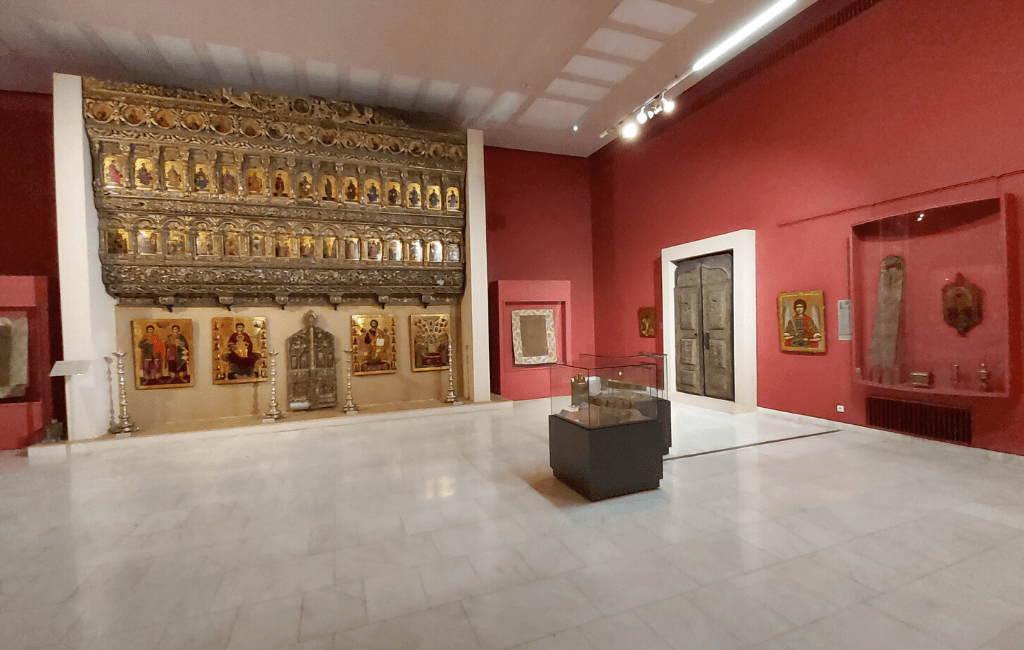 Bucharest's National Museum of Art is one of the country's most significant and impressive museums. The museum has been accessible to the public since 1950 and is situated in the former Royal Palace in the center of Bucharest. The National Gallery (Romanian medieval and modern art) and the European Art Gallery are currently part of the organization. The Romanian Medieval Art Gallery has hundreds of icons, embroideries, jewelry, silverware, ceramic items, and sculptures made of wood and stone on show. It is the most detailed monographic treatment of Romanian works of art produced in Moldova, Wallachia, and Transylvania between the 14th and first half of the 19th centuries.
The artworks demonstrate striking ways. Byzantine tradition combines with Western or Eastern influences to create unique aesthetic forms. The European Art Gallery, primarily comprised of King Carol's art collection, features works by renowned artists like the sculptor Auguste Rodin, Camille Claudel, Antoine Bourdelle, and other European masters. The Modern Romanian Art Gallery tells the story of Romanian art from the middle of the 19th century to the late 1970s.
National Museum of History of Romania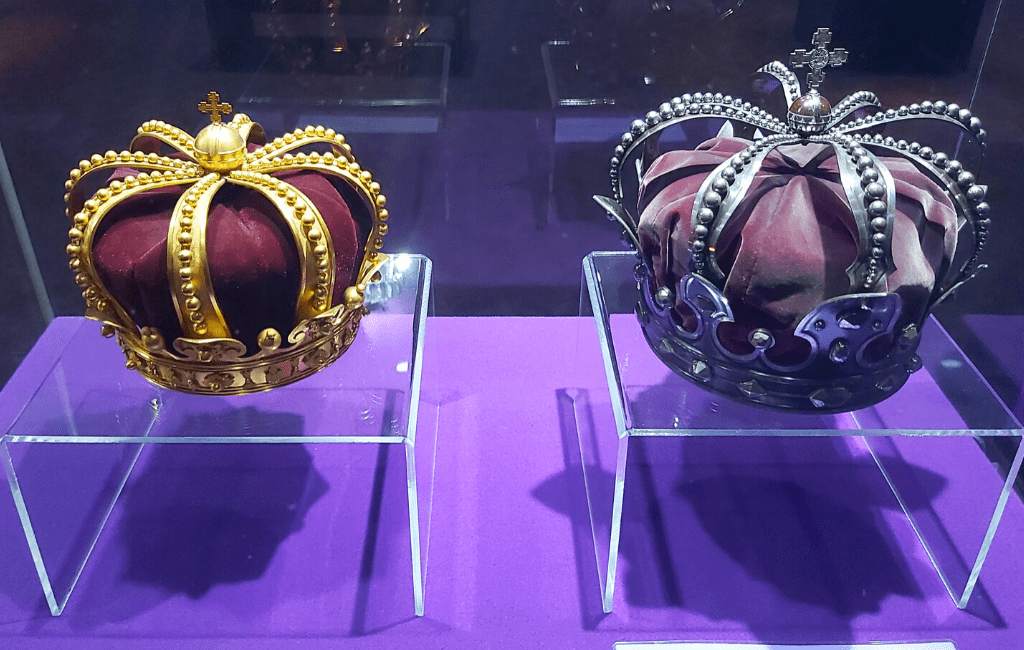 The National History Museum of Romania, inaugurated in 1972, is one of the representative institutions of Romanian culture. The museum opened in 1972 and is housed in the "Palatul Poştelor" building, a historical landmark (The Post-Office Palace). It is situated close to Bucharest's Old Historical Center. Between 1894 and 1899, the structure was raised following plans by architect Al. Săvulescu (1847–1902). The Palace of the Federal Post Office in Geneva served as his inspiration.
Currently, the National History of Romania has a rich inheritance that is divided into the following collections: pottery, numismatics, philately, medals-seals, jewels, manuscripts, printed works, plastic arts, decorative art, historical photographs, engravings, maps, metal, weapons and equipment, textiles, and furniture. This number keeps growing each year and currently stands at over 650,000 pieces.
The permanent exhibition, "The Lapidarium" is set up in a unique structure erected at the end of the 20th century to display a life-size replica of Trajan's Column's base and relief replicas of this unique ancient structure. Chronological displays of epigraphic and architectural artifacts from antiquity and the middle ages include inscriptions, decrees, honorary monuments, civil, religious, and burial monuments, sculptures, and architectural and decorative components.
The National History Museum of Romania collections represent a valuable mobile patrimony that is representative of the significant periods of the Romanian people's past.
Visit Bucharest's art galleries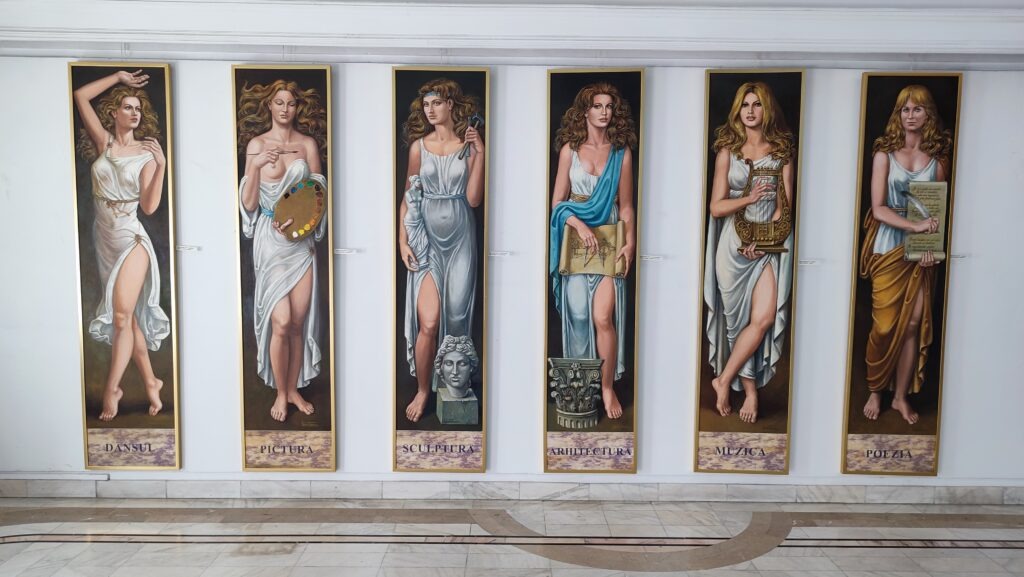 Bucharest art galleries are some of the fascinating places to visit in the capital city of Romania. Art lovers worldwide come and admire unique and valuable artwork right in the city's heart, and this is what art is about: satisfying its admirers.
Whether you are an art enthusiast, an art collector, or simply looking for inspiration, Bucharest has plenty of galleries to delight you. Here are some of the best art galleries in Bucharest that you should not miss while in the city.
Artmark Art Gallery
Artmark Art Gallery combines contemporary art with auction house activities. The gallery displays various artwork, including paintings, sculptures, decorative arts, and antiques. The gallery presents the works of both local and foreign artists, fostering a vibrant and exciting environment for collectors and art enthusiasts.
Moreover, Artmark Gallery hosts auctions, allowing art lovers to acquire and sell art pieces. These auctions draw collectors worldwide, offer a unique chance to find emerging artists and acquire rare and priceless art pieces.
Galateca Art Gallery
The exhibitions at Galateca are carefully organized, emphasizing modern and contemporary art, design, and fashion. They include a variety of mediums, from sculptures and paintings to installations and video art. The gallery aims to expose a larger audience to cutting-edge and provocative work and support and promote up-and-coming artists.
Arts Gallery at Military Circle
The gallery's primary goal is to promote modern Romanian art, focusing on artists who examine social and political concerns. Several of the most well-known artists from Romania, including Ion Tuculescu, Ion Irimescu, and Corneliu Baba, have masterpieces in the gallery's permanent collection. However, the gallery also hosts temporary exhibitions that showcase the works of emerging artists and explore new artistic movements.
Discover Bucharest's hidden gems
Regarding Bucharest's hidden gems, we have three main recommendations.
Palace of Antiquities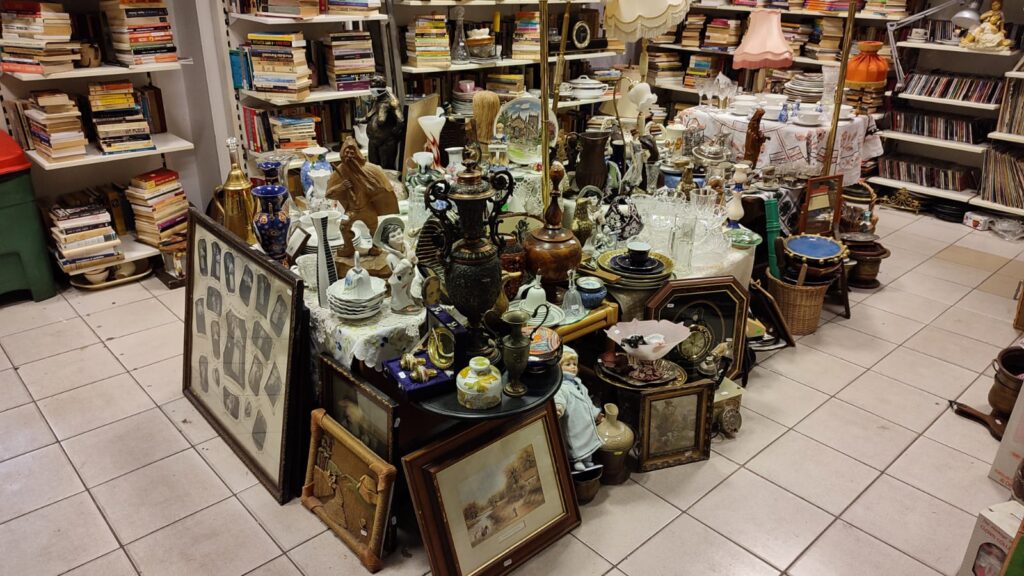 The Palace of Antiquities, which, surprising or not, is to be found on the ground floor of a block of flats, is our first choice as it is the most hidden of all the attractions we have seen. Located near the Piata Muncii subway entrance, the Palace of Antiquities is a museum of vintage objects. From decorative items, pieces of vinyl, and tea sets to old cameras, this store has it all. Although you can also purchase items from the store's official website, we recommend you go in person. This way, you can look closer at the vintage pieces and adventure in finding a unique object with your friends.
Carturesti Verona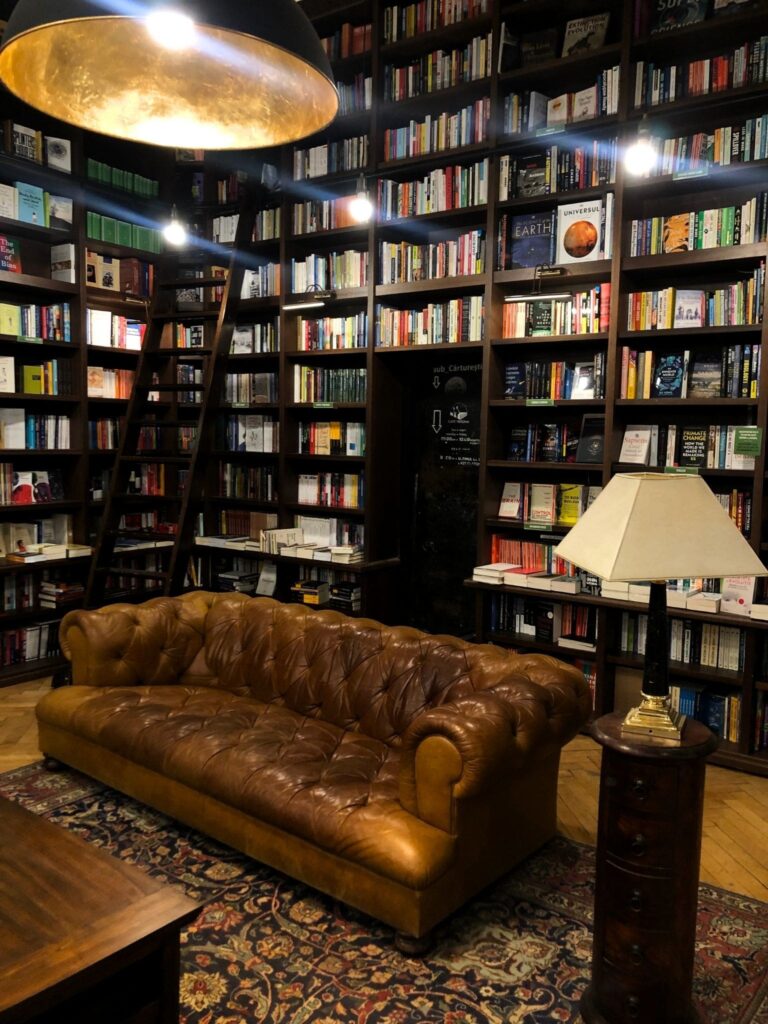 Carturesti Verona – is our second choice and one of the most surprising libraries in Bucharest, besides Carturesti Carousel.
Nestled in the heart of Bucharest, the Cărturești Verona is a cultural oasis that has captured the hearts and minds of locals and tourists alike. The impressive library is housed in the Dimitrie Sturdza House, a stunning architectural gem once home to one of Romania's most prominent historical figures.
Built-in the mid-19th century, the Dimitrie Sturdza House has retained much of its original charm and elegance, with a central hall and symmetrically arranged rooms that reflect the affluent homes of its time.
The interior and exterior are adorned with neo-Renaissance ornaments that add to the overall grandeur of the building.
Bucharest Flea Market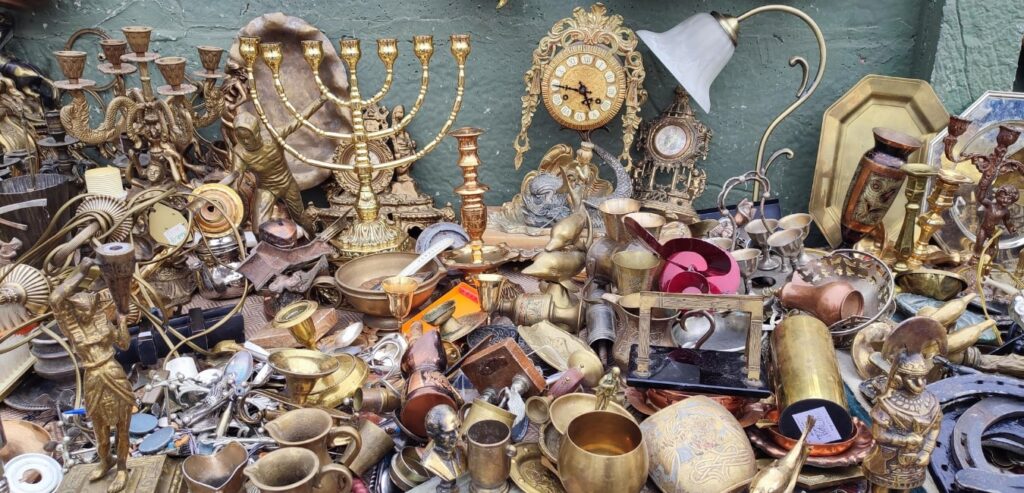 Our third choice as a hidden gem is Bucharest Flea Market, especially if you are a fan of antiques.
Bucharest's biggest flea market, The Bazaar of Memories, is the most extensive and diverse must-see for antique lovers, collectors, and all-things vintage hunters.
As each flea market or store has its unique retail concept, so does the bazaar. It is an open space created for people who want to earn money by selling used and not-used vintage and refurbished items. It is open for anyone who owns such items and wishes to give them away authentically, offering value to the things they once loved from one passionate person to another.
Are there any exciting events happening in Bucharest this weekend?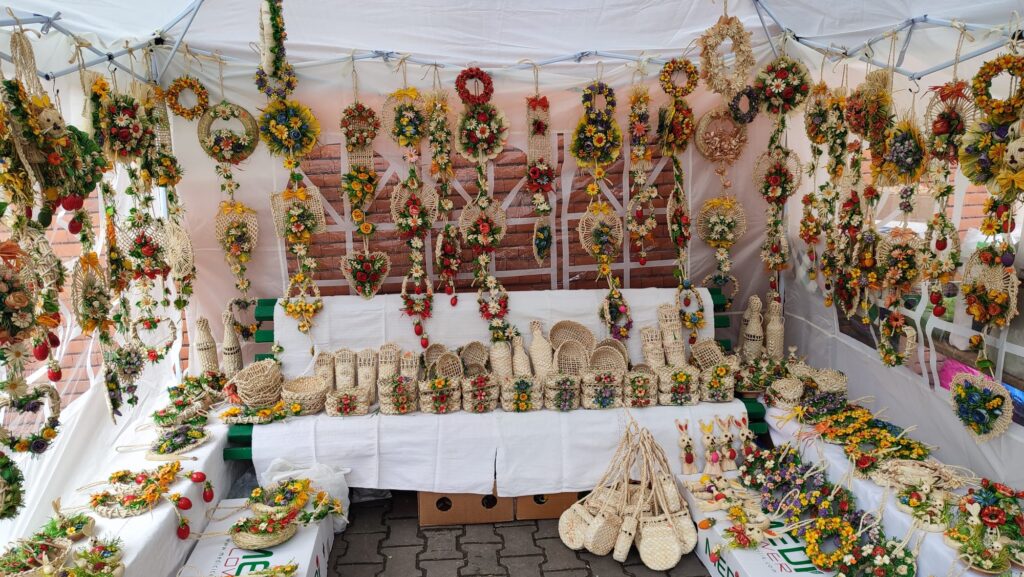 Suppose your question is what events are in Bucharest during the weekend. In that case, we say only that: as a knowledgeable source on events in Bucharest, we can confirm that several exciting events are happening during the weekend. From cultural experiences to music festivals and art exhibitions, there's certainly something for everyone. You must check our Bucharest Events page and ensure you don't lose any exciting events in the city.
For those who appreciate art, the National Museum of Contemporary Art hosts exciting exhibitions featuring works by renowned local and international artists. The event is held throughout the weekend and promises to be a memorable experience for all art enthusiasts.
Also, traditional fairs take place at the National Museum of the Romanian Peasant. Some of them are the Palm Sunday Fair and Easter Fair.
If music is more your thing, then the Bucharest music concerts and festivals may be just what you're looking for. There's a wide range of music genres, from classic rock to modern pop. Check the dates of the concerts and enjoy the shows!
For those interested in cultural events, the Romanian Athenaeum hosts special performances by the National Symphony Orchestra. The concerts feature classic pieces from some of the greatest composers of all time and are sure to be highlights of the weekends.
In conclusion, Bucharest is a city that offers plenty of attractions to enjoy on the weekend in Romania's capital. From traditional Romanian dishes to international cuisine and laid-back bars to upscale nightclubs, there is something for everyone to enjoy. So whether you're a foodie, a party animal, or just looking for a new adventure, Bucharest is the place to be.