Are you interested in what to visit in Bucharest for free? Waltz through the tapestry of time that is Bucharest without emptying your wallet! The vibrancy of Romania's capital city unfolds at every corner, enthralling you with its rich culture, architectural grandeur, and lush green spaces.
From the inspiring towers that dot the city to the stirring cultural events that are a testament to the city's spirit, Bucharest has many experiences waiting for you that cost nothing but a few steps in the town and a sense of curiosity.
Here's a selection of what you can explore in Bucharest for free!
Visit Bucharest's museums for free
To begin your journey, delve into the city's soul through its illustrious museums. The Museum of the Romanian Peasant and many more museums occasionally open their doors for free. They offer an unmissable chance to witness the depth and complexity of Romanian culture.
In a previous post, we have detailed all the museums you can visit for free in Bucharest, on certain days of the month. Below is just a selection of the most recommended ones.
National Museum of Art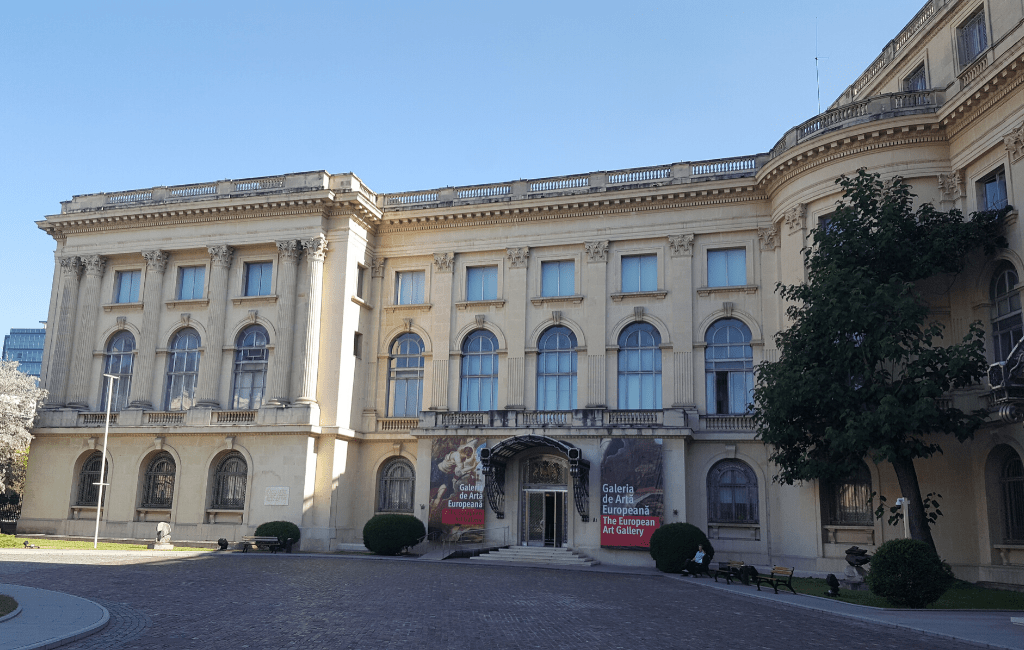 The National Art Museum of Romania offers a delightful way to spend your day in the capital city of Romania. It houses an impressive assortment of artworks organized into three main categories. The first is Old Romanian Art Gallery, the Modern Romanian Art Gallery, and the European Art Gallery.
The museum proudly showcases the works of renowned artists, including Constantin Brancusi, Rembrandt, Monet, Rubens, and Tintoretto. These influential artists have contributed significantly to the art world. Their works are among the highlights of the museum's collection. Constantin Brancusi, a Romanian sculptor, is celebrated for his innovative and abstract approach to sculpture.
The presence of these esteemed artists' works further enhances the museum's status as a premier destination for art enthusiasts.
On the first Wednesday of every month, the National Art Museum opens its doors to all culture lovers.
Zambaccian Museum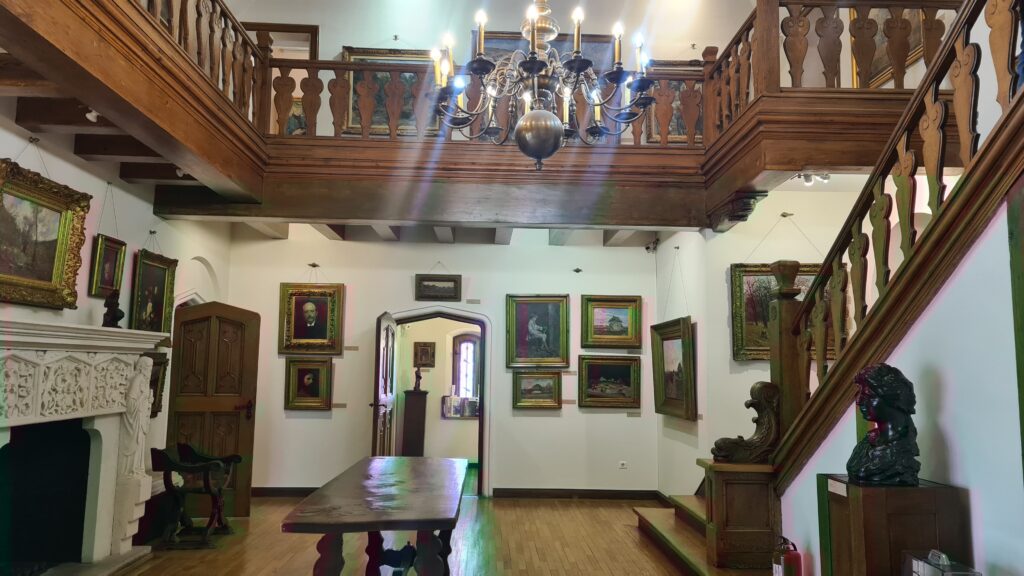 If you haven't managed to get to the Zambaccian Museum yet, write the first Wednesday of any month in your calendar and get there for free. You will be impressed by the more than 300 decorative art objects.
Visiting the Zambaccian Museum is an experience that goes beyond admiring its remarkable collection of paintings, statues, and furniture. It offers a unique opportunity to immerse oneself in tranquillity and serenity.
Theodor Pallady Museum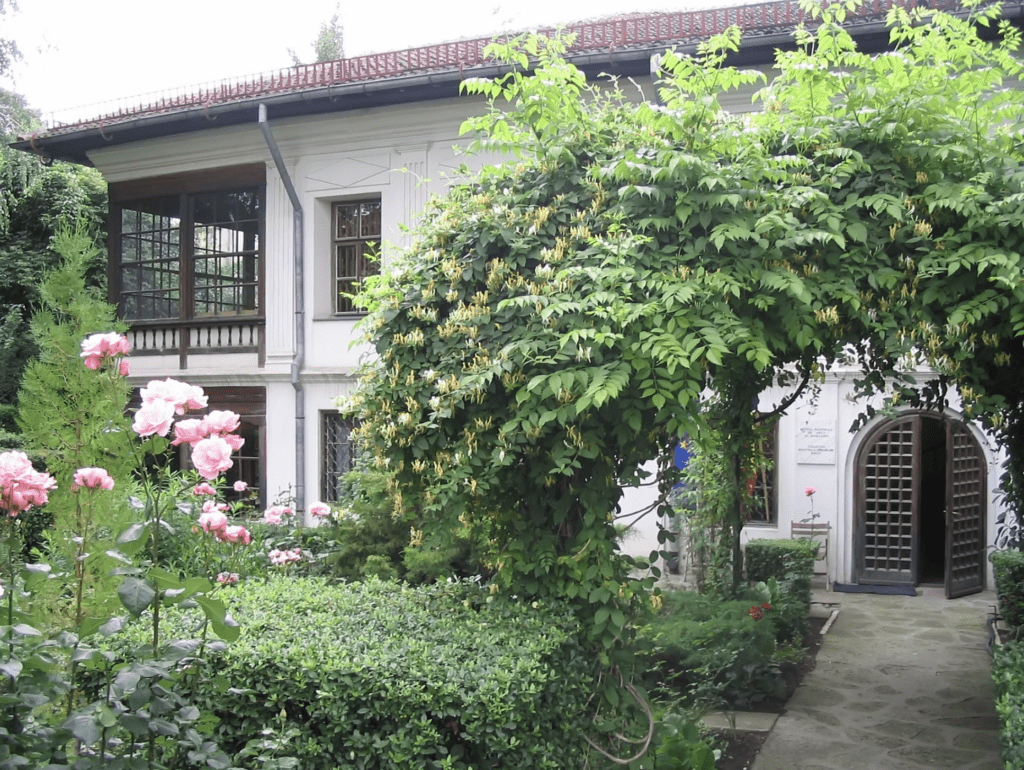 Located within the Melik House, a historic merchant house, the Theodor Pallady Museum in Bucharest is dedicated to celebrating the life and works of Romanian painter Theodor Pallady. Visitors can explore the remarkable Serafina and Gheorghe Răut collection at the museum. The collection features a curated assortment of paintings by Pallady and over 800 prints and drawings from his time in Paris.
The collection also encompasses various artistic treasures, including French, Dutch, English, and Spanish paintings. Moreover, you can admire European furniture and sculptures and exquisite art objects.
And you can visit it for free on the first Wednesday of the month! 🙂
George Enescu Museum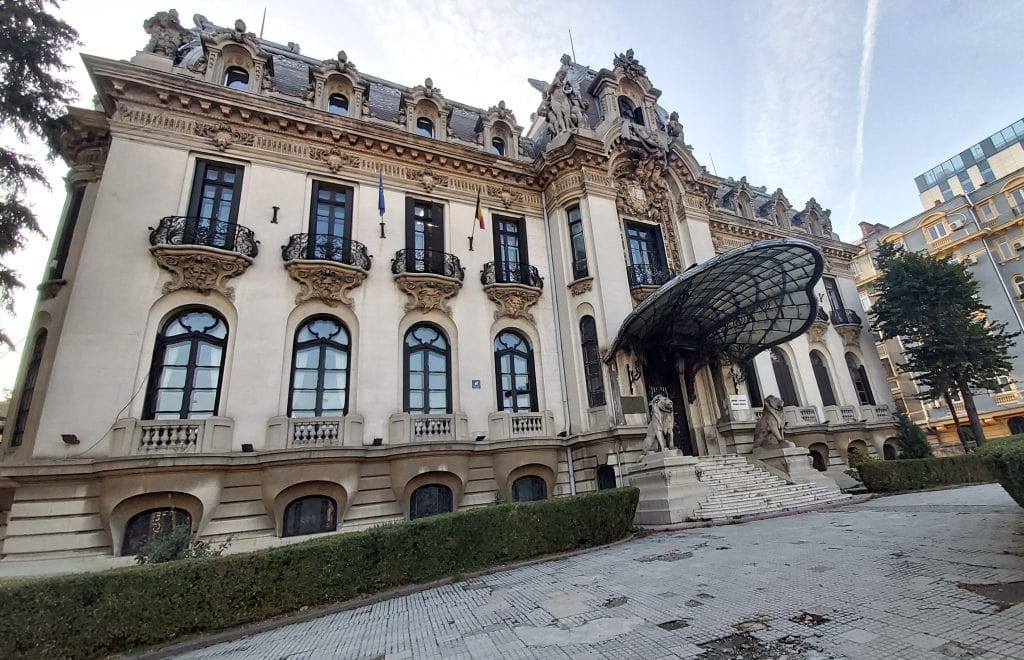 The "George Enescu" Museum is housed in the Cantacuzino Palace. The museum showcases a collection of documents and personal belongings from the celebrated maestro. For those unfamiliar with George Enescu, he was a renowned musician and composer who left an indelible mark on the world of classical music.
This building is a real architectural gem, with its grand entrance boasting a massive, splendid Art Nouveau-style cover. It's easy to spot and instantly recognizable, designed in 1903 by the talented Gheorghe Grigore Cantacuzino. It's a sight that catches the eye and draws you in, showcasing the impressive craftsmanship that still wows visitors today.
Every 26th day of the month, you can visit the George Enescu Museum for free.
The National Museum of the Romanian Peasant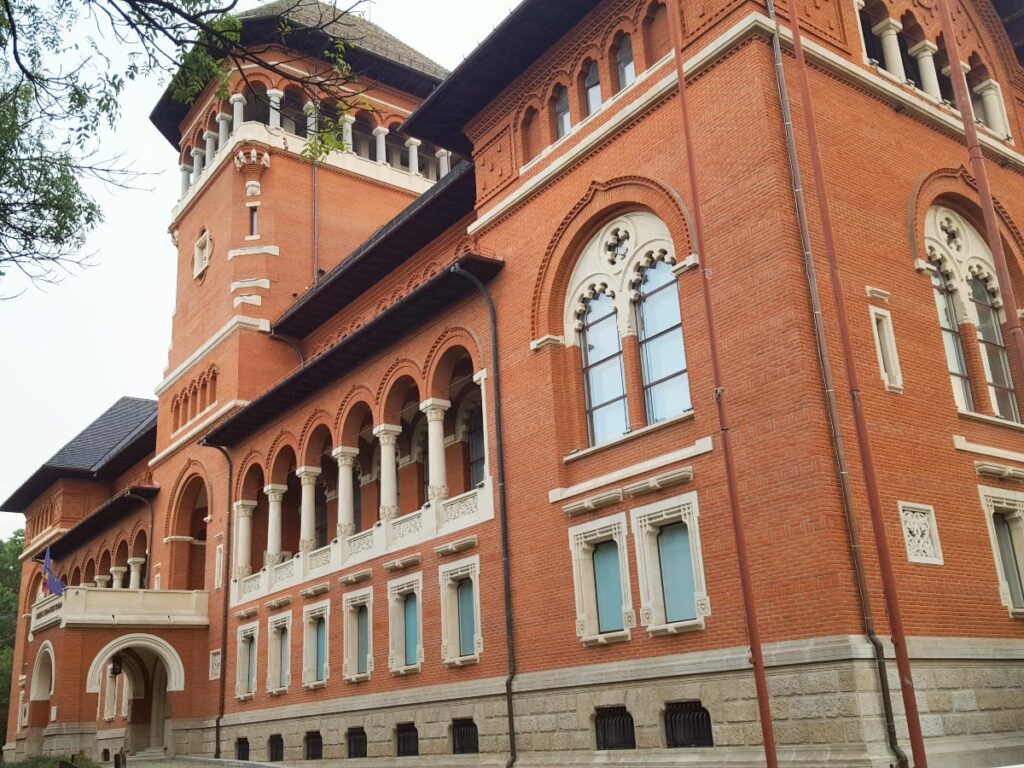 Located in the heart of Bucharest, the museum offers a captivating journey through the fascinating aspects of Romanian rural life. Immerse yourself in the vibrant displays showcasing traditional costumes, intricate handmade crafts, and authentic household objects. Marvel at the exquisite Romania's art folk, from intricate woodcarvings to vibrant ceramics, showcasing the craftsmanship of the Romanian peasants.
Learn about the customs, rituals, and folklore that have shaped the country's cultural identity for centuries. Gain insight into the agricultural practices, traditional farming tools, and rural traditions that have sustained communities throughout generations.
Mark your calendar for the 26th of each month, as admission is free to the National Museum of Romanian Peasant. So, gather your friends and family for an enriching, memorable day filled with heritage, art, and tradition.
Astronomical Observatory "Amiral Vasile Urseanu"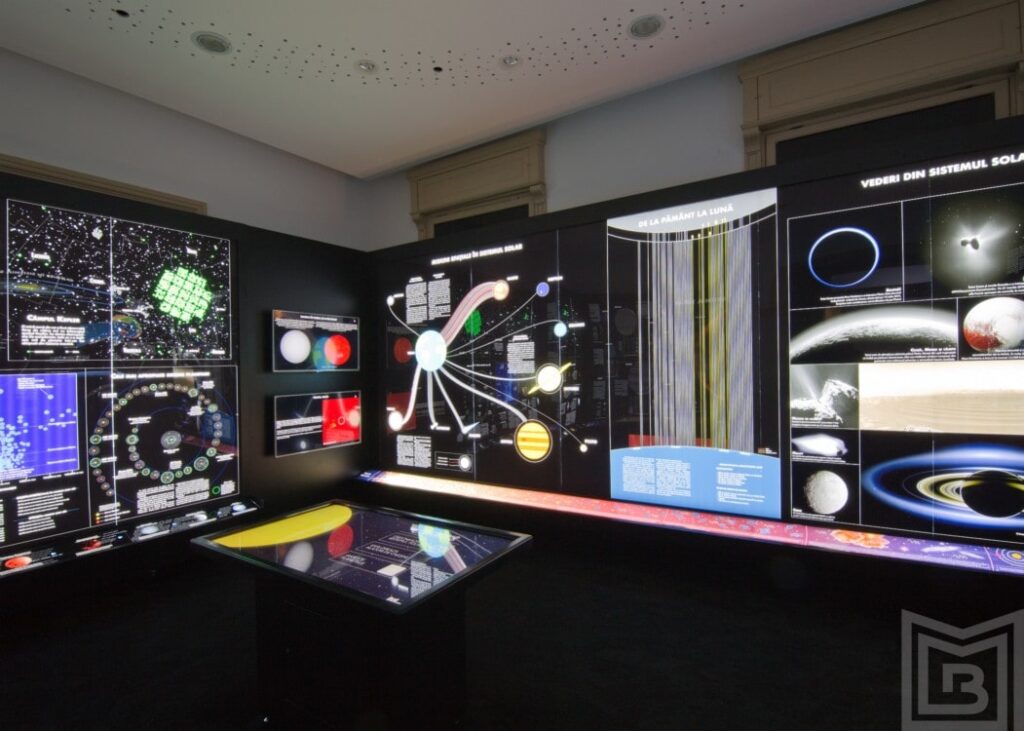 You can dedicate the first Saturday of any month of the year to the Astronomical Observatory, which welcomes its visitors without an entrance fee.
The observatory offers an unparalleled opportunity to explore the wonders of the night sky and delve into the cosmos. Whether a seasoned stargazer or a curious beginner, this is your chance to embark on an extraordinary journey through space and time.
Equipped with state-of-the-art telescopes and guided by knowledgeable astronomers, the Vasile Urseanu Observatory offers a captivating experience for visitors of all ages. Marvel at the awe-inspiring sight of distant planets, stars, and galaxies as they come to life in the clarity of the observatory's telescopic lenses. Learn about the fascinating science behind astronomy and gain a deeper understanding of our place in the vast universe.
Whether you come alone or accompanied, the Astronomical Observatory promises a memorable experience, leaving you with a renewed appreciation for the cosmos' vastness.
Museum of the Municipality of Bucharest (Sutu Palace)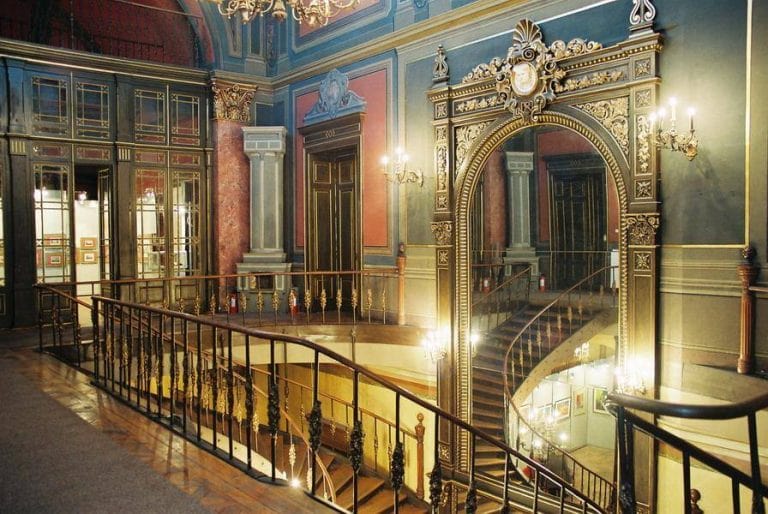 The Sutu Palace is an architectural gem dating back to the 19th century. Its elegant facade and exquisite interior provide the perfect setting for the museum's diverse collection of artifacts and exhibits.
As you explore the museum, you'll embark on a fascinating journey through time, spanning different periods of Bucharest's development and evolution.
The museum showcases various displays, including archaeological finds, historical documents, photographs, and artistic representations. Each artifact tells a unique story, shedding light on the social, cultural, and political aspects that have shaped Bucharest over the centuries.
Watch the intricate craftsmanship of traditional Romanian objects, such as folk costumes, pottery, and woodcarvings. All of these reflect the country's rich artistic heritage. Gain insight into the lives of Bucharest's inhabitants through exhibitions exploring daily life, traditions, and customs.
The Sutu Palace is a work of art, with its splendid rooms adorned with period furniture, lavish decorations, and ornate details. Explore the palace's various chambers, each offering a glimpse into a different era of Bucharest's history.
You can visit The Museum of the Municipality of Bucharest for free every first Saturday of the month.
Besides the Sutu Palace, you can also visit the Ligia and Pompiliu Macovei Art Collection, the Curtea Veche Museum, the Nottara Memorial Museum, and, last but not least, the Victor Babes Memorial Museum for free in Bucharest on the first Saturday of the month.
Attend free-entry events in Bucharest
Don't forget to check all the events in Bucharest, most of which are free. Here we are talking about festivals, exhibitions, and fairs.
Talking about free events, we want to give you a teaser about the free events organized in Bucharest, such as international-inspired events like Anatolian and Asian Food Fest. There are also traditional and cultural Romanian events like George Enescu Festival, Bucharest International Jazz Competition, Village Fair, live concerts, expositions, and cultural fairs for all tastes.
Bucharest's calendar is bustling with free events that range from the hypnotic beats of music festivals to lively fairs and introspective art exhibitions.
Take a stroll for free in Bucharest's Parks
Unwind in the city's lungs: the lush parks like Herastrau and Cismigiu. Their sprawling landscapes invite you for strolls, playful picnics, or meditative moments by the lake.
Cismigiu Park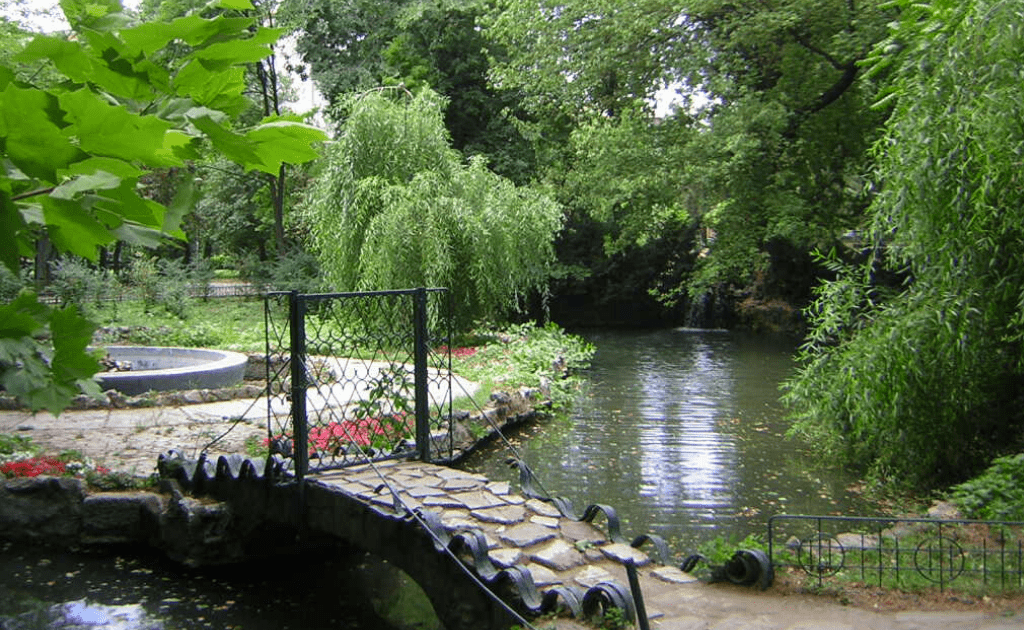 Escape the hustle and bustle of Bucharest's crowded streets and experience a tranquil oasis of peace that will leave you enchanted. Cismigiu Park, a hidden gem in the city's heart, offers a welcome respite from the intense traffic and urban chaos. Unwind amidst its soothing ambiance, especially during the scorching summer days when the park becomes a haven for leisurely walks, relaxation, and even exciting hydro bike rides on the serene lake.
Though modest in size, Cismigiu Park exudes undeniable charm. Its narrow pathways beckon you to stroll, evoking a sense of the city's elegant past and timeless beauty. While the park is a popular gathering spot for locals, it remains a secret that Cismigiu Park is the distinction of Bucharest's oldest park, inaugurated in 1854.
In its early years, Cismigiu Park held a special allure for the city's elite, attracting the wealthiest and most prominent figures. Strict regulations governed those who wished to enjoy a leisurely walk within its boundaries. Visitors were expected to maintain a serene atmosphere, refrain from loud or disruptive behavior, and strictly prohibit the commercial activity.
Today, Cismigiu Park retains its timeless charm, inviting visitors to unwind and immerse themselves in its natural splendor. Delight in the shade of the park's lush trees, revel in the fragrant blooms of its carefully manicured gardens or find solace on a park bench while observing the gentle ripples of the lake.
Herastrau Park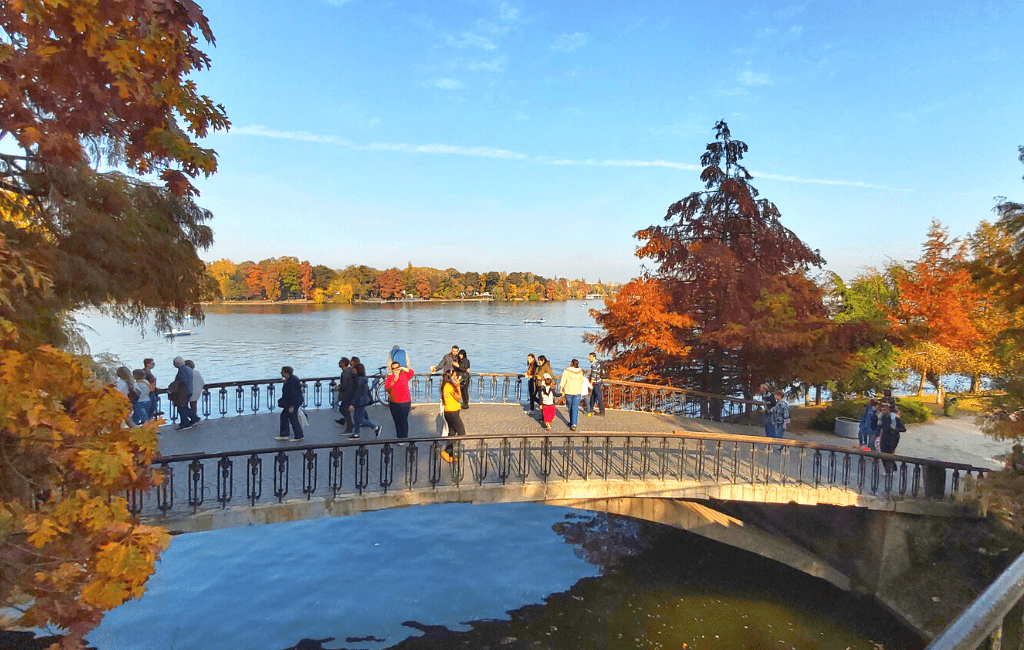 Bucharest not only impresses with its architecture and history but also offers beautiful parks for outdoor walks. The most popular is Herastrau Park, situated alongside its namesake lake and established in 1936. It is the largest park in Bucharest and within a city in Europe.
Herastrau Park, now King Mihai I Park, offers an enchanting setting for a romantic rendezvous or a relaxing stroll. You'll be spoilt for choice with a wide range of engaging activities. This park caters to various interests, whether romance, childhood nostalgia, fun, or sports. In the bustling city of Bucharest, this serene oasis provides tranquility for both young and old.
Herastrau Park is a haven of natural beauty where you can easily spend an entire day without a dull moment. Immerse yourself in nature by renting a boat or a hydro-bicycle to glide along the lake's sparkling waters.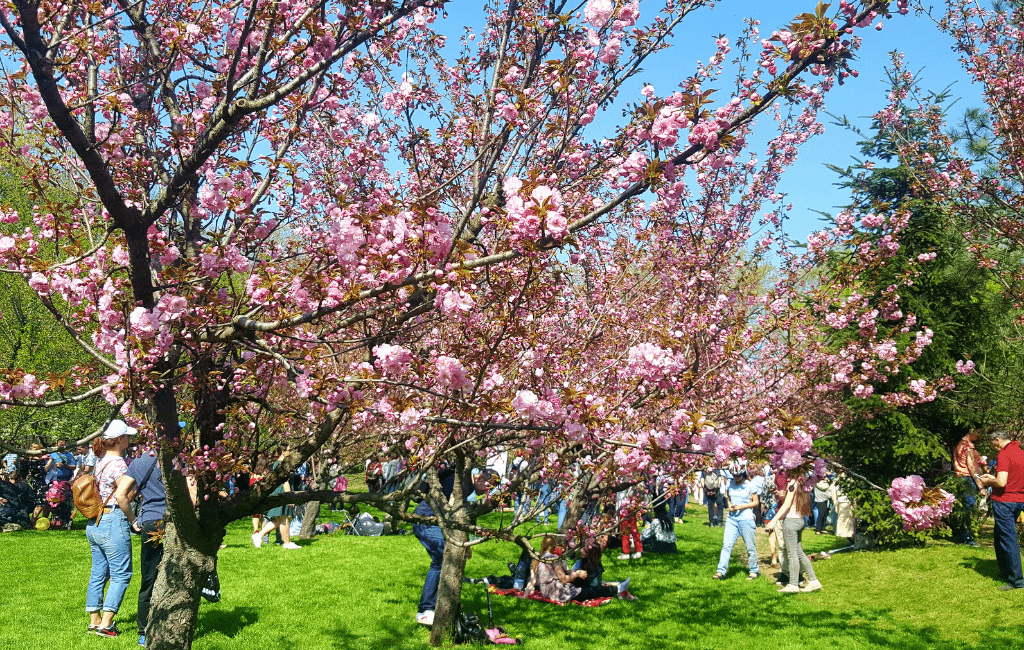 You can witness the mesmerizing reflection of the towering Press House and Sky Tower, two of the tallest structures nearby. Explore the captivating Japanese Garden in the spring, showcasing exquisite specimens such as cherry blossoms and weeping Japanese acacia trees.
Carol Park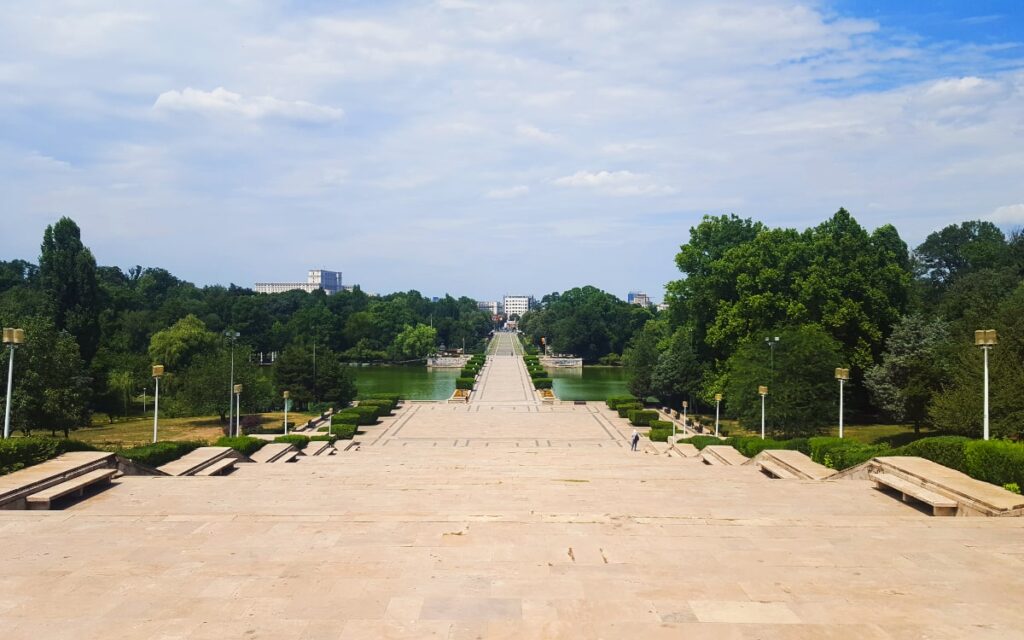 Carol Park, a renowned park in Bucharest, holds a significant historical background. Its inception dates back to 1906, a year of great importance to Romanians. It commemorates the 40th anniversary of King Carol I's glorious reign, the 25th anniversary of the proclamation of the Kingdom of Romania, and the 1800th anniversary of Emperor Trajan's conquest of Dacia.
At the park's main entrance, you'll find the Zodiac Fountain, initially constructed for the inaugural urban exposition, "The Days of Bucharest," held in 1935. During the Communist era, the zodiac signs were temporarily removed but were later reinstated.
Located on the park's hill, the Monument of the Nation's Heroes stands in place of the Arts Palace, which suffered significant damage during a fire in 1938 and subsequent earthquakes in 1940. The Mausoleum was inaugurated in 1963 as the "Monument of the heroes of the struggle for the freedom of the people and the homeland, for socialism."
During your stroll, you'll encounter two statues known as The Giants. Originally part of a story called "Sleeping Beauty," these statues, along with a cave and a beautiful lady, formed an ensemble.
Add to your list to visit in Carol Park the Cantacuzino Fountain – a testament to Cantacuzino's dedication and investment – and Water Tower that served a practical purpose back in time – providing firefighters with a nearby water source for quick intervention in case of fire.
As you explore Carol Park, these attractions and stories add to its allure, offering a blend of history, romance, and architectural wonders.
Bucharest attractions you can enjoy for free
Embark on a journey of discovery and exploration as you uncover one of its most essential Bucharest attractions without cost.
Whether you're a budget-conscious traveler or simply seeking an affordable way to experience the city's cultural riches, this is an opportunity you won't want to miss.
Promenade on Calea Victoriei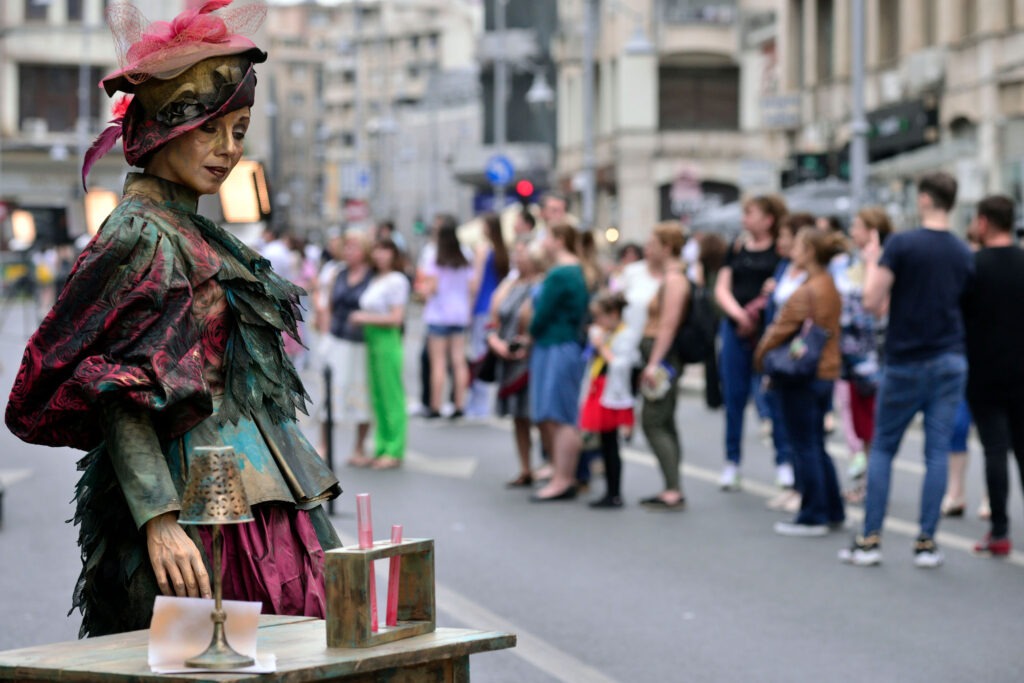 When it's pedestrian-friendly, a promenade down Calea Victoriei is an experience. This historical avenue is adorned with elegant boutiques, antique shops, and art galleries, captivating you with its charm.
Open Streets Bucharest typically offers diverse performances to entertain and engage attendees. This includes live music concerts featuring local bands or renowned artists and dance performances showcasing various styles and cultural traditions. Moreover, Open Streets hosts theater acts, street performers, acrobatics, and interactive activities where attendees can participate and showcase their talents.
Admiring the Romanian Athenaeum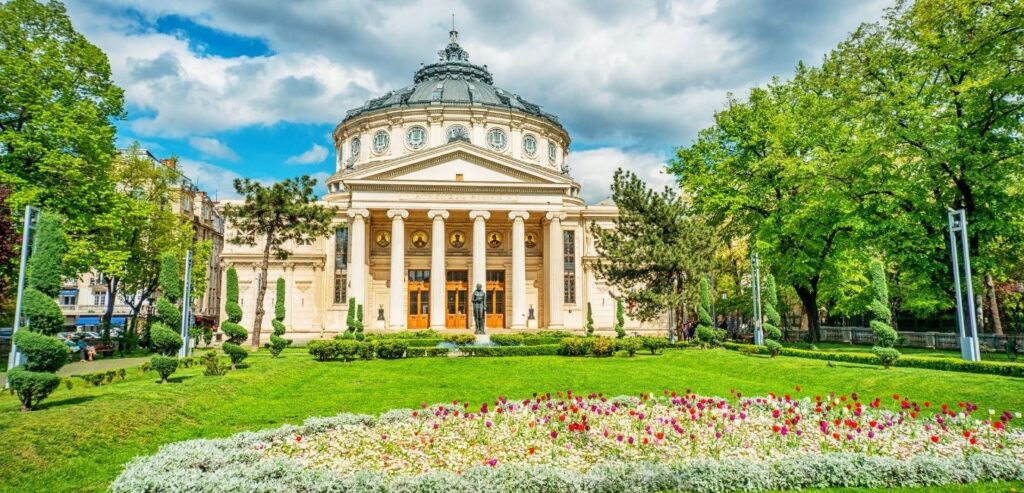 As you stroll along Calea Victoriei, pause and admire the majestic exterior of the Romanian Athenaeum. This iconic landmark stands proudly, beckoning visitors with its striking neoclassical architecture. Its grand entrance and ornate detailing exude an air of cultural significance. Take a moment to appreciate the impressive façade before continuing your exploration of Bucharest.
The Romanian Athenaeum is a testament to the city's rich heritage and artistic legacy, inviting you to delve deeper into its captivating history.
Old Town Bucharest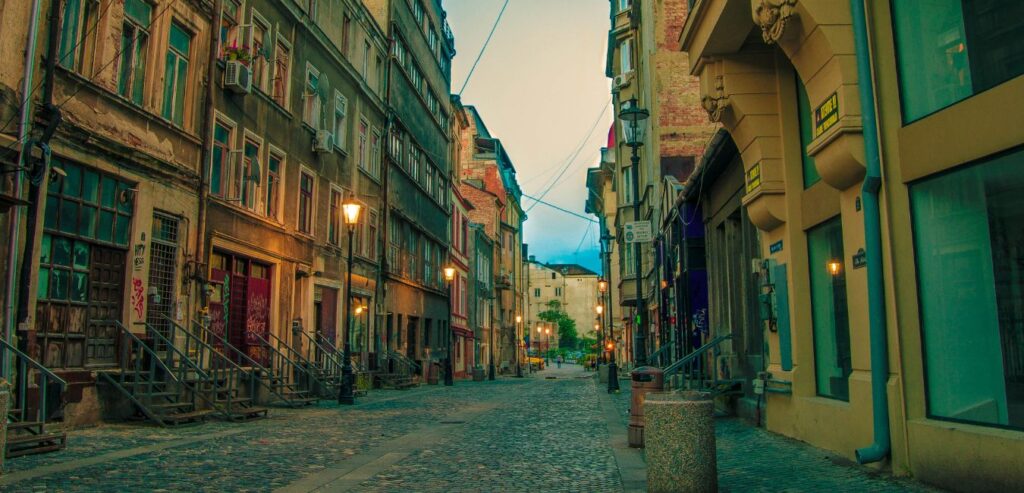 The city's allure continues in the cobblestone alleys of the Old Town. Get lost amidst its whimsical lanes to discover hidden cafes, street art, and the pulse of Bucharest's nightlife.
The Historical Center of Bucharest is a cherished and refined district that delights visitors with its effortless elegance. This vibrant area is adorned with magnificent neoclassical and neo-baroque architectural treasures. The bustling streets are dotted with various restaurants and cozy cafés. It provides ample options for a delightful dining experience or refreshing coffee. Don't miss the opportunity to browse the souvenir shops, where you can find unique mementos to commemorate your visit.
Visit Stavropoleos Church for free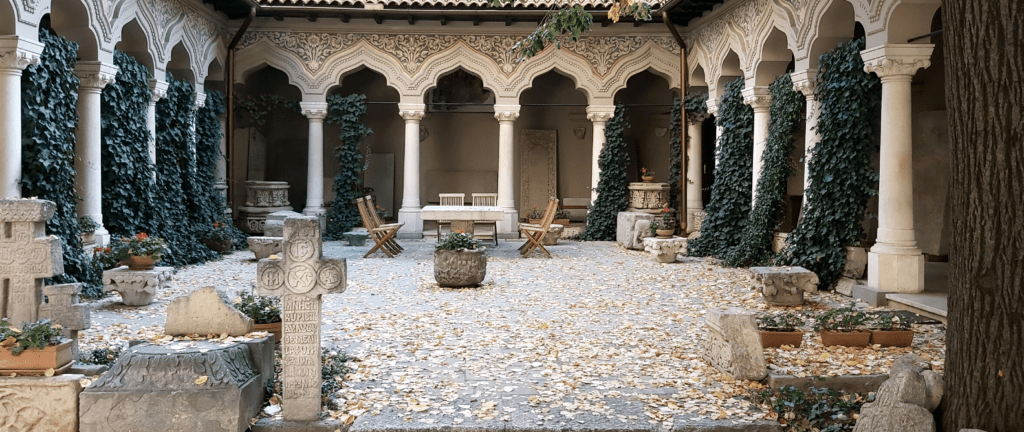 The Stavropoleos Church is a hidden gem that holds a special place in the city's cultural and religious heritage. With its intricate architecture and serene courtyard, this charming Eastern Orthodox monastery invites visitors into a world of spiritual tranquility.
Dating back to the 18th century, the Stavropoleos Church showcases a unique blend of Brâncovenesc and Byzantine architectural styles. Its façade captures the eye and reflects the artistic mastery of its time. As you enter the church, you'll be greeted by an atmosphere of reverence and devotion, with beautifully painted icons adorning the walls.
The monastery's courtyard offers a peaceful retreat from the bustling city. Lined with traditional arcades and adorned with colorful flowers, it provides a serene space for contemplation and reflection. Here, visitors can witness the harmonious blend of religious and cultural traditions, as the Stavropoleos Church is known for its vibrant choir performances and religious ceremonies.
The Stavropoleos Church is a testament to the resilience of the Romanian Orthodox faith throughout history. Despite facing numerous challenges and political unrest, this spiritual sanctuary has remained a symbol of hope, inspiring locals and visitors alike.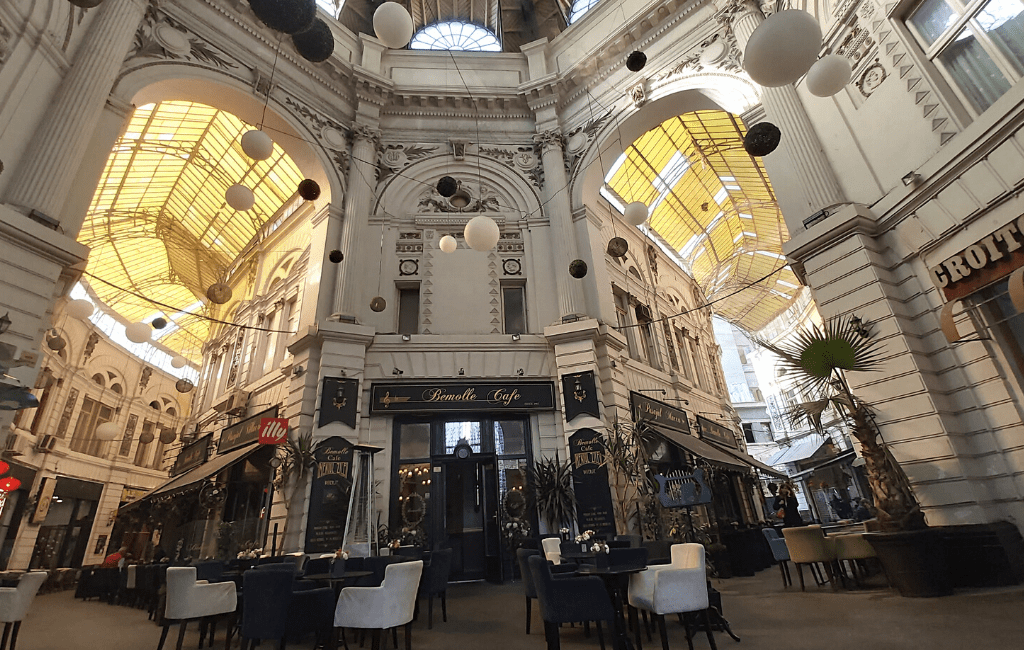 Be sure to wander through the famous Villacrosse Passage, where you'll be greeted by its charming atmosphere and timeless allure. The Historical Center is a gem blending captivating history, delectable cuisine, and a vibrant ambiance into an unforgettable experience.
Admire the bookstore's architecture and read a book at Carturesti Carousel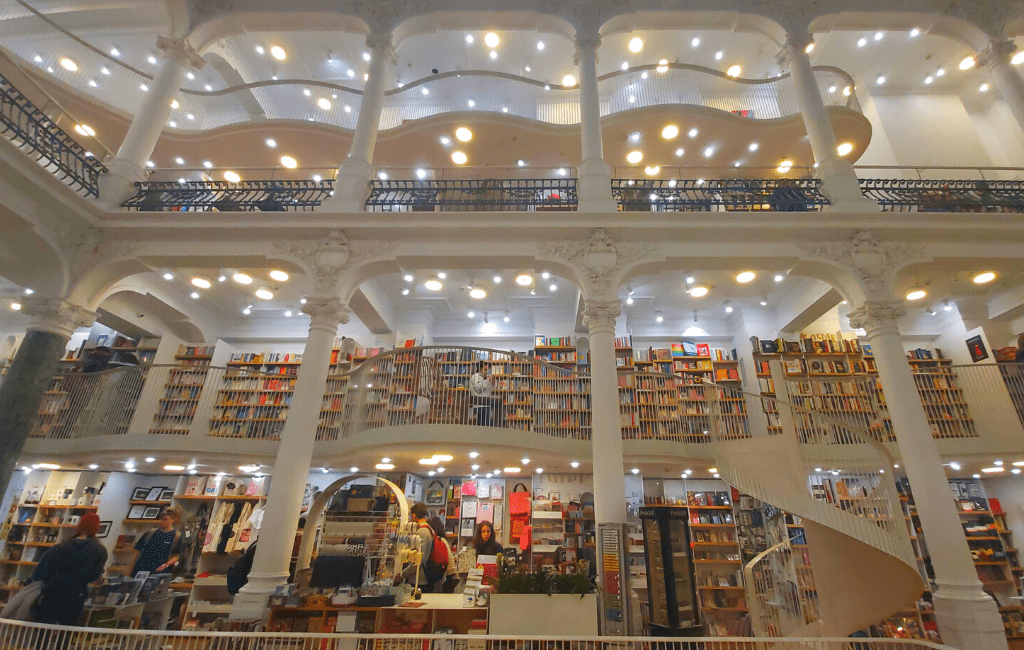 If you're still in the Old Center, make sure to stop at the Carturesti Carousel, a unique and captivating bookstore, heaven for book lovers and a true architectural gem in Bucharest's Old Town.
The building features a grand central atrium with a spiral staircase adorned with intricate details. The warm lighting and carefully curated decor add to the bookstore's charm, making it a delightful place to spend time.
Beyond books, the Carturesti Carousel often hosts cultural events, book launches, and exhibitions, creating a vibrant hub for the literary and artistic community. It's a gathering place where people can celebrate creativity and share their love for all things cultural.
Whether you're a book enthusiast, an architecture admirer, or simply looking for a cozy, relaxing spot, the Carturesti Carousel offers a captivating experience in the heart of the Old Center. Step inside, immerse yourself in the world of literature and let your imagination take flight in this magical literary haven.
Attend Bucharest Fountain Show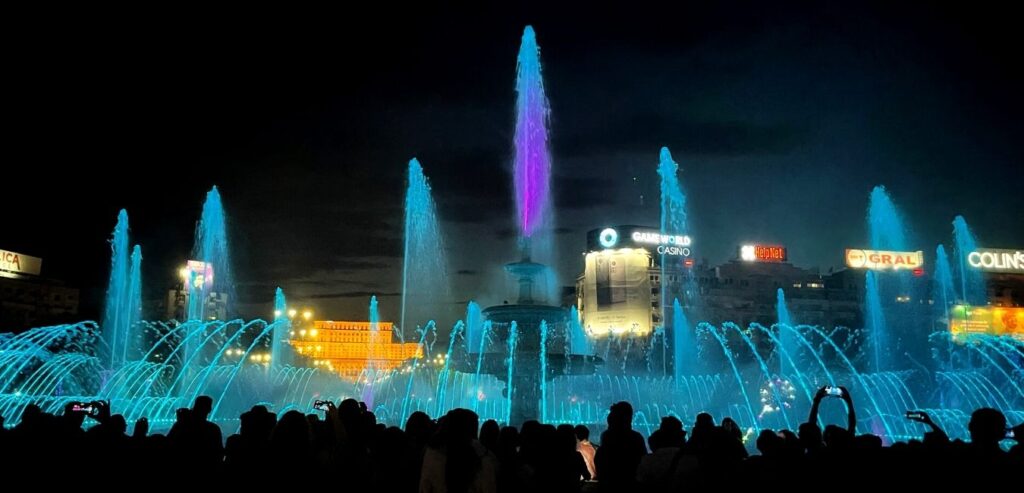 Immerse yourself in a mesmerizing display of water, light, and music at the Bucharest Fountain Show. This enchanting event takes place in the heart of downtown Bucharest and promises an unforgettable evening of entertainment and wonder. As the sun sets, the fountains come alive, dancing to the rhythm of captivating music and creating a symphony of colors and shapes.
The Bucharest Fountain Show is a delight for all the senses. The intricately choreographed water jets perform a mesmerizing dance, soaring high into the sky and gracefully cascading back down. Enhanced by vibrant lights and accompanied by a carefully curated musical soundtrack, the show takes on a magical ambiance that captivates both locals and visitors alike.
To make the most of your experience, be sure to check the official schedule of the Bucharest Fountain Show. Prepare to be amazed as you witness the harmony of water, light, and music in perfect synchrony at the Fountain Show.
Admire the street art from Bucharest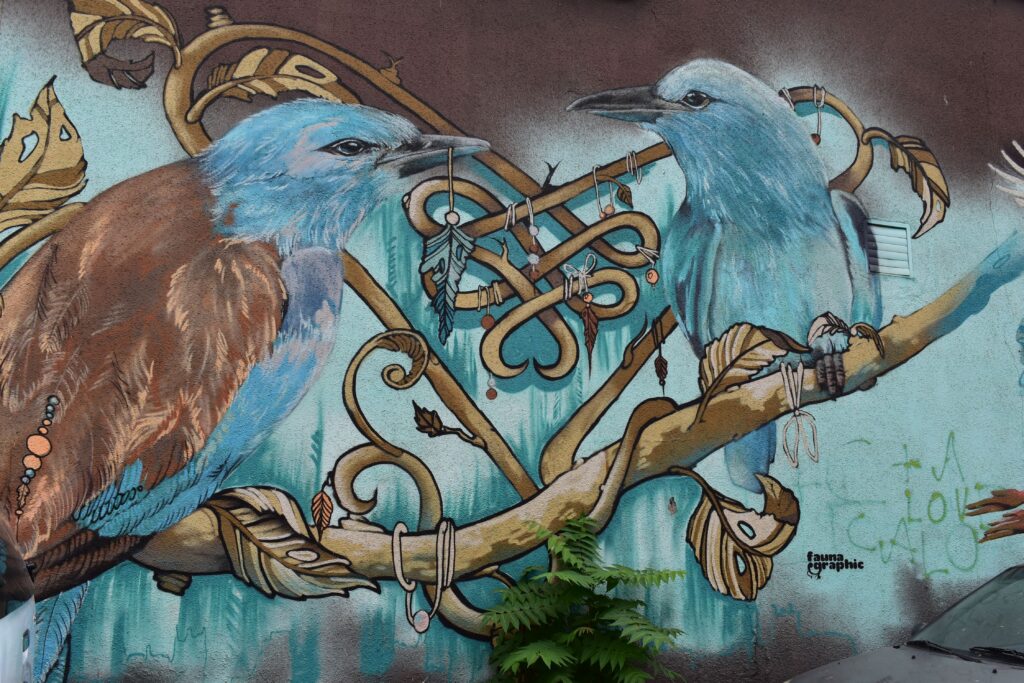 If you are art passionate or like to admire what people can bring to life through art, we invite you to discover some of the mural works that you can easily find on the streets of Bucharest. We have created a top with 5 street artworks you can admire, but there are many more.
On our Instagram page, you can find photos of the murals in Bucharest and their locations. If you are interested in one in particular, you can write to us, and we will guide you with the greatest love.
Visit the Triumphal Arc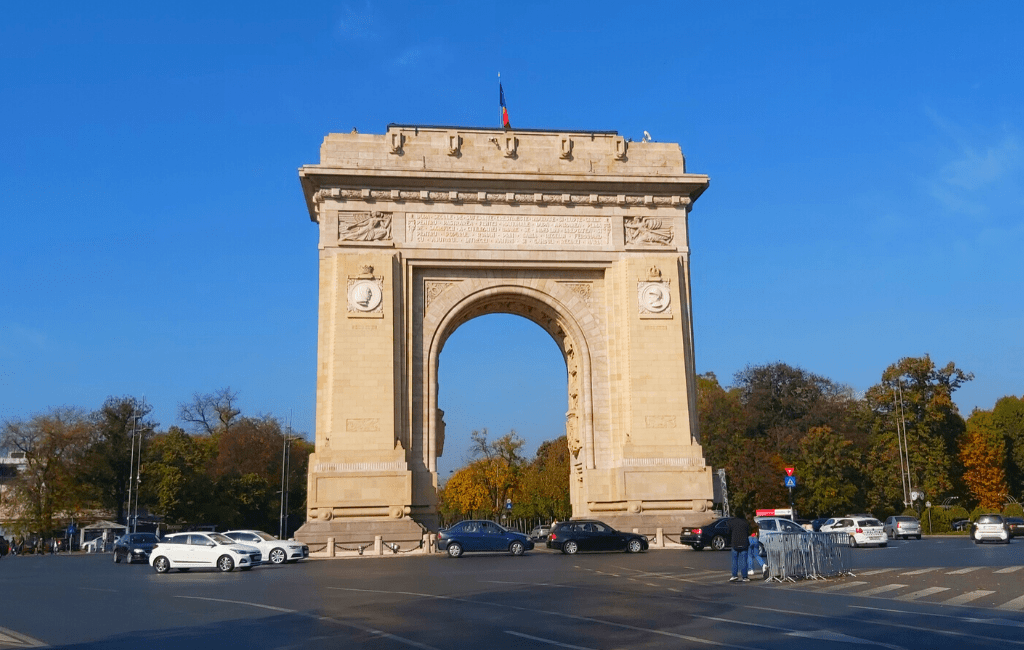 The Arch of Triumph in Bucharest is a magnificent structure prominent in the city's architectural landscape. Built to commemorate Romania's participation in World War I and its victory, this iconic landmark stands tall as a symbol of courage and national unity. This iconic monument serves as a testament to the collective spirit and resilience of the Romanian people, transcending its historical context to inspire a sense of national unity and pride.
Designed neoclassical, the Arch of Triumph draws inspiration from the famous Arc de Triomphe in Paris. Its imposing structure features intricate details and ornate sculptures that depict important historical events and heroic figures. As you approach the arch, you'll be greeted by grandeur and a sense of awe.
The Triumphal Arc is free to visit every weekend this summer, where you can admire the Bucharest panorama from 27 feet above.
Admiring Palace of Parliament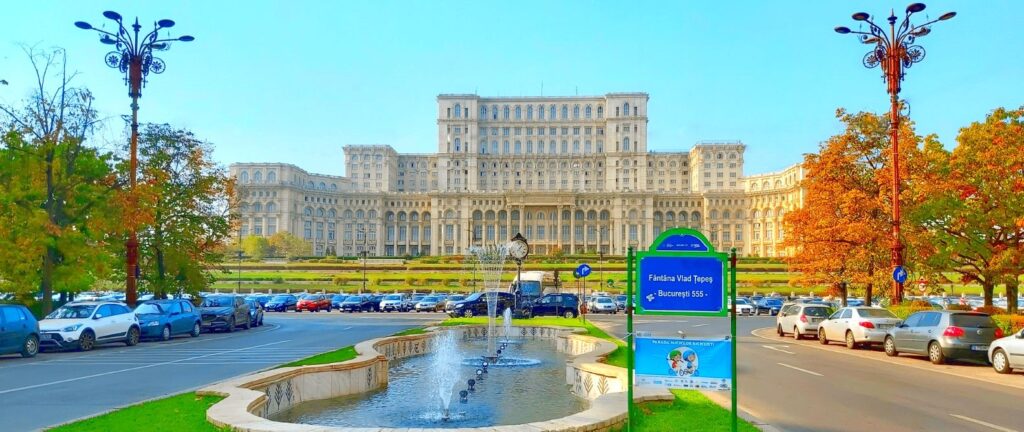 The colossal Palace of Parliament testify to Bucharest's tumultuous history and imposing grandeur.
Standing tall as the largest administrative building dedicated to civil use, it has secured its place in the esteemed Guinness World Records Book. Additionally, this architectural wonder occupies an impressive third place worldwide regarding volume, further solidifying its grandeur and significance.
Not only is the Palace of Parliament massive in size, but it also carries the weight of being the heaviest building ever constructed. Its sheer magnitude sets it apart, leaving spectators in awe of the incredible engineering and construction efforts that brought it to life. This remarkable edifice proudly claims the title of the most expensive building in the world, a testament to the immense resources poured into it.
Take the elevator to above Bucharest in Bucharest Sky Tower
For an impressive view, visit Bucharest Sky Tower. If you fear heights, you should know you will take the elevator to the 34th floor. Here you can admire Bucharest from 137 meters high, and the beautiful part is that the entrance is free.
Last thoughts on our free journey through Bucharest
To explore Bucharest is to walk through an open-air museum, a vibrant canvas of history, culture, and modernity that is accessible to all, irrespective of budget. The city's generous offerings are invitations to know Bucharest and truly interact with its soul.
You'll leave with your heart filled with stories, your mind bursting with memories, and your pockets as full as when you arrived. And in this beautiful dance between the past and the present, you'll discover that the best things in Bucharest are free.
Embrace the city's charm, dive into its history, breathe air, and listen to its stories. Bucharest awaits you, ready to share its spirit and leave a lasting imprint on your traveler's soul.
Also, for those wanting to learn more about Bucharest, you can check our Bucharest Travel Guide 2023. It's free and tells you more about the attractions and the recommended places in the city.