Bucharest, the capital city of Romania, is a hidden gem waiting to be discovered. While it may not be as popular as other European cities, it offers a unique cultural experience that is hard to find elsewhere. And what better time to visit than in the summer? Bucharest in summer is a sight to behold – the city comes alive with festivals, outdoor concerts, and street parties.
After we saw what to see in Bucharest in winter and how to enjoy Bucharest in spring, in this blog post, we'll explore why Bucharest should be your ultimate summer destination and what you can expect when you visit this vibrant city.
What is the average temperature in Bucharest in the summer?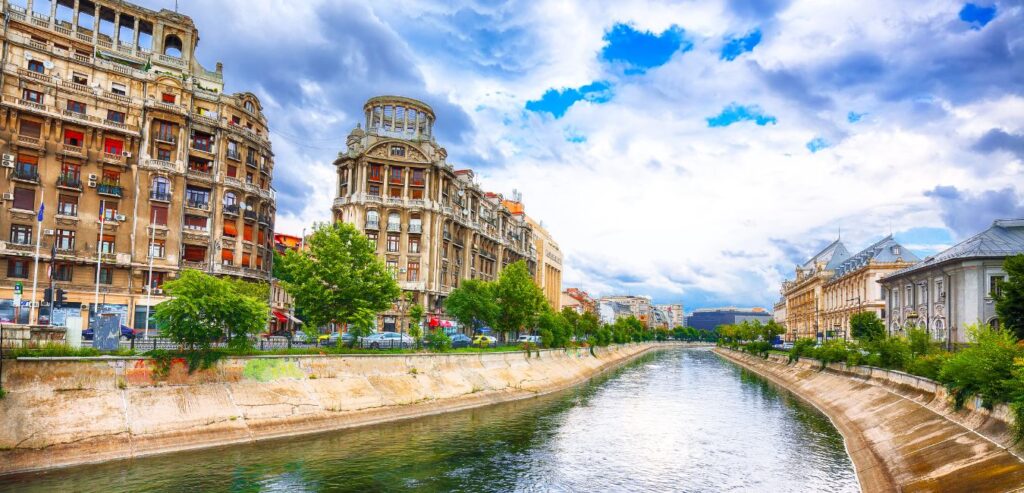 The average temperature in Bucharest during summer is around 26-28 degrees Celsius. However, it's important to note that temperatures can rise as high as 35 degrees Celsius on some days, even higher, so it's essential to plan accordingly and stay hydrated.
Despite the heat, summer is an incredible time to visit Bucharest. The city comes alive with a vibrant energy, and there are plenty of opportunities to experience this beautiful Eastern European destination's unique culture, architecture, and cuisine. From exploring the iconic Old Town to discovering the stunning parks and gardens, there is something for everyone in Bucharest during the summer months.
So pack your bags, check Bucharest weather, stay cool, and prepare for an unforgettable adventure in one of Europe's most exciting cities.
What is the best way to beat the heat in Bucharest during the summer?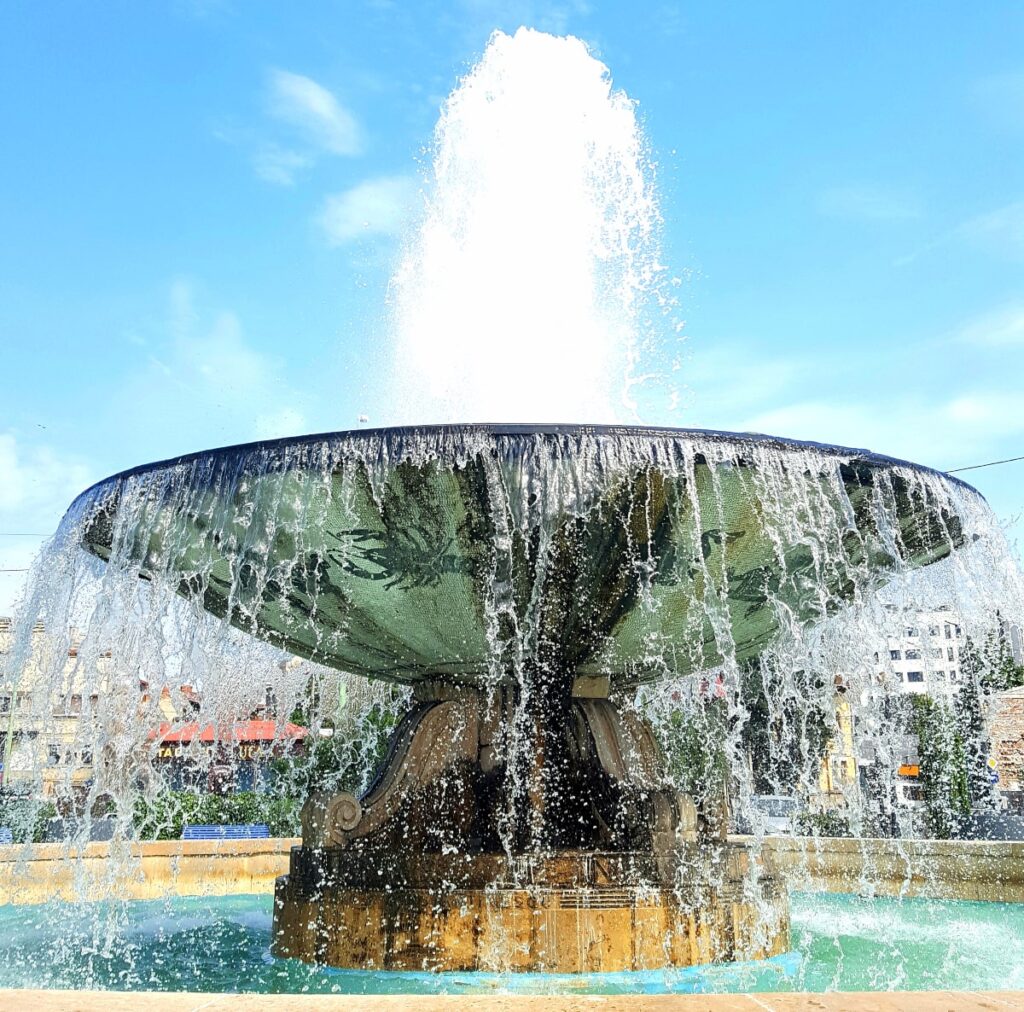 Summer in Bucharest can be pretty hot and humid, and as a tourist, you might struggle to find ways to cool down and enjoy your trip simultaneously. However, don't let the heat stop you from experiencing the best of what this vibrant city has to offer. Here are some of the best ways to beat the heat and enjoy Bucharest during the summer:
1. Visit the picturesque Bucharest parks and gardens: Bucharest is home to some of Europe's most stunning parks and gardens. Stroll in the shade of the trees, admire the beautiful flowers and enjoy the fresh air. Some of the most popular parks in Bucharest are Herastrau Park, Cismigiu, and Tineretului Park.
Alternatively, go straight to the Bucharest Botanical Garden. There are plenty of places in the shadow to rest while enjoying nature in the middle of the city. Also, while visiting this attraction, remember it is one of the places where the Netflix series Wednesday was filmed in Romania.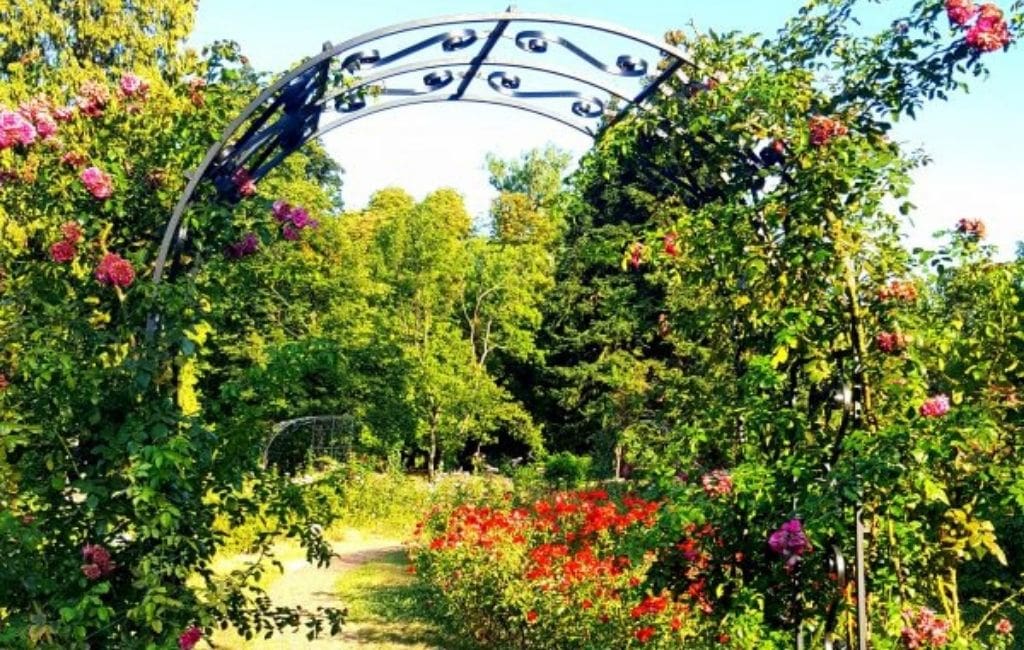 2. Explore Bucharest museums: Bucharest has a rich cultural heritage and is a must-visit for any tourist. They are also a great way to escape the heat. Check out the National Museum of Art of Romania, the Museum of the Romanian Peasant, or the Museum of Natural History "Grigore Antipa."
3. Relax at the beach. Yes, you read it right: at the beach. Not on the seashore but in one of the most incredible places in the city: Bucharest Therme. Therme Bucharest is the largest wellness center in Europe. The entire place is designed for water sports, relaxation, and food. Also, Therme Bucharest has the best spa in Bucharest.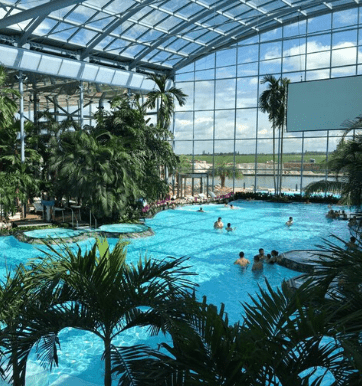 Your oasis of peace and relaxation awaits you every day of the week, with new opportunities for fun with your little ones and friends. The restaurant within the complex always prepares delicious and fresh recipes for its guests.
4. Cool off in the fountains: Bucharest has some beautiful fountains you can enjoy during the hot summer months. One of the most famous is the Downtown Fountains in Unirii Square, near the Palace of the Parliament. It is worth checking the hours of the spectacular Bucharest Fountain Show, the world's largest choreographed musical fountain chain.
5. Enjoy a refreshing drink: Bucharest has a thriving café scene, and you'll find plenty of Bucharest coffee shops to enjoy a cold drink or a refreshing ice cream.
What kind of clothing should I wear in Bucharest during the summer?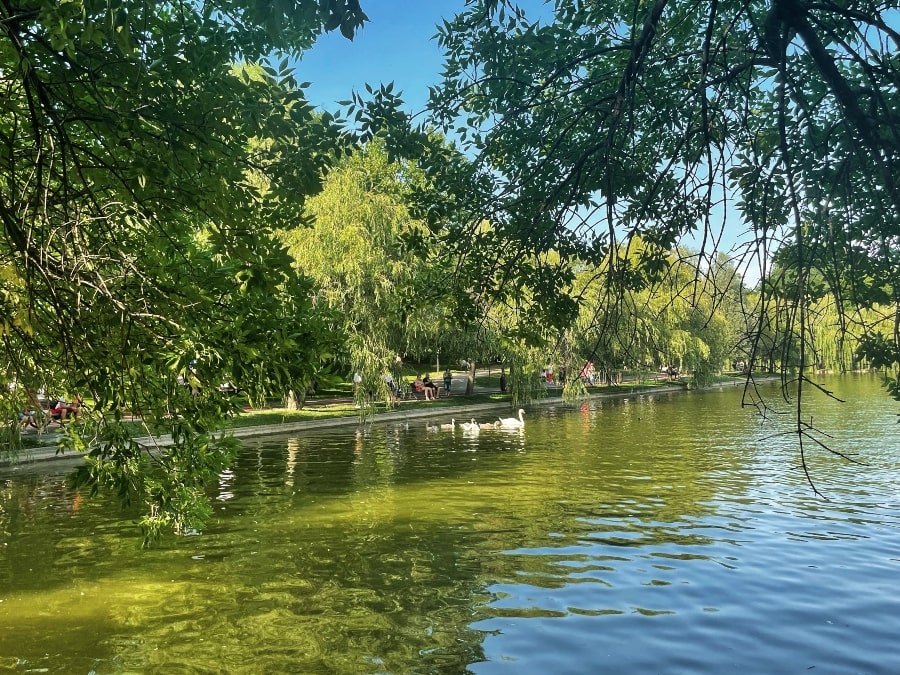 If you plan a trip to Bucharest during the summer, you're in for a treat! The weather is warm and sunny, so you'll have plenty of opportunities to explore the city's unique cultural offerings. But before packing your bags, you might wonder what kind of clothing you should bring.
First and foremost, it's essential to consider the weather. Bucharest can get quite hot in the summer, with temperatures regularly reaching the high 20s or 30s Celsius. That means you'll want to pack lightweight, breathable clothing that will keep you cool and comfortable as you explore the city.
But don't let the heat stop you from packing stylish outfits! Bucharest is a vibrant, fashionable city, and locals take great pride in their appearance. So bring your favourite summer dresses, shorts, and sandals. Just be sure to pack a hat and sunscreen to protect yourself from the sun's rays.
Finally, a light jacket or sweater is always a good idea, since evenings can get cool in Bucharest, even during the summer.
Are there any festivals in Bucharest during the summer?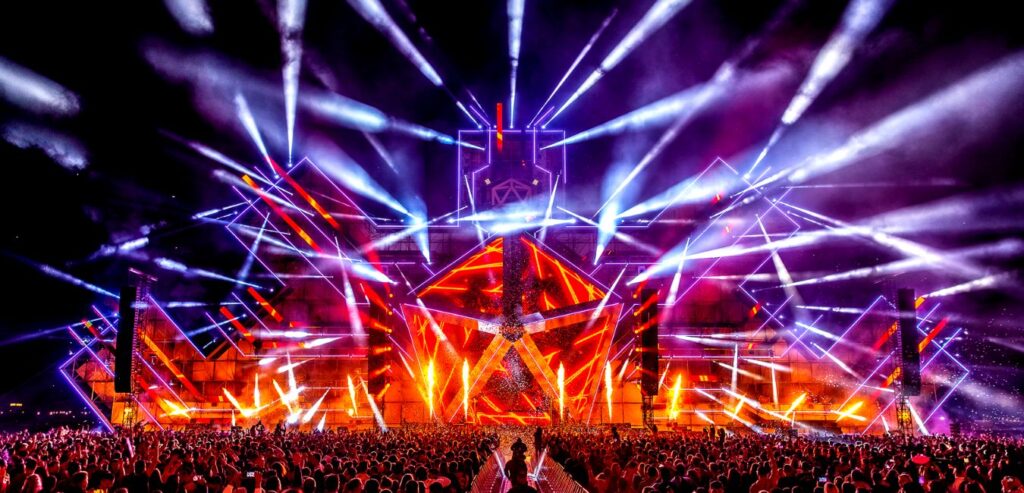 Bucharest concerts and festivals attract tens of thousands of international visitors annually. The city hosts several exciting festivals during this time of the year, perfect for tourists looking for a unique cultural experience.
SAGA Festival is one of the country's most famous and internationally known. It is the biggest music festival in Bucharest, and in 2023 it takes place between June 23-25. The lineup for SAGA Festival 2023 boasts a wide range of artists. From electronic music giants like Skrillex, Richie Hawtin, and Nina Kraviz to pop sensations like Lil Nas X and Melanie C, or artists more used to festivals like Alan Walker, the festival promises diverse music to cater to all tastes.
Also, Summer Well Festival is one of the gigs animating Bucharest summers, but also, Summer in the City Festival becomes more famous each year.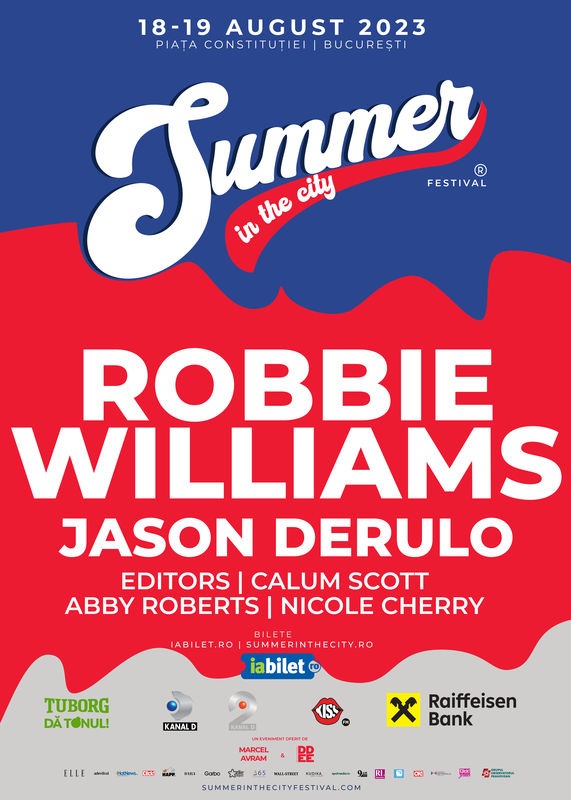 One of the most highly anticipated events is the Bucharest International Jazz Competition and Festival, which takes place in July. This is an excellent opportunity for music lovers to enjoy the smooth sounds of jazz and discover new talents worldwide. The festival also features workshops, jam sessions, and other weekly events.
The Street Delivery Festival is a must-see for those interested in contemporary art. This free event takes place in June and features street performances, art installations, and workshops. It's a great way to experience the city's vibrant art scene and interact with local artists.
Finally, the Bucharest Music Film Festival is a unique event that combines film screenings with live music performances. The festival takes place in July and features various movies and concerts, ranging from classical music to rock and roll.
All in all, Bucharest has something for everyone during the summer months. Whether you're a jazz enthusiast, an art lover, or simply looking for a fun and memorable experience, these festivals. So, check our section dedicated to Bucharest events and choose the perfect time to visit the city.
What attractions are there in Bucharest during the summer?
Bucharest has much to offer for tourists who visit during the summer months. From its rich history to its vibrant cultural scene and stunning architecture, the city is a gem waiting to be explored.
One of the must-see Bucharest attractions is the Palace of the Parliament, also known as the People's House. This impressive building is the second largest administrative building in the world after the Pentagon. It boasts over 1,000 rooms, an exquisite interior and stunning views of the city from its terrace.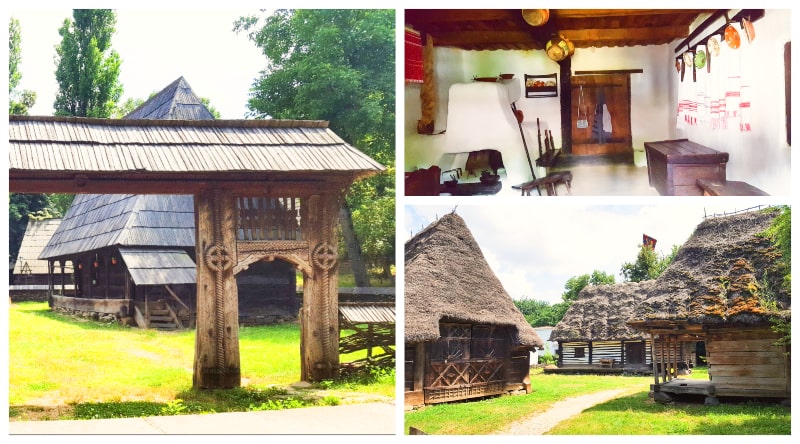 Another excellent destination for history buffs is the Village Museum, an open-air museum that showcases traditional Romanian village life. Visitors can explore the different types of houses, churches, and workshops that were once common in the countryside and learn about the customs and traditions of the people who lived there.
The National Museum of Art of Romania is a must-visit for those interested in the arts. The museum houses an impressive collection of Romanian and international art, including works by famous artists such as Rembrandt, Monet, and Van Gogh. Or, offer a chance to Bucharest's Art Galleries, hosting some famous pictures and art exhibits belonging to international and Romanian artists; among them, Picasso or Salvador Dali will undoubtedly draw the attention of the art lovers visiting Bucharest.
If you're looking for a more laid-back experience, head to the beautiful Cismigiu Gardens in the heart of the city. Here, you can relax on a bench, rent a boat on the lake, or picnic with your friends and family.
Finally, don't miss out on indulging in some delicious Romanian cuisine. From Romanian traditional dishes like sarmale (stuffed cabbage rolls) and mici (a type of grilled sausage) to modern fusion cuisine, Bucharest's food scene is sure to satisfy your taste buds. And what better way to explore the city's culinary offerings than by taking a food tour? These tours offer a unique opportunity to taste various dishes and learn about the history and culture behind each one.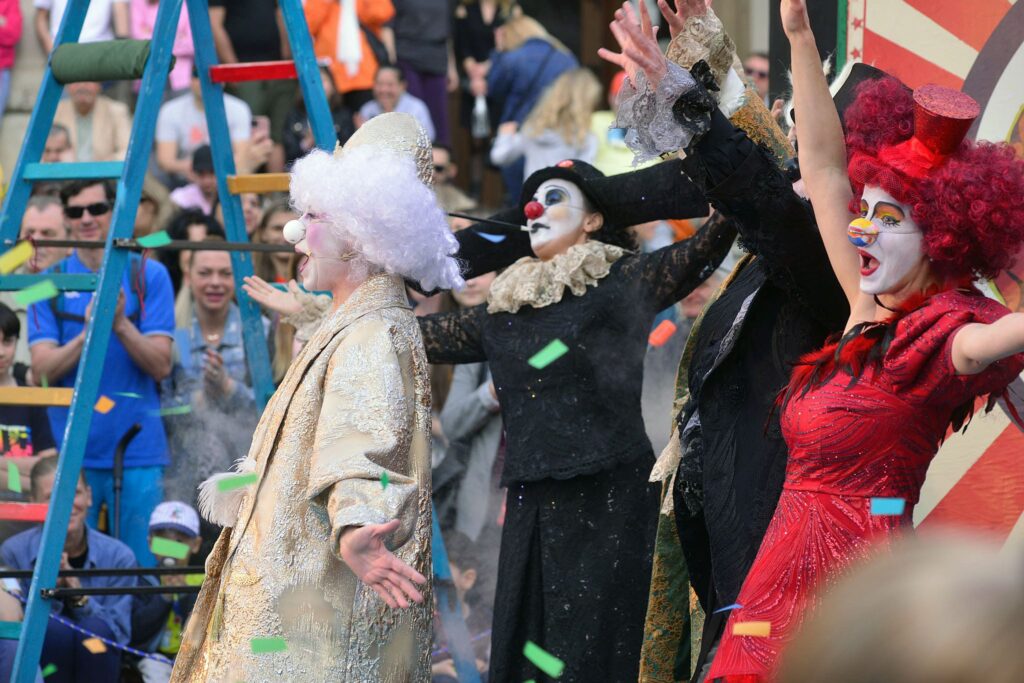 But what truly makes Bucharest stand out during the summer are its festivals and Open Streets events. The city becomes alive with music, art, and cultural events, offering visitors a truly unforgettable experience.
Bucharest is a city full of surprises and experiences waiting to be discovered. There's something for everyone, from its historical landmarks to its vibrant cultural scene and delicious cuisine. And if you visit during summer, check out the city's festivals for a truly unforgettable experience.
Is there good nightlife in Bucharest during the summer?
Absolutely! Bucharest offers a vibrant and exciting nightlife scene, especially during summer. There is something for everyone, from trendy rooftop bars to trendy nightclubs.
The Old Town is one of the best places to experience Bucharest's nightlife. Here, you'll find many bars and clubs that offer great music, delicious drinks, and a lively atmosphere. Whether you're looking for a laid-back evening or a wild night out, the Old Town has it all.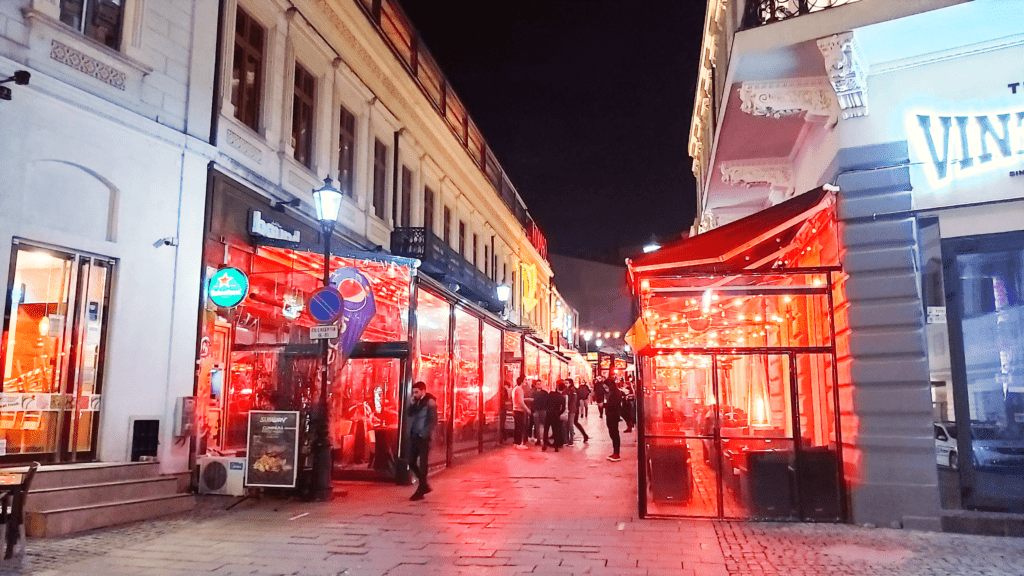 For a more upscale experience, head to the northern part of the city, where you'll find some of Bucharest's most luxurious bars and clubs. These venues offer world-class DJs, premium cocktails, and a sophisticated ambiance. Dress to impress and get ready to dance the night away!
If you're looking for something a bit more unique, check out Bucharest's alternative nightlife scene. From dive bars to experimental clubs, you'll find something piques your interest. Don't be afraid to explore and try something new!
Overall, Bucharest's summer nightlife scene is not to be missed. With so many options, you're sure to have an unforgettable experience, even if you are visiting Bucharest on a weekend. So, wear your dancing shoes and get ready to discover the best of Bucharest's nightlife!
Are you planning to visit Bucharest this summer? Check our Bucharest travel guide below, with all the recommended attractions, and hop on the next available plane! You'll find a very welcoming city to enjoy during your summer vacation!